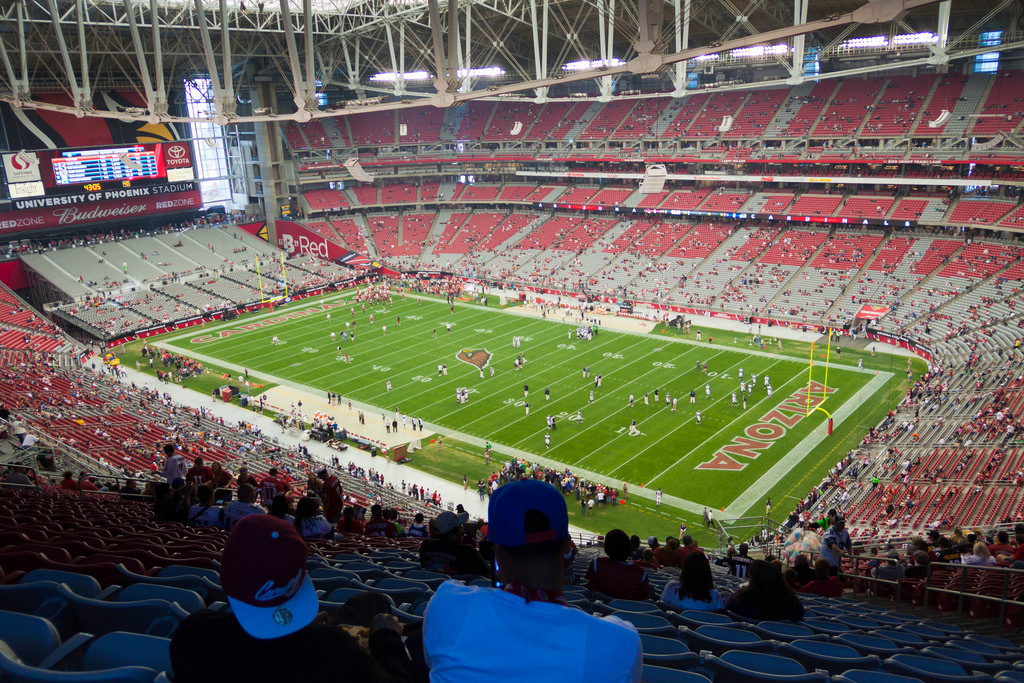 Tonight's game between the Broncos and Cardinals is a very tough matchup indeed and while it should be a great game between two struggling teams; who wins this thing? The offshore bookies are even Leary of this one and have the visitors set as a -1 point favorite with a total of 42. This tells you the lack of confidence in the offense of both teams. Josh Rosen is 50-90 with 626 yards on the season and he is very much trying to find his NFL niche. Rosen was fantastic in college and he will be good but the learning curve is slow. Keenum has put up 1687 yards on the season but is struggling big time to find his place with the Broncos. He hasn't found it at all and quite honestly, he is a mess with 7 TD's and 8 INT's on the season.
6 ADVANTAGES OF BETTING AT AMERICA'S FAVORITE ONLINE BOOKIE
Why are the Broncos awful?
Three reasons:
John Elway– Elway has failed the Broncos as an organization and before the haters come out with the Peyton argument, you must look at Elway's tenure as GM from one perspective. Yes, he won a Super Bowl and that was a coup! Elway took the NFL's biggest gamble of all time and it worked. Whatever works, works. We get it. Manning was cut by the Colts and he marched into Denver and set every single season passing record known to man as well as broke the all time yards mark for a quarterback. The short run, was an amazing run and it absolutely worked.
Since the days of Manning, almost everything has failed including the hiring of head coach Vance Joseph. Joseph is lost, he has no play call ability and he has very little leadership skills. What Elway saw in this man as head coach of the very proud, Denver Broncos organization, is a head scratcher, it's a befuddlement of gargantuan proportion! This is not about hyperbole, this is about record straight-up, on it's face.
Van Joseph– He's awful.
Case Keenum– Some quarterbacks are great in spite of their head coach. In Denver, with Keenum, this is not the case whatsoever. Keenum has struggled mightily and he's a mess. The sad part, he has big weapons with names like Sanders, Thomas, Booker, Lindsay, Freeman. There are no excuses.
Online Sportsbooks are the Easiest Way to Start Betting on the NFL
And the Cardinals….
The Cardinals are always a team in transition. This franchise transcends transition and at 1-5 on the season, things had better turn around quickly. They will with Steve Wilks! Wilks was hired on to replace Bruce Arians after serving as defensive coordinator for the Carolina Panthers. This guy deserved this job and he earned a shot at head coach. Just as with Denver, there have been some tough losses this year and with a rookie quarterback, the road has been bumpy. In three of the Cardinals losses, they kept it close. Bears, 16-14, Seahawks, 20-17, Vikings, 27-17. The other two losses came by way of smackdown to the Rams, 34-0 and Redskins, 24-6. Their one win on the season came by way of an awful San Francisco 49ers, 28-18.
Real Bookies – Track and Measure Player Activity with Pay Per Head Bookie Analytics
Josh Rosen is going to get better and he is due for a breakout performance. It will come sooner or later. There are still some playmakers on this Cardinals team such as David Johnson (RB) with 296 yards on the season, Christian Kirk (receiver) with 25 receptions and 311 yards and 1 TD. Larry Fitzgerald– still hanging around and he is also due for a breakout game, (once the fastest receiver in the NFL).
Americas Bookie – Leading the Way with Fast and Free Payouts
Tonight's game is going to be close, very close and Vegas is taking no chances. The Cardinals have built a home field advantage with the adding of a new stadium and are getting no credit tonight against the Broncos. The Cardinals are well coached and their time is coming. This week, they meet a fledgling Denver Broncos and there couldn't be a better time for the Cardinals to take full advantage of their woes. On the road; this one goes to the Cardinals by an ever short margin of victory.
Prediction: Cardinals 28, Broncos 27
Tease the Cardinals and Over for the Victory