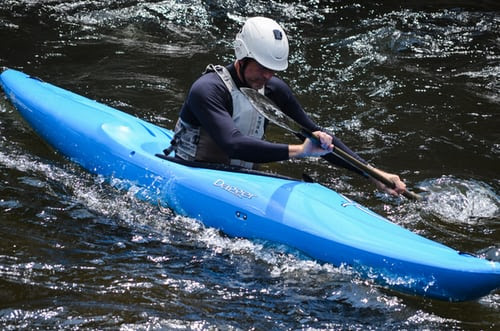 Sport is a popular physical exercise that serves several purposes and entertains people most familiarly. A lot of people worldwide find sport extremely entertaining, and they can afford to spend some money and time on watching a match or a game. As a result, athletes are the most famous people in the world. 
The most popular types of sport are represented with outdoor games, and you can also find indoor games that virtually serve the exact purpose of entertainment. In addition, there are many casino games with 100 FS no deposit available. Still, you may not necessarily be a famous person or sportsman to get started, and you can find several free pokies for exclusive games to enjoy. 
Shortness of breath increases with age, weight gain is prevalent, and physical balance deteriorates. The elderly's ability to stay self-sufficient is diminished, and the risk of falling is increased. But that's not about our famous sportspeople who will definitely surpass many of the younger ones.
Here are some of the oldest sportsmen who are still active:
Tom Brady

Bernhard Langer

Kazuyoshi Miura

Zdeno Chara

Roger Federer

Pravin Tambe

Udonis Haslem
Tom Brady
Thomas Edward Partick Brady Jr. is the oldest active quarterback in the NFL. Tom Brady is 43 years old and insists he has plans to play until 45 years old. He was born on the 3rd of August, 1977, and began his playing career in a football team at college in Michigan. He's widely considered the greatest quarterback in the NFL and has several career records. He became the oldest starting quarterback player to win a Super Bowl and was named Super Bowl MVP. He consistently made achievements despite being the oldest in the game for a few years now. 
Bernhard Langer
Bernhard Langer is a German professional golfer born on the 27th of August, 1957. He's considered one of the greatest ever to play golf, and he's still an active golfer. Following the creation of the Official World Golf Ranking (OWGR), a system to rate the performance of qualified golf players, Bernhard became the sport's number one ranked player. He won professional golf events on all six continents where golf events are held, alongside five other skilful golf players. He's a two-time champion of the Masters' Tournament, and his achievements are numerous. He has already won several championships, and now Bernhard Langer is going on his senior career.
Kazuyoshi Miura
Kazuyoshi Miura, alternatively known as Kazu, is a Japanese footballer born on the 26th of February, 1967. At 54, Kazu is still an active soccer player, and he plays for Yokahama FC in the J1 league. Kazuyoshi Miura is very prominent and the first Japanese to receive the IFFHS Asia's Footballer of the Year award. He used to play for the Japan national team from 1990 till 2000, and he became rather popular at around the same time the Japanese football league was launched in 1993. Kazuyoshi Miura has played across five decades and now is famous for his trademark called 'Kazu Feint' and a type of great goals celebration named 'Kazu dance.' Miura holds different worldwide records in his career, both club and international, and at the age of 45, the footballer made his debut for the Japanese futsal team. 
Zdeno Chara
Zdeno Chara is a professional Slovak ice hockey player known as the oldest effective in the NHL. He was born on the 18th of March, 1977, and is still one of the most notable defensemen in the NHL. Asides from being the oldest active sportsman, he's famous for his height. He got the nickname Big Z for being the tallest person to ever play in the NHL because Zdeno Chara is 6 feet 9 inches. He made his great career playing for top teams like Ottawa Senators, New York Islanders, Washington Capitals, and Boston Bruins. In addition, he achieved significant results playing ice hockey: the Slovak ice hockey sportsman won several trophies, served as captain for his team, and led them to win championships.
Roger Federer
Roger Federer is a Swiss tennis player born on the 8th of August, 1981. He's thought one of the greatest ever to grace tennis courts and performed spectacularly. He was world No. 1 in the Association of Tennis Professionals (ATP) ranking and maintained his position for 237 weeks. On average, he was No. 1 for a total of 310 weeks and finished the year in the No. 1 position five times. However, he stands at No. 9 according to ATP rankings. He won several awards playing tennis. Here are some of the competitions:
Australian Open: 2004, 2006, 2007, 2010, 2017, and 2018

Wimbledon: 2003, 2004, 2005, 2006, 2007, 2009, 2012, 2018 (even became the oldest to reach the third round)

Tour Finals, Olympics, and several other tournaments
One could argue that he is the greatest tennis player. But, even more, Roger Federer is one member of the Big Three in tennis together with Rafael Nadal and Novak Djokovic.
Pravin Tambe
Pravin Tambe, an Indian cricketer, is one of the oldest sportsmen in the world as he is an active sportsman at the age of 49. The cricketer was born on the 8th of October, and his cricket playing career is outstanding. So it's a great surprise the player has never played for his own city, but Pravin was chosen for the Indian Premier League competitions. He had his best moments playing in the IPL and some controversial moments as well. The most notable happened in August 2015, when he was in a team, including his teammate, who was serving a five-year ban for connections to a match-fixing scandal. 
Udonis Haslem
Udonis Haslem is currently the oldest American professional basketball player in the NBA. He plays for Miami Heat but started playing basketball for Florida Gators being a college student. While playing for his first team, Udonis Haslem won three NBA championships. He is notable for being the oldest active player because you can rarely meet a 41-year-old man still balling professionally in the NBA. He is ranked the 11th number on the complete list of the oldest basketballers in the NBA, being five years behind Nat Hickey, who is ranked No. 1 on that list. 
Conclusion
Sporting is one of the best things that happened to human existence, and maybe athletes are underappreciated. Sportspeople who are performing and still leading their senior careers are an excellent example for everyone to stay energetic and chirpy. This article covers the oldest sportsmen who are still active in their respective sports and shows appreciation by sharing it with an audience.
Sport promotes both physical and mental health. According to research, the impact of physical activity on youngsters is significantly greater than previously thought. Clinical researchers have discovered that people who are physically active have a lower risk of developing high blood pressure, diabetes, obesity, and other diseases. So, let's go into sports! Who knows, maybe one day you will be the person discussed in such articles!