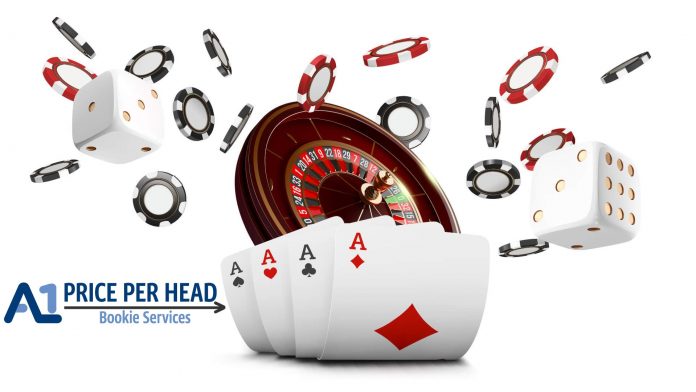 Having problems with your current  (PPH) bookie provider?
There's too much competition in this industry to settle for anything, but the best. Get the experience you're looking for from your pay per head by partnering with A1PPH.
Reasons to Join A1PPH as a Bookie
A1PPH has been in the pay per head bookmaking industry for many years now. They provide a full bookmaking solution to hundreds of bookies around the world at a low cost (Starts at $10/head).
Even small bookmakers with a player sheet under fifty will benefit from discounts at A1PPH.
While the cost is competitive among industry competitors, what's more important is the fact that A1PPH offers more features than nearly all other providers in this price range.
Here are a few of the reasons to switch to A1PPH to offer a better wagering experience:
Live Betting: Live sports betting is massive, but most PPH services don't even have in-play betting at all. At A1PPH, you'll have access to a live betting platform. Being able to provide live betting to your players is huge and will increase revenues immediately.
Live Dealer Casino: The majority of pay per heads have a sportsbook, racebook and casino, but they're not all using the same software. At A1PPH, the casino software has multiple live dealer casino games, including blackjack and roulette at no additional cost.
Reports: Access dozens of reports outlining your business financials. Stay a step ahead by utilizing the reports to find out exactly where you need to improve. You'll also save a lot of money in accounting, as all of the reports can be exported.
A1PPH also boasts a call center that operates 24/7 with English- and Spanish-speaking reps. It's one of the few PPH services offering multilingual customer service and telephone wagering.
All price per head services offer similar services for the most part, but it's the little things that are the most important to increasing your bottom line. A lot of PPH services don't have live betting or live dealer casino games, which are two of the fastest growing segments for bookmakers.
A1PPH has invested in the future throughout the years and that's why they have these features and they're all priced into the cost. Even some of the pay per head shops that have live betting will end up charging you extra for maintaining the odds, but that's not the case with A1PPH.
Conclusion
You and your players deserve the best experience possible. I guarantee you'll make more money as a bookie when you offer your players a complete gambling experience.
By skimping out on certain features, you're only risking your own business. What's going to happen if you don't have in-play betting and your client wants that feature? They're likely going to go to a bookie that can offer them what they want. That's the last thing you want to happen.
Finding players is hard enough without having to replace lost players because your PPH provider is offering a substandard service. Try A1PPH out today and get a free trial for four weeks.
More pay per head tips:
Vast Online Casino Options For the Crowd Adverse
Why choose A1PPH
Reliability in Our Pay Per Head Services
Per Head Sportsbook
Per Head Racebook