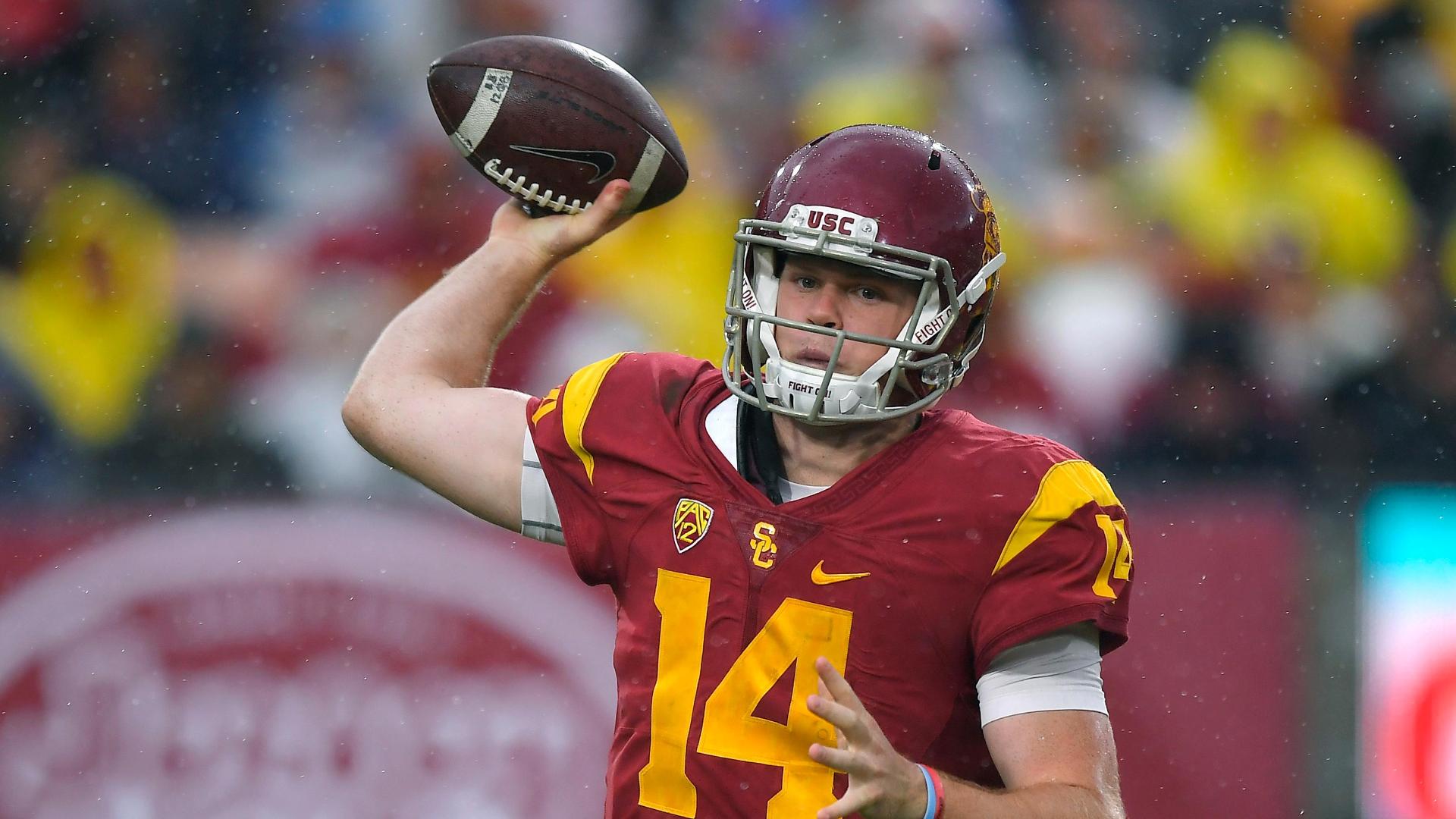 Chatter, chatter, chatter, chatter…
There is an awful lot of chatter going on. Forget the chatter and get it on. #4 USC takes on unranked Texas when the Longhorns come riding into the big city this Saturday. The Horns had better pray for one thing; a grand shoot out, in O.K Corral style. Rest assured, Doc Holliday will have his six gun blazing in this one. Check out the best bookie reviews for the latest odds.
$10 Per Head or Less Real Bookies – Benefits of Using a TOP pay per head provider
Sam Darnold is Doc Holliday and he has much more than six rounds. Sam comes in with some smooth numbers at 44/59 passing for 605 total yards and 4 interceptions. Perhaps the 4 interceptions are an anomaly, who knows? It certainly doesn't help his chances early in the Heisman chase. Heisman, Theismann, who cares? This will be a classic, a can't miss matchup between two bigger than life programs. For great prop odds check out the totals on Sam Darnold for passing. Consider the over. It's going to be a barn burner.
This is not about Sam's Heisman chances, this is about the ride off in the cool breeze of an LA evening. Who rides easy is the question? Who gets the better of who in this blazing saddles battle? This one may be worthy of a great teaser card or even some reverse action. Bookies are riding high in hopes of beyond stellar performances in this one. If you are a bookie and looking to bolster profits, then a great pay per head service is exactly where you should be starting.
NCAA Live Scores – Game Previews Match-Ups and Trends
This Longhorns team is a bit of a weird one! It's a good one and talent loaded. Charlie Strong is gone, the dog days of losing are over, or are they? Maryland comes to mind and it was ugly! Texas; come correct! You let Maryland drop a 50 spot on you! How does that happen? To boot; it was in your playground. Turn that ship around now. They did and it wasn't small time, they turned the ship around with a quickness and in grand fashion against SJSU, to the tune of 56-0! Forget strength of opponent, forget who the program was or how bad they are. It was 56-0. The Longhorns dug deep and found a way. Bookies everywhere were scrambling to find cross action and searching for ways to beat the player. The best sports books online didn't see this one coming. What about you, have you loaded up with your favorite online sports book and are you ready for some action this weekend?
These two teams are both loaded for bear and come heavily talented on both sides of the ball. Look for scoring and scoring and more scoring. Texas can go toe to toe with ease and they will be intimidated by nobody. Forget Maryland, that's ancient history. Folks, lets don't lie to each other. Who knows if USC covers? It's doubtful that they do but who knows. One thing you can count on is scoring, and in a big way. This is a teaser winner all day long!
Prediction:  Texas/USC Over 67…with ease!