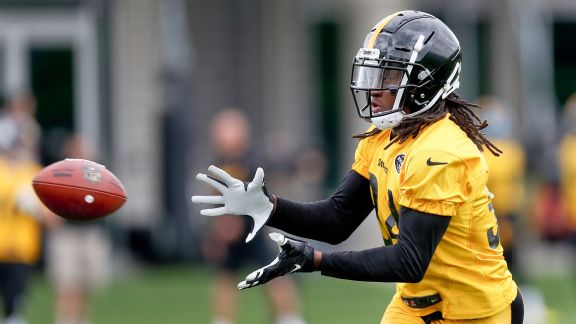 Pittsburgh (0-0) at Philadelphia (0-0)
When: Thursday, August 9th 2018
Where: Lincoln Financial Field, Philadelphia
Time: 7:00 ET | TV: Local
Opening Odds: Philadelphia -3/35
The Pittsburgh Steelers and Philadelphia Eagles play each other almost every preseason, and this will be the first year that Eagles fans can proudly beat their chests as the reigning Super Bowl champions. Lincoln Financial Field will be the setting for their Week 1 preseason game on Thursday, August 9th, and both teams are expected to play a lot of backups in this one. While the Eagles come into the season with Super Bowl rings, the Steelers are coming off a 13-3 season in which they lost 45-42 to the Jacksonville Jaguars in the postseason. Pittsburgh is still a threat to the New England Patriots in the AFC and didn't do too much in the offseason to change their dynamic. Philadelphia wasn't just a one-year wonder and will once again compete for a championship with a deep roster and confident coach in Doug Pederson. The Eagles are 3-point favorites in this contest with a very low total set at 33.5.
With Ben Roethlisberger's career heading towards an end, the battle for his backup should be a good one, as the veteran gunslinger is more injury prone than in past seasons. Landry Jones is the No. 2 right now on the QB depth chart, but will have to fight off Joshua Dobbs and Mason Rudolph. The Steelers will feature a new-look defensive line featuring several new young faces after finishing near the top of the league in missed tackles a season ago.
Any team in the league would give their right arm for what the Eagles have in quarterback depth. Carson Wentz, who was well on his way to being the NFL MVP last season before a injury late in the year, is progressing well but hasn't participated in 11-on-11 drills and might sit out the entire preseason. Super Bowl-winning QB Nick Foles has missed two straight practices and might not play as well. If this is the case, Philadelphia will likely go with a combination of Nate Sudfeld and Joe Callahan for the majority of the game.
The Eagles won't be too concerned about how they play this preseason, especially in the early weeks with Wentz and Foles likely not playing much if at all. The Steelers will have a competitive competition for the backup roll, and that gives them the edge in this contest. Not to mention they are getting a field goal here. I like this Rudolph kid out of Oklahoma State and I expect him to play well against Philly's reserves. Take the points.
Pick: Steelers +3
https://youtu.be/5smKRxeGxYA
Betting Trends:
Steelers are 3-0-1 ATS in their last 4 Thursday games.
Steelers are 1-6 ATS in their last 7 games overall.
Steelers are 0-5 ATS in their last 5 games on grass.
Eagles are 10-2 ATS in their last 12 games on grass.
Eagles are 7-2 ATS in their last 9 home games.
Eagles are 12-4 ATS in their last 16 games overall.
Over is 6-1 in Steelers last 7 games on grass.
Under is 4-1 in Steelers last 5 Thursday games.
Under is 23-6 in Steelers last 29 road games.
Over is 6-2 in Steelers last 8 games overall.
Under is 4-1 in Eagles last 5 home games.
Over is 7-2 in Eagles last 9 Thursday games.
Under is 4-0 in the last 4 meetings.
Underdog is 4-1 ATS in their last 5 meetings.
Home team is 4-1 ATS in their last 5 meetings.
Steelers are 1-4 ATS in their last 5 meetings.