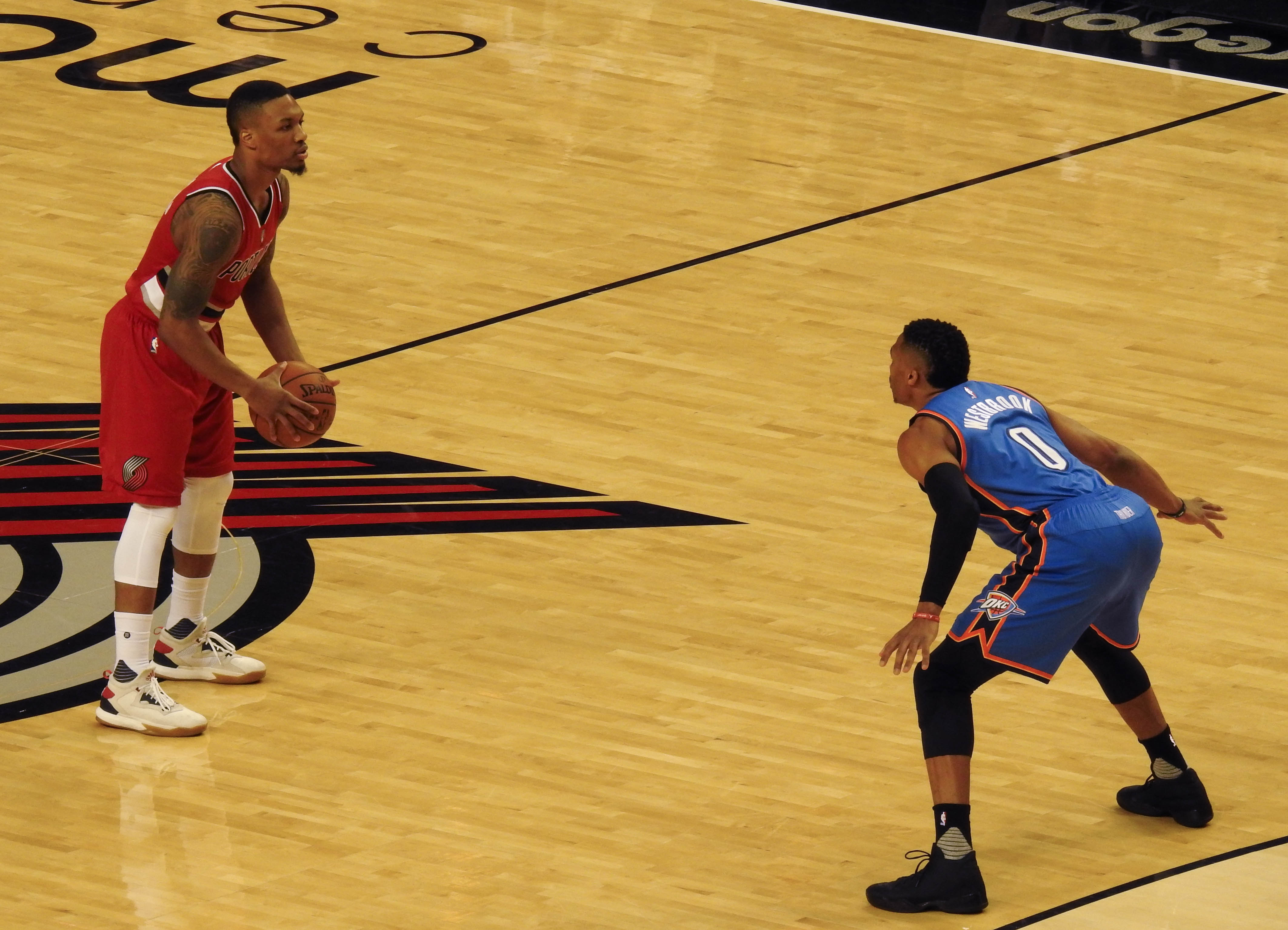 The third-seeded Portland Trail Blazers (-3½-110 spread, -168 money line) will try to extend their season for one more game Thursday when they host the second-seeded Denver Nuggets (+3½-110 spread, +148 money line), who can advance to the Conference Finals with a win in game six of the NBA Western Conference Semi-Finals.
The Nuggets trounced the Blazers 124-98 in game 5 after what had been a fairly even series up until that point. Denver's Nikola Jokic had himself a night in game 5, recording a double-double with 25 points and 19 rebounds. His teammates Jamal Murray and Paul Millsap also put in big performances, scoring 24 and 18 points, respectively.
The best NBA betting odds are only at Betmania.ag. Register now and don't miss any of tonight's NBA Playoffs action. Make a deposit to get huge bonuses. Also check out our Live Casino and Racebook for more excitement
After taking game one 121-113, the Nuggets dropped games 2 and 3 before coming back to take the series lead after wins in games 4 and 5. This comes on the tail of a fierce, seven game series in the first round against San Antonio. In that series, the Nuggets also had a 3-2 lead going into game six on the road and lost 120-103.
They hope that they have learned from that experience to not let the same thing happen in this series. So far, they have been outshooting the Blazers in this series, 48.9 percent to Portland's 36.7.
For the Blazers to win, they will need star Damian Lillard to continue his brilliant play; so far this playoff he is fourth in scoring among all players with 29.6 points per game. Lillard scored 26 3-pointers in five games in the first round against the Thunder and had 39 points in game 1 of the series, but has been limited since then, going 7-32 on 3-point shots in the last four games. The Nuggets have been throwing everything they have at him with varying degrees of success.
The Nuggets' Murray has had a fascinating playoff, having been disappointing in the first part of the first round, turned things around in the last four games and has also been a force in this series. So far in the playoffs, he is averaging 21.4 point per game. He contributes his turnaround to having adapted to the defensive tendencies of his opponents. For stretches in game 5, he looked unstoppable, running the ball through the court at will.
The Blazers have never rallied from a 3-2 deficit in a series and have not advanced past the second round of the NBA playoffs since 2000. They have made the playoffs in 9 of the last 11 seasons. They are coming off a 5-game series win against Oklahoma City in the first round. In the final game of that series, Lillard put up 50 points.
The winner of this series will go on to play the winner of the Golden State-Houston series, which will have its sixth game played on Friday May 10th. Golden State leads that competition, three games to two. Should the Blazers force a game seven, it will take place on Sunday in Denver.
Don't miss any of the action and register now!