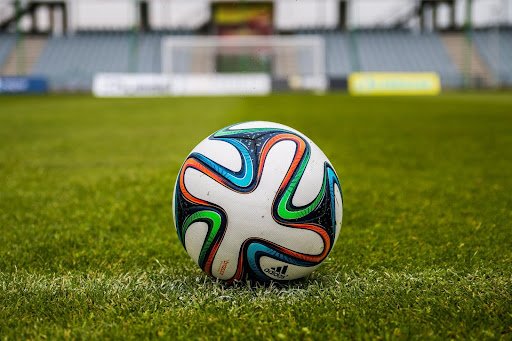 Are you the type who can't help but let your passion for sports seep into every facet of your life? Well, there's good news! The booming industry of sports management offers countless opportunities with promising career growth prospects, thus allowing you to transform your enthusiasm into a rewarding career path.
Breaking into sports management may make you think of flashy roles such as talent scouts or team managers in big leagues like football. But the exciting fact is that the realm of sports management expands way beyond these prominent roles, branching out into areas like professional sports, business, marketing, data science, event management, law, and human relations.
Now, you may be wondering, "How do I step into this vibrant field?" The fun part is, there's no one-size-fits-all route to a sports management career. Some professionals in the field were once athletes, while others were always immersed in the behind-the-scenes operations. Some have dabbled in different industries before making a lateral move into sports, and others began in humble sports clubs, slowly climbing the ladder of success.
The Responsibilities of a Sports Manager
So, what exactly does a sports manager do? They are the backbone of any sports organization, juggling multiple tasks from strategizing financial plans to crafting creative ads. Whether you're dealing with a local sports team or an international competitive league, a sports manager ensures smooth sailing, both on and off the field.
The job responsibilities of a sports manager can be diverse, varying based on the specific sport and the working environment. Some sports managers hone their skills in one area, like public relations, while others choose to be multi-disciplinarians. The common thread weaving all sports management positions together is the emphasis on the business aspect of sports.
At the heart of their job, sports managers are the supporting pillars of the sports organization. They ensure that coaches and athletes have everything they need to shine. Their day-to-day tasks may include making sure everyone is up-to-date with the rules and regulations, managing team schedules, designing engaging social media strategies, and fostering opportunities for lucrative endorsement deals.
To give you a glimpse into a sports manager's day, typical responsibilities might include financial planning, talent scouting, ad strategy creation, travel logistics management, training program development, sports contract management, sponsor acquisition, facility management, event organization, sports organization direction, and public relations development.
Skill Set of a Sports Manager
Now, let's delve into the skill set of a sports manager. Many attributes can significantly enhance a sports manager's effectiveness, with soft skills, which are personality traits and habits, being paramount. On the other hand, technical skills, which can be acquired through educational programs, are also beneficial in crafting effective management methods.
Here are some key skills a sports manager should possess:
Adaptability: Being open to change is critical in managing sports teams. When there are new regulations, being adaptable allows a manager to adjust policies to ensure compliance.
Problem-solving: A sports organization can face various issues, like financial, logistical, or performance-related. Being able to identify problems and strategize solutions is a critical aspect of a sports manager's role.
Organization: Sports management often requires multitasking, which calls for strong organizational skills. Effective goal setting, planning, and time management can boost your organizational prowess.
Communication: As a sports manager, effective communication with the various departments within a sports organization can foster dynamism and efficiency. Listening skills are also key in this respect.
Teamwork: Sports managers often oversee multiple departments within a company. Being a team player can inspire trust, creativity, and healthy risk-taking within the organization.
Becoming Sports Manager via Online Courses
Now, becoming a sports manager doesn't necessarily mean attending a university or gaining traditional academic education. In the era of digital learning, numerous classes offered by the best online course platforms like Datacamp and Udacity can equip you with the necessary skills for a sports management career.
Online learning is not only convenient but also flexible, allowing you to learn at your own pace. This is why even students already enrolled in a traditional academic program often take additional courses online to enhance their knowledge and skills.
In the case of sports management, students can enroll in dedicated courses designed to provide all the necessary skills to become a sports specialist. However, even if there isn't a one dedicated course for this career path, you can always enter other courses in accounting and social media management to enhance your skill set needed to become a sports manager.
The key to maximizing the benefits of online learning is effective time management. By dedicating a few hours each day to study, you can ensure you're able to complete your coursework effectively.
Conclusions
Whether you're an ardent sports fan or a professional looking to change lanes into the thrilling world of sports management, the path is brimming with potential and opportunities. And with the accessibility of online learning, the dream of turning your passion for sports into a rewarding career is closer than ever.