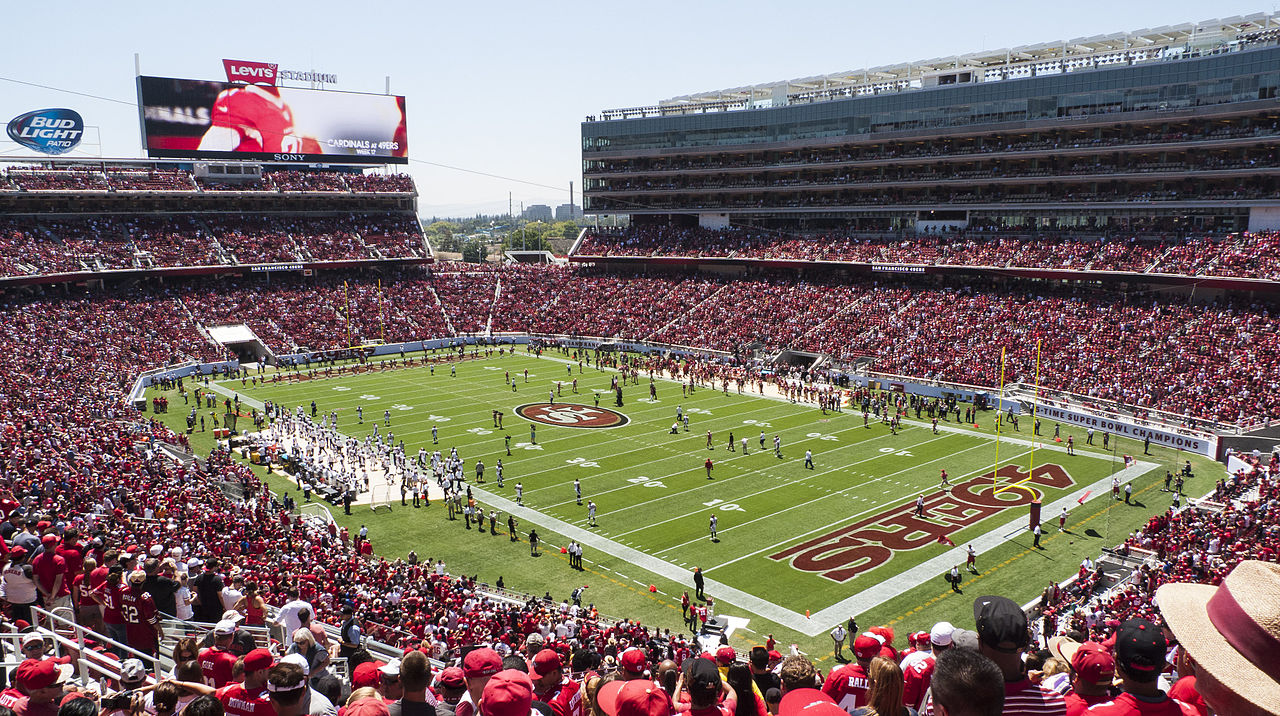 Mistake #1: going to sleep on a Wade Phillips defense! Don't do it! Coach Phillips has been in the business for 39 years. He is an adapter, a problem solver and most of all, a winner. Players buy into what Wade Phillips sells and they buy into it in a big way. The Rams will find their sea legs, they still have some growing pains to find their way through but what Phillips brings is championship experience and a shutdown defense that will completely dominate a lesser opponent. There are two winning ways to play this one; under the total, and lay the points. This is a solid parlay winner. Check out your best bookie for the latest odds and line movement.
Mistake #2: Believing that this just might be the 49ers week!
If there is any hype around the 49ers; don't buy into it. It's just useless hype. They're at home; it matters not. They could be playing this one at a house shared by Joe Montana, Jerry Rice and Steve young, they're still a train wreck! A train wreck is a train wreck and this is a giant train wreck that is still being cleaned up. Folks, stop struggling to keep up with your clients. If you are looking for great bookie software; then you need a great price per head service.
Look at the numbers:
Week 1:
Carolina @ 49ers 23-3 Carolina
Brian Hoyer— 24/35, 193 yards, 0 touchdowns, 1 interception, 4 sacks for a QB rating of 70.3
Rushing— 51 total yards
Receiving— 24/193
Fumbles— 1/Hoyer
Defense— 58 team tackles, 0 sacks, 2 QB hits
Week 2:
49ers @ Seattle 12-9 Seattle
Brian Hoyer— 15/27, 99 yards, 0 touchdowns, 1 interception, 2 sacks for a quarterback rating of 48.2
Rushing— 159 total yards (much improved)
Receiving—15/99
Fumbles— 0
Defense— 79 team tackles, 3 sacks, 5 QB hits, (very much improved over week 1)
Mistake # 3: Thinking "wow, these are much improved defensive numbers and the Rams lost last week, the 49ers are going back home, things are looking up; right?" Look for great prop odds this week on Carlos Hyde, check out your favorite online sports book for the latest lines.
Rams by the numbers:
Week 1:
Jared Goff— 21/29, 306 yards, 1 touchdown, 0 interceptions, 1 sack for a quarterback rating of 117.9
Rushing— 63 total yards
Receiving— 22/318
Fumbles— 2/1 lost/1 rec.
Defense— 48 team tackles, 4 sacks, 5 QB hits
Week 2:
Jared Goff— 15/25, 224 yards, 1 touchdown, 1 interception, 2 sacks for quarterback rating of 86.1
Rushing— 92 total yards
Receiving— 16/252
Fumbles— 3/1 lost
Defense— 73 team tackles, 2 sacks, 5 QB hits, (much improved, two less sacks against a much better offensive line with Washington vs. Seattle)
What's the bottom line?
Even though the Rams struggled against the Redskins; they were still in the game. They played relatively bad on offense and they are still trying to find themselves. Their defense was improved and will continue to improve with a genius at the helm. Wade Phillips will have his unit, game ready. You can count on an effective game plan against the 49ers. The 49ers have scored 12 points in two games and unless they suddenly become an offensive juggernaut; they have very little chance against the Rams. Look for the latest odds with your favorite online bookie.
Prediction: Rams -2.5