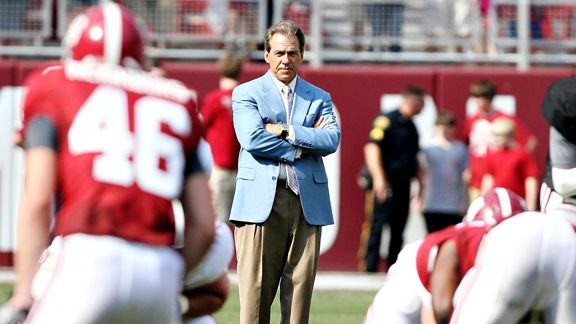 Tua, Tua, Tua, Mr. Tagovailoa, will he be your 2018-19 Heisman winner? Many want him, many don't! No matter what you want or what you don't want, this guy comes to play on Saturday's and he's a winner with 3, 189 yards and 36 TD's. Expect another big game form this big gamer today. This game presents great individual player props. Be sure to check with your favorite sportsbook for the latest lines and odds and absolutely ask for a players bonus, you're going to want one for the upcoming bowl season.
Americas Bookie – Your Friendly All-Inclusive Sportsbook
The Alabama Crimson Tide have done it again, they have run the gauntlet with a wire to wire #1 ranking. They also hit Atlanta with a 12-0 record along with thoughts of landing a smackdown on the Bulldogs. Can they do it? Georgia is really good and it's guaranteed they will be fighting every second of the way for this. Who's better, who wins this battle?
The Crimson Tide are scoring 49 points per game and allowing 13.8! Let that sink in for a moment. That's better than the 1985 Chicago Bears! It's a mindboggling number that's entirely difficult to wrap one's head around. This team just may be the best team the Saban has ever put together in Tuscaloosa!
Alabama Crimson Tide vs. Georgia Bulldogs Preview and Predictions
The Tide are putting up 538 total yards of offense, 332.1 passing and 205.9 rushing. They are allowing 282.2 total yards, 168.2 passing and 114 rushing, again, sick numbers. This team is dialed in and they don't screw around, they blow people out. Forget who the opponents were, just take a look at the final scores from week 1: 51-14, 57-7, 62-7, 45-23, 56-14, 65-31, 39-10, 58-21, 29-0 (LSU) 24-0, 50-17, 52-21 (Auburn). The numbers were astonishing and it doesn't matter who the opponents were. There were some big time programs like Tennessee and Mississippi State and then teams such as The Citadel, but the vast majority of the wins were blowouts and against named programs.
Georgia has had a more than a respectable season of their own, and they come into this battle with an 11-1 record. Georgia has beaten some very good teams and some scrubs; their strength of schedule is no doubt a talking point. Does it matter, how do the numbers stack up?
Betting the college football conference championships
The Bulldogs are scoring 40.1 points per game, that's 9 less than Alabama, they are allowing 17.2 points per game, that's 4 more than Alabama. Georgia's total yards per game comes in at 480.8, that's 58 yards less then Bama, they are 111 passing yards shy of Bama. Georgia is rushing for 259.8 yards per game, against Bama's 205.9 (a sizable difference in favor of the Bulldogs). Georgia's defense is allowing 305.5 yards against 282.2 for the Tide, they are allowing 175.1 yards passing and 128.4 yards rushing, against Alabama's 168.2 yards passing and 114 yards rushing.
Real Bookies – Pay Per Head Business Support for Private Bookmakers
Strength of schedule means something and, in this matchup, it probably means more than meets the eye. The numbers for Alabama are better across the board and Georgia has not played the kind of difficult schedule that Alabama has. Can you double the numbers? Absolutely not. This contest is going to be close. Georgia has proven themselves and they can run the football and they run it better than Alabama.
The Skinny: Alabama 28 Georgia 24
Georgia first half, Alabama second half
Total: Under 63.5
Teaser: Alabama/Under