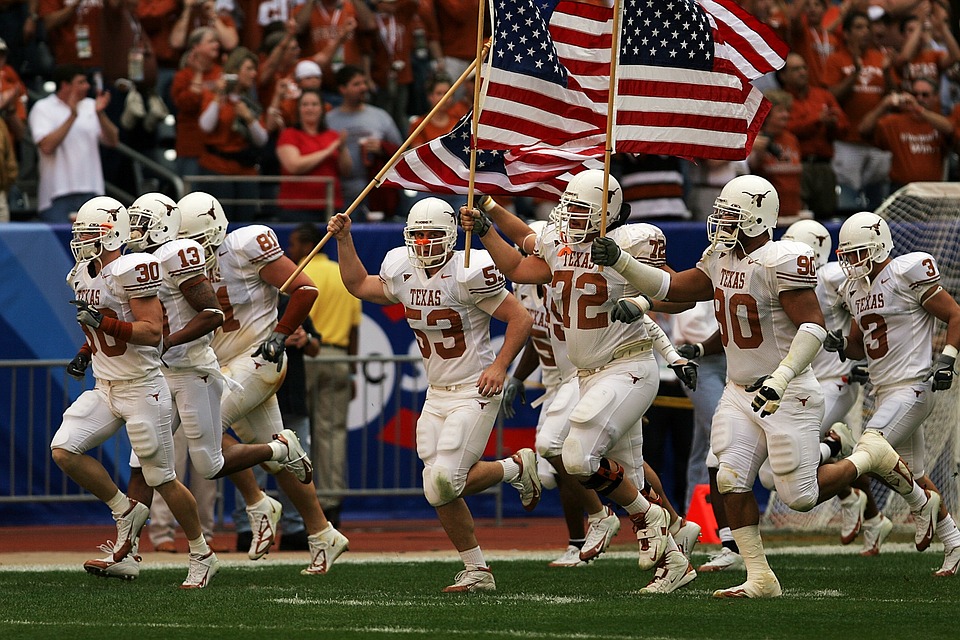 As week three of the 2018 college football season rolls around, the question is this; how to make some real money, how to beat the bookie this week? What are some great bets and who stands a real chance at covering the spread— either as a favorite or as an underdog? From week to week in college football, momentum changes, attitudes change and there are often big swings. Who stays on top, who takes a dive and who works their way into the Top 25? Be sure to find the best of the best when it comes to online sportsbooks. Don't settle for bookies that slow pay and that don't have great wagering options. Have two or three in your portfolio and be prepared to make money.
Betting Round Robins and the 2nd Half Can be a Money Maker
Round Robins are a fantastic way to bet, for a couple of reasons. The number one reason would be that you can lose a game or two and still be alive, not all is lost. Parlays are great, if and when you hit one! Parlays are for serious handicappers that handicap college football for a living. Round Robins are more for the casual sports gambler that wants to have fun, but yet wants to make some money on a busy football Saturday.
Check with your favorite online sportsbook in their "How to Bet" section on Round Robin's and learn more if you are unfamiliar with how they work and how the payouts are structured. Don't sell yourself short with straight bets and parlays, have some fun, live a little and make a boatload of money this football season!
A handful of unranked teams worthy of a look for Round Robin betting:
Army vs. Hawaii
This game is intriguing for a couple of reasons. Hawaii has an explosive offense and a very solid quarterback in Cole McDonald. He is a gunslinger and has put up 1165 yards along with 13 TD's to lead the Rainbows to 3-0. Army has taken a step back and anytime Hawaii plays on the mainland, they lose 3 points with Vegas. Hawaii should handle their business again this week and cover the + 6.5.
Syracuse vs. Florida State
Both team are trying to find an identity and Syracuse has found it on offense. Their defense is suspect, and FSU is a wildcard. Who knows what they are capable of? Either way, this will be a fun affair simply for the scoring. With a total of 68, get your bets in early! Don't lose this number. This one should fly over the total.
Indiana vs. Ball State
Ball State may not be an up and comer, but they are better than +14.5 against Indiana. Remember, this is an in-state rival game. Although we think Indiana will win the game, Ball State keeps it close.
Baylor vs. Duke
Both teams come in at 2-0 and both teams are capable on offense. Vegas has overvalued the defense in this contest and the total will top the 49 mark, leaving another great over.
Texas Tech vs. Houston
Houston is a flat out better football team than Tech, and on both sides of the ball. Sure, this game is an in-state game but not the same feeling as Indiana vs. Ball State. Tech will battle, but in the end, Houston improves to 3-0. Lay the -1.
Nevada vs. Oregon State
Vegas is giving no love to Nevada in this one and that's a mystery considering they are playing a very bad Oregon State. The Wolf Pack lost on the road to Vanderbilt by a 41-10 final, however, they put up 72 in week one against Portland State and Oregon State had 77 dropped on them at Ohio State. Vanderbilt has good defense and a borderline-great defense, Oregon State is broke like a joke! Nevada runs away with this game.
Here, we have put together a 6 team Round Robin that looks to be a dandy. Dial up your favorite bookie and jump on this one. This weekends action will be fun, fast paced and a big time money maker, but you must play to get paid! Good luck.