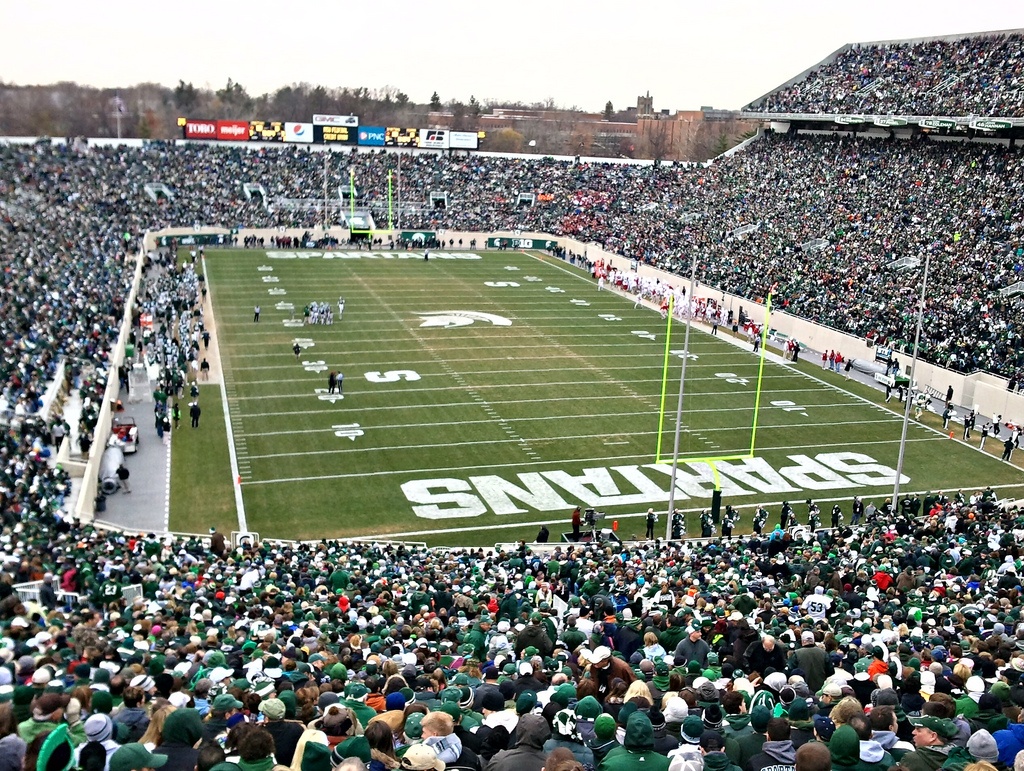 If you are a college football nut, then this is the week for you! There are fantastic games all over the board this week that you simply can't miss out on. With the exception of rivalry week; this just may be the very best that NCAA football has to offer. Check out some of the better ones and be sure to look for the latest sports betting live lines with your favorite online sports book.
#14 Miami @ Duke Mia-6.5
#5 USC @ Washington State USC-3.5
Indiana @ #4 Penn State PSU-18.5
#7 Georgia @ Tennessee GA-7.5
Iowa @ Michigan State MSU-3.5
Mississippi State @ Auburn Auburn-9
#2 Clemson @ #12 Virginia Tech Clemson-7.5
Ole Miss @ #1 Alabama Alabama-27.5
Colorado @ UCLA UCLA-7
Cal @ Oregon Ore-13.5
All of the above games are good ones and will be entertaining for sure. Remember, playoffs is the goal here. There are two games that hold serious playoff implications. USC/Wash. State and Clemson/VaTech. These two games are enormous for all 4 programs.
Take a glance at the other great games on tap.
Miami @ Duke
Fun game, should be a high scoring affair. Can Miami keep the momentum going after a cover win last week? Duke is on the rise and getting better. Look for the over.
Indiana @ Penn State
Look for a better effort from Indiana than Vegas expects. Penn State is a slow starter. Indiana first half is the value pick here. Stay away from the total; too close to call.
Georgia @ Tennessee
Tennessee is struggling to find themselves. They are clearly not who we thought they were! Knoxville is a traditionally difficult place to play. Can they hang within 7 against Georgia? It's doubtful. A teaser with Indiana just might be the way to go in this one.
Iowa @ Michigan State
Can Michigan State rebound after a tough loss at home to Notre Dame? In short; yes, they can. The key for Michigan State is getting off to a great start. They too, can be a slow starter but unlike Penn State, they rarely rebound. Wait this one out for the second half, if you see value; jump on it. And possible look for a great live line.
WIN $333 Weekly : America's Bookie 33 Club –  Advantages of betting at America's Bookie
Mississippi State @ Auburn
Auburn struggles to break out offensively, will this be the week? Probably not. Laying -9 is too many and this one will be closer than expected. Take the +9.
Ole Miss @ Alabama
Alabama is Alabama! They are ranked #1 for a reason and Nick Saban always has his boys ready. Can they cover 27.5 at home? Yes. Is this a big number even for Alabama? Yes. Is this confusing? Yes.
Bottom Line:
If you don't have the stomach for laying -28 on Alabama at home; then lay off. Do not take the points. This is an old rival game and Ole Miss wants to make a showing. Who knows if they will or will not? This is a great game to just watch and enjoy.
Colorado @ UCLA
UCLA needs this win more than Colorado and they have the luxury of playing at home. Will it make a difference against a good Colorado team? Very little. Look for a close game throughout and a tight finish. Take the points on Colorado.
Cal @ Oregon
Who knows! Both programs are rebuilding and Oregon is just not what they used to be. This game should score a ton of points, look for the over.
Prediction:
Virginia Tech- Moneyline win
Washington State- Moneyline win
Oregon Over 68
Miami Over 56
Mississippi State +9
Just for fun will wrap all 5 pieces up in a 5 team parlay, and back it up with a 5 team 6 point teaser.