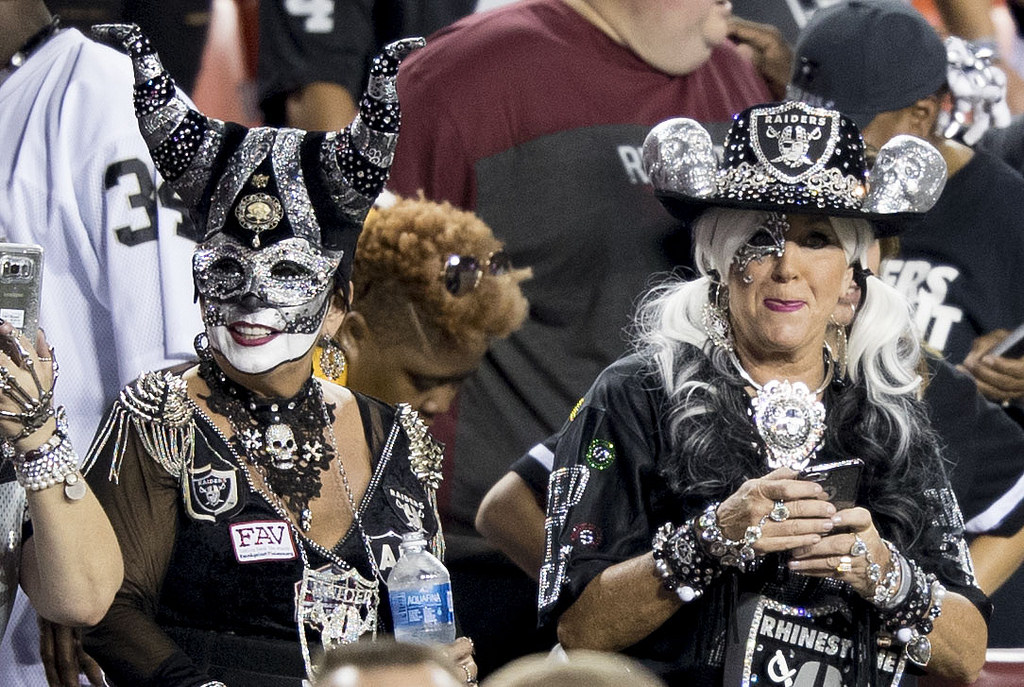 I love Oakland, for anyone that knows the better side of the Bay, I have made the walk from Nimby along the train tracks up to the stadium a few times. Love it there, it's such a real city. Anyways, we are talking about football here aren't we, I'm sure having a NFL team in Vegas will help all of us gamblers one way or another.
When: 10:20PM ET, Monday, September 10, 2018
Where: Oakland Coliseum, Oakland, California
Current Line: Raiders +4.5 Total: 48.5
Make a pot of coffee after dinner East Coasters, because y'all got a late start in this one. I am all conflicted now, because I was real excited when the Raiders got Gruden back on the sidelines after 17 years, but the Khalil Mack debacle has me wondering. Mack is a MF beast, lets be honest. In my opinion he is a top 3 overall defensive player in the entire league, I mean he was All-Pro in TWO defensive positions last year.
How to Read Sports Odds – Basic understanding of how to read sports betting odds
Obviously that trade will not help the Raiders this year, they only got draft picks, and against these Rams, they are going to need all the help they can get. They did add Doug Martin and Jordy Nelson, but they were good back when I was playing Madden 2013.
Did you see who the Rams added to a defense that was already pretty good? Ndamukong Suh, Marcus Peters and Aqib Talib have been added to a defense that already has maybe the best player on the defensive side in all of football in Aaron Donald, and linebacker Mark Barron.
Real Bookies – Expand Your Pay Per Head Bookie Business with Sub-Agents
Did you see who the Rams added to an offense that was 10th in overall yards last year, and one of only three teams to be in both the top 10 in passing yards per game and rushing yards per game. Who were the other two? … New Orleans and Kansas City. They added burner WR Brandin Cooks to an offense that has one of the best running backs in the game and a couple other wide receivers that can be difference makers.
There's not enough history between these two franchises to discuss betting trends.
I am torn on this game, on paper the Los Angeles Rams look like they are going to the Super Bowl. They have a young QB on the rise, as earlier stated, a top running back and a stable of wide receivers that can mix it up. On the other side of the field you got Gruden, and knowing his football mind, he has conjured some crazy scheme while sitting up in the booth all these years.
How 2 Bet : Betting NFL Moneylines at Online Sportsbooks
Sorry Gruden, you are losing out to talent in this one. At the end of this one, every sports talk show, both TV and radio will be talking about how John Gruden's first big move with the Raiders was the worst mistake of his life. They have good chance to turn it around with Miami, Cleveland and Indy on their schedule through Week 8, with a bye in Week 7.
Prediction: Los Angeles Rams 24 – Oakland Raiders 16