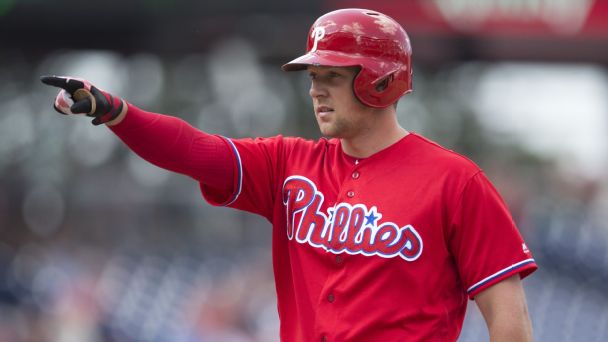 Don't look now but this 2018 MLB season is outstanding and it just may be one of the best we have seen in a long time. Last year was great but it featured a great World Series that we won't soon forget. The 2017 World Series is by far the best we have seen in a long time and will be hard to top. 2018 might as well be ancient history. It was a great season and it's in the history books. This season is what matters and where it is going matters even more. If you like to bet on baseball then you must find teams that have lasting value and lean on them. Lean on them heavy and ride them the rest of the way. There are a few surprises along the way and a few reliables, who are they? The sportsbooks know who they are but do you. Who is worthy of your hard earned money?
When it comes to betting baseball don't forget one very important matter and that is a loss factor. The season is a grind and it is brutally long with 162 games. Even the best teams in baseball will lose 50-60 games and even more. The Key to betting baseball is patience. You must learn it, and you must possess it. Without patience, you are doomed to fail and in this case, failing is not an option, failing means baseball poverty, who needs it, and who wants it?
Scores and Stats : MLB Baseball Previews and Predictions
Break it down into two leagues, the American League and the national League. Find the trustworthy teams from each league and pick your best six and your worst six. You must bet against bad teams and bet on good teams.
American League:
West:
Seattle 37-22
Houston 37-24
Los Angeles Angels 32-28
Oakland Athletics 31-29
Central:
Cleveland 30-28
East:
Boston 41-19
New York Yankees 37-17
Sports Handicapping – Are Professional Sports Handicappers Worth the Time?
National League:
West:
Arizona 31-27
Colorado 30-29
Central:
Milwaukee 37-23
Chicago Cubs 33-23
St. Louis 32-25
Pittsburgh 30-29
East:
Atlanta 35-24
Washington 33-25
Philadelphia 31-26
What we have done is choose the best teams in their respective divisions and categorize them in order. Now, take the best six teams in all of baseball.
Boston
New York Yankees
Seattle Mariners
Milwaukee Brewers
Houston Astros
Chicago Cubs
You may have noticed that these six teams do not represent every Division leader, only Boston, Seattle and Milwaukee lead their divisions. This does not matter, what matters is that you start out betting with the best and stick with it. If one team drops, then you pick up the next best and add it to your rotation.
Now you pick the six worst teams in all of baseball:
San Diego
Cincinnati
Miami
Texas
Chicago White Sox
The strategy here is to bet the winning teams at home and bet the losing teams on the road. The key is to be patient and disciplined and remember, this season is two months old. A very predictable pattern for the rest of the season has been set. Baseball is very true to itself and the pattern you see now will most likely be the pattern that you see all the way through to September.
Play it this way:
You need and must, stick to your baseball budget. Bearing that in mind, you should play two games per day, and every single day until the All Star break. You will bet against one bad team per day and you will bet on one good team per day. Forget about the pitching and forget about the odds, stick to the schedule and you will win money, lots of money! Call your favorite bookie today and get a great baseball bonus and have fun.