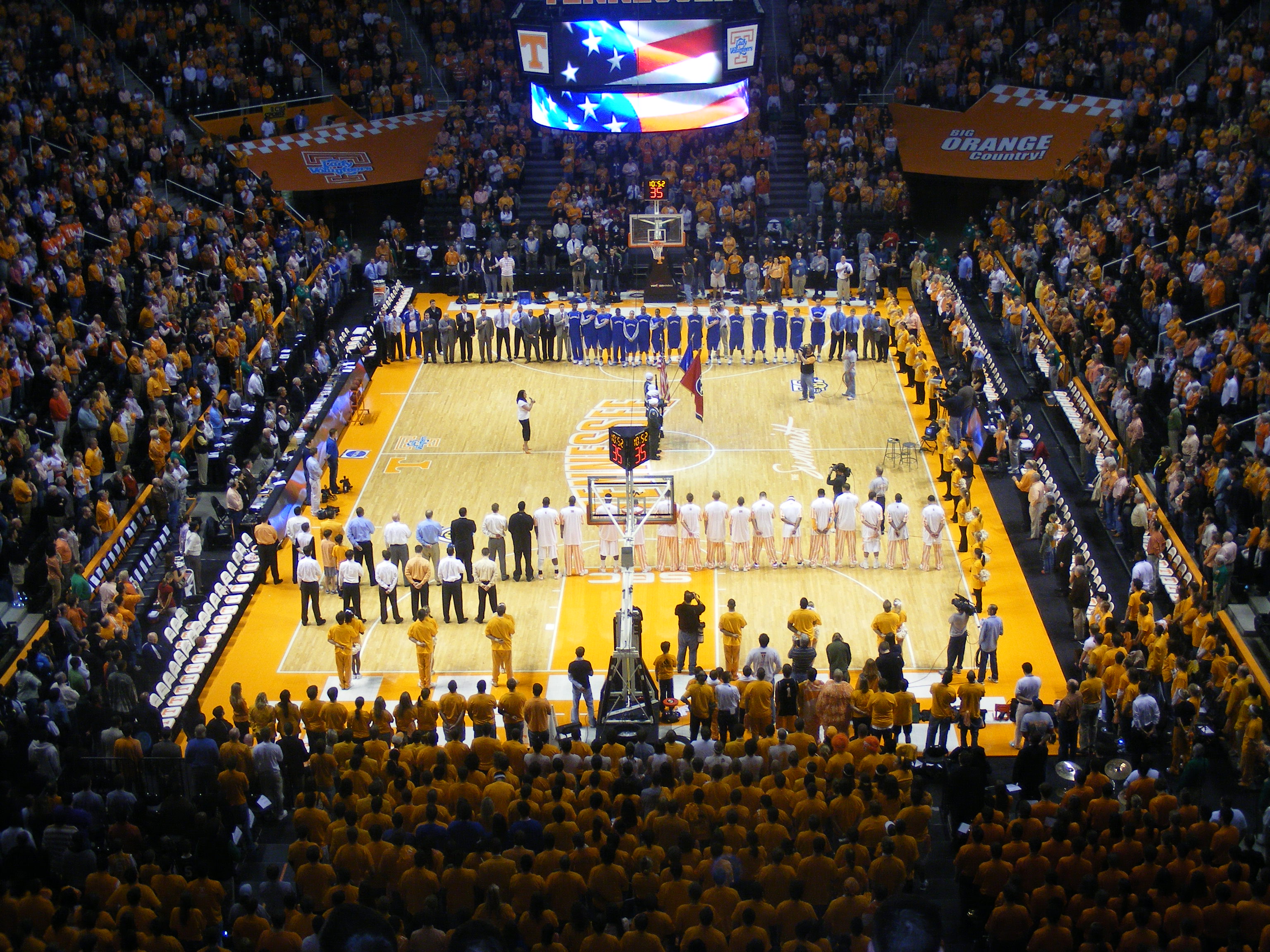 Courtesy of Coach Rick
The Kansas Jayhawks will travel to Tennessee for a matchup with the Volunteers on Saturday night. Kansas is the 15th-ranked team in the land, currently 10-5 and sitting in fifth place in the Big 12 Conference.
The Volunteers are 10-3, which puts them at fifth place in the SEC. Tennessee is the 18th-ranked team in the nation.
BUILD YOUR OWN SUPER BOWL PROPS AT HRWAGER.AG
The matchup between Kansas and Tennessee has all the makings to be a tightly contested battle. However, according to ESPN's matchup predictor, the Volunteers have a 71.5% chance to win on Saturday night.
Kansas Jayhawks Preview
The Kansas Jayhawks haven't been hot of late, but the same cannot be said for our college basketball picks. The team was on a three-game losing streak heading into its Thursday night game with TCU.
The Jayhawks have lost to Oklahoma State, Baylor, and Oklahoma during this stretch. Kansas has been in all of these games, but it hasn't been able to finish.
The Jayhawks' largest deficit in their past three losses was eight points to Baylor on Jan. 18.
Kansas' leading scorer is junior guard Ochai Agbaji. Agbaji is dropping 14.5 points per game, but he doesn't just score.
The 6-5 junior is pulling down 4.3 boards per game, so he isn't afraid to mix it up down low.
Related Link: 2021 Stanley Cup Favorites
Tennessee Volunteers Preview
The Volunteers are 4-2 in their last six games heading into this one. They snapped a two-game losing streak with a narrow win over Mississippi State on Tuesday.
The team was embarrassed by the Florida Gators on Jan. 19. Florida is currently 8-4 and unranked, so this game surprised a lot of college hoops fans.
Tennessee will look to get its first win versus a Big 12 Conference opponent against the Jayhawks on Saturday. Tennessee is led by John Fulkerson, a 6-9 forward who has played consistently well all season long.
The forward hasn't made a ton of noise in the SEC. However, when he is clicking, the Volunteers are very dangerous.
Fulkerson is averaging just under 12 points and 6.2 boards per game. He is shooting a staggering 53.4% from the field.
The Matchup
I think this will be a close game that will come down to the wire. Nonetheless, when the clock expires, I think Tennessee will come out on top.
Kansas hasn't shown the ability to win down the stretch. The team is shooting 44.6% from the field, but the Jayhawks have trouble making clutch shots.
The Jayhawks have been terrible on the road this season, which scares me on Saturday night against Tennessee. Inside Thompson-Boling Arena, the Volunteers are 8-2. One of these losses came against No. 12 Missouri.
Other than these two losses, the Volunteers have been nearly unstoppable at home. Kansas is pulling down more boards per game, but I think the Jayhawks still have an advantage in the backcourt.
Tennessee is ruthless on defense when Fulkerson's teammates chip in. Fulkerson can't win on his own, so he'll need some help from Victor Bailey Jr. and Jaden Springer.
Kansas' turnovers in the second half will help the Volunteers win on their home court.
Coach Rick's Pick: Tennessee 76, Kansas 69
We missed our last pick here, but go check it out anyways. It was a Ravens @ Bills free pick.