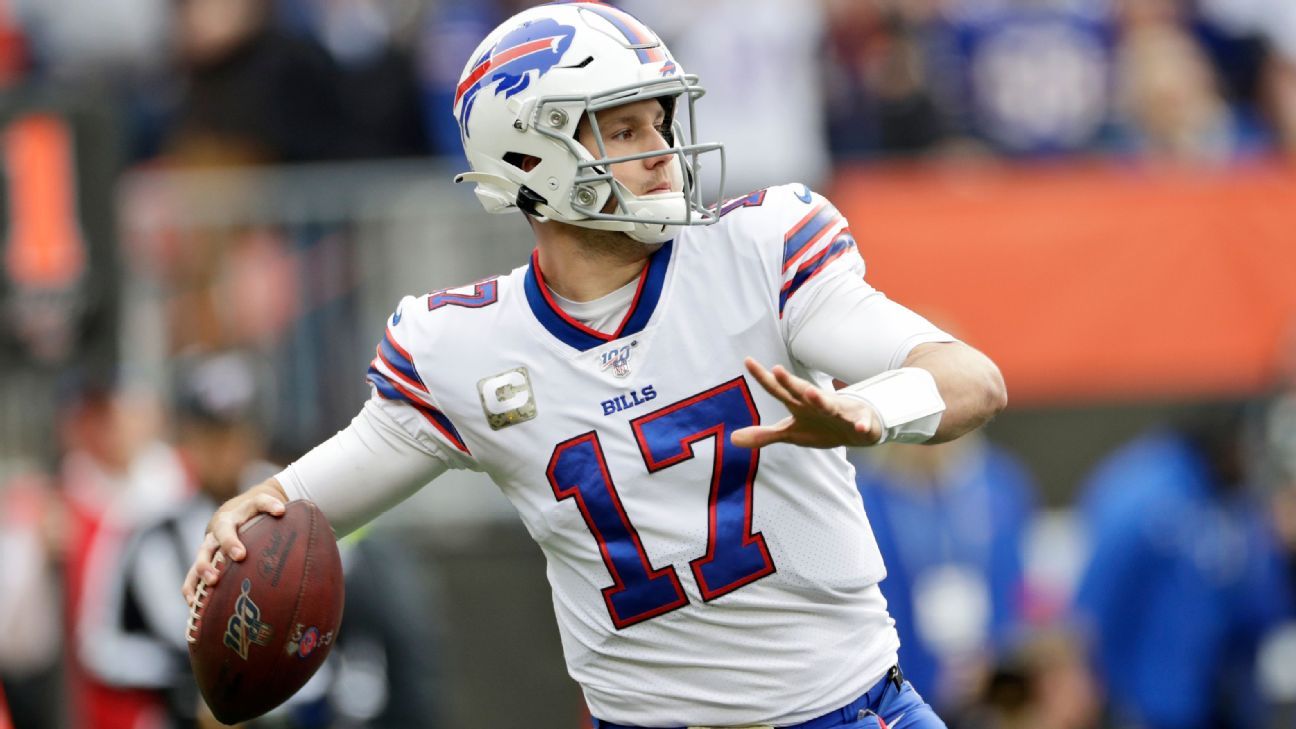 Courtesy of Coach Rick
Ask the Kansas City Chiefs who they would not want to play early in the postseason and the answer was most likely Baltimore. The Ravens, with the NFL's top rushing offense, have obliterated their last six opponents by jamming the ball down their collective throats.
That running game now goes up against a Bills defense that allowed Indianapolis to rush for 163 yards in last week's wild card game. Plus, the Ravens defense hasn't allowed more than two scores in its last four games.
AMERICA'S BOOKIE COVERS ALL YOUR ONLINE GAMBLING NEEDS IN 2021
Game: Baltimore Ravens (12-5, 11-5-1 ATS) at Buffalo Bills (14-3, 11-6 ATS)
When: 8:15 PM ET, Saturday, January 16, 2021
Where: Bills Stadium, Orchard Park, New York
Current Line: BUF -2             Total: 50
TV Coverage: NBC
Will the Ravens RUN To Victory?
The Ravens have averaged 267.4 yards rushing in each of their last five games, all wins. Baltimore has scored an average of 37.2 points in those five games. The Bills run defense is a mediocre unit that gave up 163 yards last week to a Colts team that is not one of the better running teams in the NFL.
The Bills actually ranked 27th in the NFL in defensive rushing success rate. That is a measure of how consistently opponents gain the necessary yards on a given down. For example, gaining five rushing yards on a 3rd-and-5 play is much better than gaining five yards on 1st-and-10. Needless to say, ranking 27th isn't good.
We crushed our last pick, hitting the spread and total in our Vikings at Saints betting pick.
Air Time
What the Bills are good at is throwing the football. Quarterback Josh Allen had an MVP-type season with 4,544 yards passing and 37 touchdowns. Stefon Diggs led the NFL in receptions (127) and receiving yards (1,535). The Buffalo passing game ranked second in the league and the Bills averaged 31.3 points per game, also second in the NFL.
What Buffalo is up against though is two-fold. One is the Baltimore defense, a unit that ranked seventh in total defense and second in scoring defense during the regular season.
The second problem Buffalo may have will be the weather. There is snow in the forecast for Saturday. Temperatures will be in the 30s and will likely dip as the night progresses. Cold footballs are often harder to throw and catch.
With the chance of snow at around 40 to 50 percent as of Wednesday, bettors should consider the weather's impact. Teams that have the ability to run the football are able to thrive despite the weather conditions.
Editor's Choice > Three Ideas Needed For Your Bookie Business
Ravens @ Bills Free Pick
So we know you're here looking for a NFL free pick, and of course, we got you covered.
There is also the matter of the Ravens coming into the game as a two-point underdog. In games where Baltimore has been a road underdog with Lamar Jackson at quarterback, the Ravens are 4-1 ATS.
On the other side, Allen has been good to bettors over his two-plus years as the Bills starter. Allen is 26-17-2 ATS for his career, but he has been rather mediocre as a home favorite. Allen's record as home chalk is just 7-7 ATS.
Baltimore has won its last six straight and the Ravens are 7-0 ATS in their last seven games.
NFL Free Pick:  BALTIMORE +2
Pick by Coach Rick