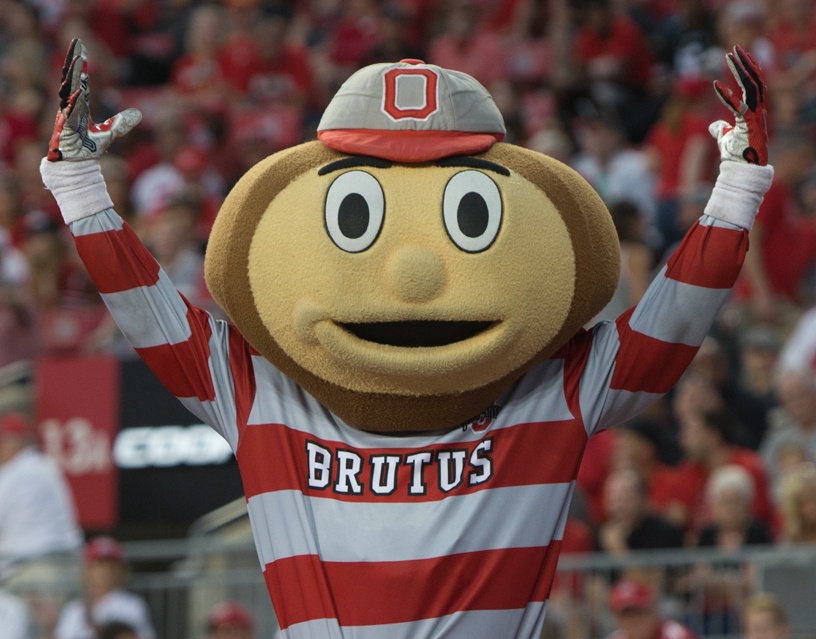 Indiana (4-0) at Ohio State (3-0)
When: Saturday, November 21st, 2020
Where: Ohio Stadium,
Columbus, OH
Time: 12:00 ET | TV: FOX
Opening Odds: Ohio State -19.5/62.5
They've already beaten Penn State and Michigan. Now, the Indiana Hoosiers set their sights at the top of the Big Ten when they visit the Ohio State Buckeyes this coming Saturday. It's hard to believe, but this might be Ohio State's toughest game all season, as first place is on the line in the Big Ten East and could go a long way in determining which team goes to the conference championship game next month. For the first time in program history, the No. 9 Hoosiers (4-0) will participate in a regular-season, top-10 matchup when they play No. 3 Ohio State (3-0). Indiana has its highest ranking since it was No. 4 way back in 1967. Indiana wasn't looking ahead last week when they thumped Michigan State 24-0, while the Buckeyes held a practice because their game at Maryland was canceled following a COVID-19 outbreak in the Terrapins' program.
Ohio State quarterback Justin Fields has not thrown an interception through three games and is completing 86.8 percent of his passes with 11 touchdowns. The Hoosiers defense is tied for seventh nationally with 10 interceptions. The Hoosiers, who are 4-0 in the Big Ten for the first time since 1987, have not defeated Ohio State in 32 years. Since a tie in 1990, Indiana has lost 25 straight in the series, including 51-10 at home last season. The Buckeyes are almost three touchdown favorites in this one, but have not covered the spread versus Indiana at home in their last five meetings.
For the first time since 1987, the Hoosiers have opened Big Ten play with a 4-0 record after defeating Michigan State. They also broke a 24-game losing streak to Michigan the week before with a 38-21 triumph. Indiana opened the season with a 36-35 overtime win in Bloomington over then-No. 8 Penn State. Quarterback Michael Penix Jr. threw for 320 yards and a couple of touchdowns, with two interceptions last week, but the defense was the key in the victory. The Spartans committed four turnovers and Indiana is No. 1 in the nation in turnover margin per game with a +2.0 average and second with 3.0 takeaways per game. Jaylin Williams has three interceptions and Tiawan Mullen has two. Indiana will host Maryland next week.



The Buckeyes have gone 3-0 to start the season and likely would have made that 4-0 had they played last week versus Maryland. In their most recent game, the Buckeyes beat up as expected on the Rutgers Scarlet Knights, 49-27 on Nov. 7. Although they missed covering the 37.5-point spread, the Buckeyes are still above .500 ATS this season, having covered in their first two games. Fields had 314 passing yards and five touchdowns and zero interceptions on 24-of-28 completions in the Rutgers game. Fields will have his biggest test to date with Indiana's opportunistic secondary this Saturday. Ohio State, which is averaging 46.3 points per game, is 5-2 against the spread in its last seven games at home. The Buckeyes will be at Illinois next week.
I was guessing this spread would have been around 17 and I'm a little surprised that Indiana isn't getting any respect yet. I think this will be a shootout and Indiana's defense will create enough turnovers to keep this one close.
Pick: Indiana +20.5
Week 12 Top 25 & More Free Picks