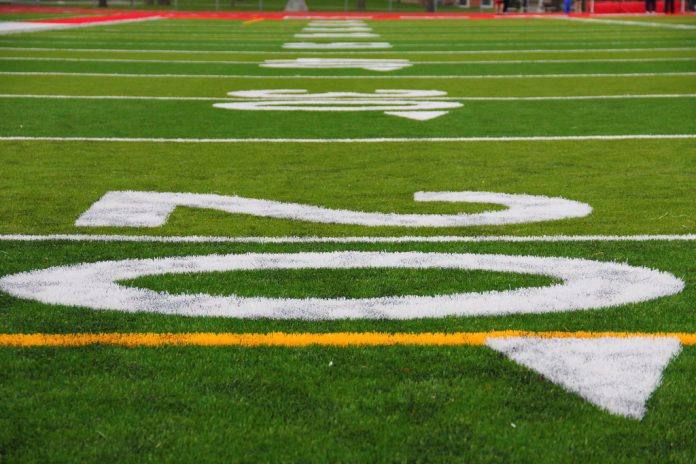 Use these strategies to bet huge college football spreads.
Key Points
– Motivation is a key factor when betting huge college football points spreads.
– Don't forget about favorites in games with large point spreads.
How to Bet Huge College Football Spreads
The majority of sports bettors dislike placing moneyline wagers on large underdogs. They turn elsewhere, frequently betting on heavy favorites instead. They simply don't like the risk.
College football bettors believe the enormous potential payouts come with a high level of risk and a low likelihood of winning. This is understandable because there are many valid reasons why a team is such a big underdog.
While sportsbooks might not view the underdog as having much of a chance, there are instances when dismissing huge college football spreads leaves a lot of money on the table. Don't forget, betting lines are sharper these days. It's one of the big changes in the sports betting industry over the last 20 years. 
The Power of the Heavy Underdog
It's pretty simple to grasp the influence of heavy underdogs because they don't need to win very frequently to turn a profit. For example, to break even a +200 underdog needs to win just one-third of the time, while a +300 underdog only needs to win 25% of the time. 
Imagine winning one of four bets and walking away with a profit. It is possible, but so is the possibility of going bankrupt. The issue is that you gradually lose money by betting on teams that aren't capable of winning at a high enough rate to generate a profit. 
The key is learning to recognize when a heavy underdog is a good bet and when it is not. Here are three scenarios in which heavy underdogs and big college football spreads might be worth paying greater attention.
BETTORS MUST READ >>> HOW DOES SPORTS BETTING WORK?
Overhyped Favorites
It's a simple fact. College football favorites are often overhyped. A lot of times, an overlooked underdog offers good value for bettors. In fact, the greater the gap between the underdog's chances of winning and your risk, the more attractive the underdog becomes.
Say you have a favorite that is getting most of the attention, more than they should. Bettors can tell by looking at the number of tickets and the betting handle on the favorite. The public loves favorites, sometimes too much.
You can bet that at some point sportsbooks will adjust the odds and the lines to make the favorite less appealing. Remember, sportsbooks are in the business of making money. They want to reduce their risk and try to bring in an equal amount of action on each side of the bet. 
The key then for the bettor is identifying exactly when to take advantage of the huge college football spreads. This is why it often makes sense to wait for line and odds movements when betting on underdogs.
Beginning bettors can start here >>> 4 Best Sports to Bet on for Beginners
College Football Spreads – Advantageous Matchups
The betting public relies mostly on perception and recent performance more than anything when making wagers. In many cases, public bettors don't even pay attention to college football spreads. That is why sportsbooks will often inflate lines toward the favorite. This is also why bettors should compare betting lines before placing a bet.
The matchup, however, may be advantageous for the underdog. Maybe it's something subtle like the favorite's defense has trouble defending the underdog's style of offense. The game, from an underdog bettor's perspective, will be a lot closer than the public thinks.
This scenario often goes unnoticed by the general public who are simply too focused on betting favorite, popular teams. This makes for an advantageous matchup where bettors can take advantage of larger college football spreads.
The Motivation Factor
There are definitely good reasons why some college football spreads are higher than others. Heavy favorites often win, however, they occasionally fall short of their potential. 
Don't fall short of your potential because of your choice of sportsbook. Make sure you have an online sportsbook that offers early, sharp lines, excellent promotions, and more.
In an evenly matched game, the heavy favorite would almost always win. That's why they are the favorite. In games with huge point spreads, it's often harder for the favorite to be motivated to win big. As a result, they may play poorly. 
Sometimes, however, bettors can predict ahead of time which team will be substantially more motivated than the other. The most typical instance of this would be late in the season. The favorite has essentially locked up a conference championship, for example. 
If the favorite is playing a team at the bottom of the league standings, they would undoubtedly be favored and probably by a wide margin. However, that bottom-dweller has absolutely nothing to lose. 
They may be using a different lineup than normal, using younger, more promising players in place of some of their regulars. This could be to prepare for the following season. These young players rise up and play to the best of their ability because they want a starting job next season. 
The conference-winning opponent really has no motivation to win other than to preserve its record. The favorite will want to stay healthy since they may have a shot at a playoff berth and a bowl game. This is a case where the underdog has tremendous value.
Get sharp lines, quick payouts, and more at SportsBookieUSA!
Backing Favorites 
Just because favorites face huge college football spreads doesn't mean bettors should shy away. Bettors can also consider buying winning college football picks. 
In backing big favorites, college football bettors can use Alabama as an example. There is little doubt the Crimson Tide program is the best in college football ever since head coach Nick Saban took over. Alabama continually faces double-digit point spreads, but they consistently cover.
Take the past five seasons as an example. Alabama has finished in the top 5 in each of the last five seasons in average scoring margin. Those numbers are +18.7, +29.1, +25.8, +27.1, and +24.4. 
Over the same five seasons, Alabama is 42-32-1 ATS for a winning percentage of 56.8 percent. Sometimes, it will pay to back the favorite despite the huge college football spreads.