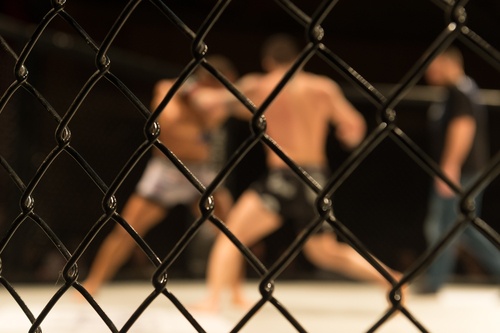 There are so many sports which offer a 'Fantasy' game and MMA is one of the newest games on the block. Through a number of betting companies, you can pick your favorite fighters and then gain points when they fight, and try to win prizes. If you are a big MMA fan, you have the clothing, the fitness gear and the subscription to your favorite events, the logical next step is to get involved with this game.
Fantasy MMA works a little differently to those fantasy leagues involving teams, but the basics are in fact pretty simple, pick your fighters using a limited amount of money, and then see how they fare. To get the most out of this game, here are some strategy tips which you could employ.
Picking Active Fighters
One of the most important things to consider when you are selecting the fighters for your roster is to ensure that you are picking fighters who are active. On the one hand you have people like Israel Adesanya and Kamaru Usman who are very active, and on the other you have fighters like McGregor and Nate Diaz who can come and go with regards to their activity. Additionally, the likes of Usman and Adesanya often win fights quickly or without injury, which means that they are more likely to get back in the octagon fast, without a medical suspension.
Heavy Hitters
Often you will be awarded more points for an earlier knockout, which would encourage many to invest in heavyweight fighters. The catch however is that these heavyweights are often more costly, because of the big punch power that they carry. This is why it may be a good idea to focus instead on knockout artists in the lighter weight classes, who can be purchased for less. For example, the likes of Khaos Williams could be a great option here, who is known to finish his opponents at great speed.
Choose Aggression
All fighters could be considered aggressive, yet there are some who place more importance on defense and counter rather than attacking. Most of the companies which offer fantasy MMA will award points for aggression and for pushing the fight, so these fights can be great for earning points.
Focus on Durability For Main Events
Big first round finishes may happen at the main event, yet they are much rarer when the fighters are under the lights. This is why focusing on fighters who are built to last is a smart strategy for those main events, giving you a greater chance to earn some points. Given that title fights are 5 rounds, if you have a durable competitor on your roster who is taking part, this is a great chance for them to make some serious points, even if they end up losing after 5 rounds.
The better thought out your plan and strategy are for this, the more likely that you will be to earn big points and compete for some of the great prizes which are on offer in this game.