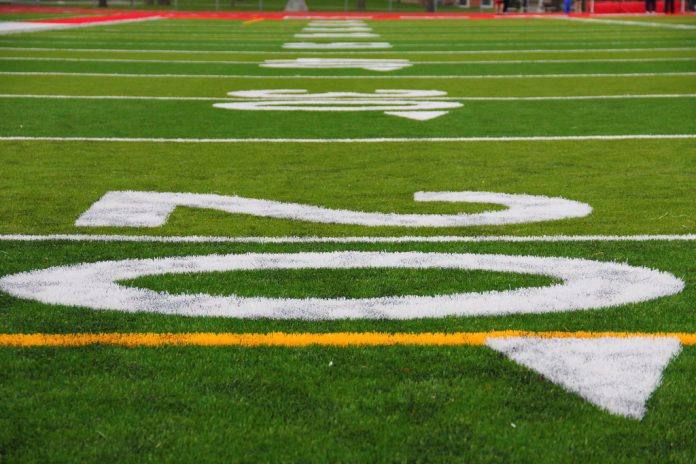 After a fairly tumultuous week of college football, the teams are right back onto the field for another round, and this time a number of teams have to feel better about having a loss. Welcome back into the title discussion Southern Cal, Oklahoma, Ohio State, Virginia Tech, and Georgia, all of whom have lost but received a nice boost from watching the likes of Penn State, Mississippi, California, and Miami all join them with a notch in the loss column.



For now, only 17 schools remain undefeated, including none in the ACC, MAC, or the ever-dangerous Sun Belt. Briefly, the breakdown:
Alabama – SEC
Auburn – SEC
Boise State – WAC
Cincinnati – Big East
Florida – SEC
Houston – C-USA
Iowa – Big Ten
Kansas – Big 12
LSU – SEC
Michigan – Big Ten
Missouri – Big 12
South Florida – Big East
Texas – Big 12
Texas A&M – Big 12
TCU – Mountain West
UCLA – Pac 10
Wisconsin – Big Ten
On that list, only Houston, TCU, Wisconsin, and Boise State could even have a shot to go undefeated and be left out of the national title game in favor of another 1-loss team. If any of the other remaining 13 teams goes undefeated, they will, barring a total shock, head to Pasadena for a chance at a championship. That said, there are a number of other schools that are rooting for everyone on that list to lose…which brings us to this week's games.
1. #22 Michigan @ Michigan State
Saturday, 12:00 p.m. (BigTen)
One team escaped Notre Dame, the other did not. One team slaughtered their "directional" Michigan opponent, the other did not. That said, the Wolverines will still have their hands full in East Lansing. It will be the first road game of the season for Michigan, and a chance to validate their early season success. The road to winning the Big Ten – and a return to national prominence – is not an easy one for Michigan, with trips to Iowa, Illinois, and Wisconsin after this to go along with the Buckeyes and Nittany Lions visiting Ann Arbor. All of that means nothing without a win this week against the in-state rival. For the Spartans, it's a chance to overcome three consecutive tough, tight losses and actually build a winning streak against the maize and blue. Will that be enough motivation to stop a suddenly in-the-hunt Michigan team?
Line: Michigan by 3.5
Pick: Michigan 37, Michigan State 31
2. #4 LSU @ #18 Georgia
Saturday, 3:30 p.m. (CBS)
Despite being ranked only at 18, the Bulldogs still control their own destiny, likely all the way to Pasadena if they win out. Their non-conference, opening week road loss to Oklahoma State will be easily overlooked if Georgia handles LSU, Tennessee, Florida, Georgia Tech, and the SEC championship game. That road starts at home this week against a good Tigers team that has played games a little too close for Les Miles' taste. Plus, add in the fact that LSU is beginning a brutal three game stretch that sees them play Georgia, Florida, and Auburn in three straight weeks. It seems weird to call it a "trap" game, but if LSU is thinking in any way at all about the Gators, they'll go down between the hedges. Here's hoping the Tigers have their sights set squarely on UGA.
Line: Georgia by 3.5
Pick: LSU 21, Georgia 17
3. Texas A&M vs Arkansas @ Arlington, TX
Saturday, 7:30 p.m. (ESPN2)
It might seem a little weird that I included this game this week, but allow me to explain. Here is a list of the three teams that Aggies have beaten to start out undefeated: New Mexico, Utah State, and UAB. Not exactly a knock-'em-dead start to the season. With Oklahoma State next week and matchups with the big two down the line, this will provide a nice measuring stick to A&M to see if they realistically have a chance to throw a monkey wrench into the Big 12 South and, perhaps, all of college football. By no means am I suggesting that they will run the table, but if by some miracle they do find themselves at 13-0 with wins over Ok State, Texas, Oklahoma, and either Missouri or Kansas in the Big 12 title game, there's no way they DON'T play for a national championship. First, they'll have to win the first game of their renewed rivalry with the Razorbacks in new Cowboys Stadium. That alone might be too much to ask.
Line: Arkansas by 1
Pick: Arkansas 42, Texas A&M 31
4. #8 Oklahoma @ #17 Miami FL
Saturday, 8:00 p.m. (ABC)
This game might not mean much to Miami – after all, their shot at a BCS at-large bid is probably gone after getting trounced by Virginia Tech, and this game won't help or hurt their chances at an ACC crown – but to the Sooners, this game is immense. With BYU getting torched by Florida State and still likely to add another loss with Utah and TCU still to come, the season-opening loss to the Cougars is looking worse for Oklahoma. If USC, Georgia, Alabama, Virginia Tech, LSU, and/or Ohio State are all 1-loss teams, the Sooners would likely end up behind all of them in the pecking order for a national championship berth, meaning they need to win and win convincingly in south Florida to help pad the resume. That doesn't even take into account whether Sam Bradford will play or not. Look for Oklahoma to follow Tech's lead by pressuring Jacory Harris, and then try to get ahead early to take the crowd out of the game. How well they do those two things will likely determine the winner here.
Line: Oklahoma by 7.5
Pick: Oklahoma 33, Miami 24
5. #7 Southern Cal @ #24 California
Saturday, 8:00 p.m. (ESPN)
Talk about a buzz-kill. First USC goes to Washington and fails to score enough to beat a team that won one game a year ago, then the next week Cal gets caught looking ahead – or SOMEthing – and is ripped apart by a suddenly revitalized Oregon club. Don't look now, but if the Bears drop this one, they'll be two full games behind the Ducks AND lose the tiebreaker. So much for crashing the BCS party. Likewise, USC still has games with the aforementioned Ducks, Notre Dame, and cross-town rival UCLA, who also just so happens to be the only team still undefeated in the entire conference. Call it the "season-on-the-line" game, because the loser here is done for the BCS race and, in all likelihood, the Pac-10 race as well. Hmm… on second thought, maybe this game isn't such a buzz-kill after all.
Line: Southern Cal by 4.5
Pick: Southern Cal 28, California 27
LAST WEEK
Straight Up: 2-3
Versus Line: 3-2
OVERALL
Straight Up: 13-7
Versus Line: 11-9