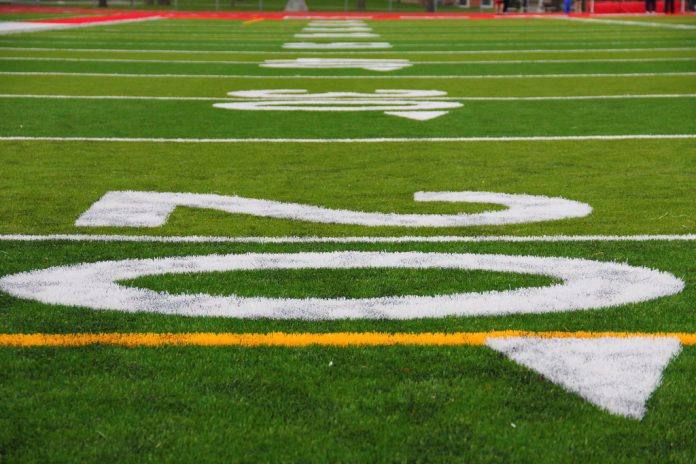 In what will be a weekly event here on the UltimateCapper.com, we're going to take a look at the top five college football games in a given week. While obviously rankings and standings will have a major impact on what games we choose to feature, it won't necessarily be five games of ranked team vs. ranked team. We'll take the five most interesting, enticing, and important games of the week after considering a number of elements. I'm also going to keep two different records – one against the spread AND an outright winner. Look for this article every Thursday on UltimateCapper.com.



The band's cued up, the coolers are packed, and here comes college football 2009.
*Note – all lines are USA Today as of Thursday at 5 p.m.
1. #16 Oregon @ #14 Boise State
Thursday 10:15 p.m. (ESPN)
Along with the Saturday primetime matchup, this could be the game with the single biggest impact on the BCS picture this week. For a couple of years now, Boise State has been a player out of the WAC, most memorably when they knocked off Oklahoma in the 2007 Fiesta Bowl. Critics have shunned the Broncos since, however, because of a weak schedule. This game is their best shot at recording an impressive victory to cement their status as a legitimate contender for an at-large berth. Oregon, meanwhile, needs to get their season off to a good start and catapult themselves into the discussion with California as a contender to knock off USC. They won't have a better shot at sending a message to the two Cali powers that they're for real than by coming away with a road victory in a pretty difficult environment. The blue "Smurf Turf" will provide the backdrop in the first game featuring two ranked teams.
Line: Boise State by 3
Pick: Boise State 31, Oregon 24
2. #13 Georgia @ #9 Oklahoma State
Saturday, 3:30 p.m. (ABC)
As if these two teams didn't already have brutal schedules, the Bulldogs and Cowboys will meet in Stillwater with a great deal on the line. Both teams are fighting to be considered the third best team in their respective conferences, but because of that, the game is perhaps not as important as it might seem. For OK St., conference matchups against Texas and Oklahoma would likely be enough to leapfrog them right back into the national championship discussion if they could earn wins in those two games. Easier said than done, to be sure, but the Longhorns come to Stillwater and all bets are off if the Cowboys and Sooners are both 10-1 entering the final weekend in Norman. Likewise, Georgia hosts LSU, plays Florida in the annual cocktail party, and visits ACC contender Georgia Tech in the season finale, and if they win the SEC East likely Alabama or a rematch with Auburn in a virtual home game in the SEC Championship Game. Anyone who doesn't think voters will put a 12-1 Georgia team who lost the season opener on the road to a good Big 12team in the National Championship game is nuts. Still, a win is always better than a loss…
Line: Oklahoma State by 4.5
Pick: Oklahoma State 20, Georgia 17



3. #20 Brigham Young vs #3 Oklahoma in Arlington, TX
Saturday, 7:00 p.m. (ESPN)
If BYU wants to steal the spotlight away from Utah and Boise State as the best non-BCS schools, this is the time to do it. The Cougars will get a crack at national runner-up Oklahoma and Heisman candidate Sam Bradford in a "neutral" site (the game is in Arlington, Texas – how neutral is that?) and a chance to really shoot up the polls. Most expect BYU to challenge Utah in the Mountain West, but from a conference point of view, the MWC will root hard for Utah if BYU can't win this game on Saturday. For the Sooners, the wound-licking is over and they will need to come prepared to play from the first snap. Texas doesn't play a ranked opponent in non-conference, and both teams discovered last year how important the BCS ranking is in the Big 12. For the Sooners, its Idaho State, Tulsa, and Miami FL as the other non-conference opponents, so this is the lone shot to impress voters before conference play begins.
Line: Oklahoma by 22.5
Pick: Oklahoma 41, Brigham Young 24
4. #5 Alabama vs #7 Virginia Tech in Atlanta, GA
Saturday, 8:00 p.m. (ABC)
Hands down the best game on the schedule, this ACC-SEC matchup could make or break the BCS chances for Virginia Tech immediately. With only three other ACC teams (Georgia Tech, Florida State, and North Carolina) in the preseason Top 25, the Hokies won't get much help from their conference slate, and a loss to Alabama would further entrench the SEC and superior to the ACC. For 'Bama, the same rule applies as it did to Oklahoma State and Georgia, except a win for VT here could allow them to run the table and steal a spot in the national championship. The Tide has a gift of a conference slate – or at least as much as there is a gift in the SEC – by missing both Georgia and Florida in the rotation and facing Tennessee in a rebuilding year. If Saban can get through four evenly spaced difficult games on the schedule (Sat vs. VT, Oct. 10 @ Miss, Nov. 7 vs LSU, and Nov. 27 @ Auburn) this team should win the SEC west. Plus let's not forget 'Bama's most recent trip to this season opening SEC-ACC title in Atlanta – a 34-10 pasting of #9 Clemson last year.
Line: Alabama by 6.5
Pick: Alabama 28, Virginia Tech 14
5. Miami FL @ #18 Florida State
Monday, 8:00 p.m. (ESPN)
As I stated in the opening, not every game on this list will be the biggest and best. This game in particular is one that in years past has had a major impact on the BCS and national championship picture, but now really only affects the ACC race. For Bowden and FSU, they want this game to ensure their path to the ACC championship game remains clear, as the other three ranked conference teams (GT, UNC, and VT) are all in Miami's division. The Seminoles will face two of those teams – Georgia Tech and North Carolina – in conference play, as well as BYU and their annual season finale against top-ranked Florida in non-conference matchups, so it's vital if this team wants to have any shot at the ACC championship and a Top 25 ranking to get this win. For Miami, their role as a conference dark horse begins with this game. Coach Randy Shannon thinks his team has a chance to make a lot of noise in the conference, but he'll find out quickly in the annual Labor Day showdown with FSU if he was right in that assessment.
Line: Florida State by 6.5
Pick: Florida State 16, Miami 13
For more Free College Football picks, click here.