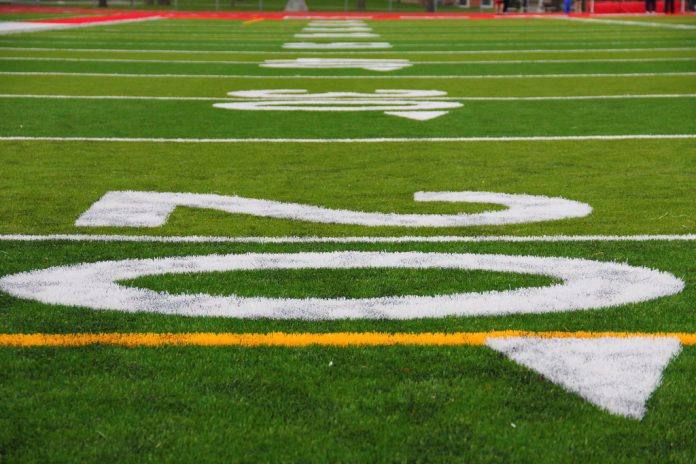 The 2009 college football season begins Thursday, and with that in mind here we go with a preview. Florida is looking to become the first team in modern history to win three outright championships in four years (Nebraska won '95 and '96 but split '98 with Michigan) while everyone else is looking to break the string. So here we go again – strap on the pads and gear up for the beauty of fall football.



Note: The breakdowns below are only for the BCS conferences. A full analysis is below.
ATLANTIC COAST
Favorite: Virginia Tech
Challenger: Georgia Tech
Dark Horse: Miami, North Carolina
Storylines: Bowden's final season at FSU (maybe); Cutcliffe tries to turn Duke around; new era begins again at BC; expectations back at VT; Carolina looking for continued success.
PICK: Virginia Tech
BIG EAST
Favorite: Cincinnati
Challenger: West Virginia
Dark Horse: Pittsburgh, South Florida
Storylines: Cincinnati dealing with big expectations; life after Pat White at WVU; USF looking to make next step; Wannstedt running out of time at Pitt; Schiano and Rutgers look to rebound; entire league fighting for respectability.
PICK: West Virginia
BIG TEN
Favorite: Ohio State
Challenger: Penn State
Dark Horse: Michigan State, Illinois
Storylines: Juice and Zook facing pivotal year for Ill; talent exists for big year at MSU; brand new stadium for Minn; Paterno's last chance; Rodriguez flailing at Mich; Wolverines vs Buckeyes.
PICK: Penn State
BIG TWELVE
Favorite: Texas/Oklahoma
Challenger: Oklahoma/Texas
Dark Horse: Kansas, Oklahoma State
Storylines: Red River Rivalry; Cowboys fighting to win in South; Red River Rivalry; Tech loses Harrell, Crabtree; Mizzou loses Daniel, Macklin; Red River Rivalry; Snyder returns to KSU; Red River Rivalry; Jayhawks posed to dominate North; Red River Rivalry.
PICK: Texas



PAC TEN
Favorite: Southern California
Challenger: California
Dark Horse: Arizona State, Oregon
Storylines: Rivalry renewed for USC-UCLA; Ducks try to meet expectations; Stoops in trouble at 'Zona; Trojans aim for Nat Champ; Can either Washington team win more than 1 game.
PICK: Southern California
SOUTHEASTERN
Favorite: Florida
Challenger: Alabama
Dark Horse: Georgia, Mississippi
Storylines: Gators looking for repeat; Saban vs Miles in West; Nutt reviving Ole Miss; Kiffin begins new era at Tennessee; SC trying to take next step; Auburn begins transition; World's Largest Cocktail Party.
PICK: Louisiana State
Overall, the play in the BCS conferences should be stellar, but there are a number of non-BCS programs to note as well. Utah, TCU, and BYU will be a fantastic three-team race in the Mountain West, while Boise State is still looking for a legitimate challenger in the WAC. Conference USA has a handful of teams that could pull some upsets, such as Southern Miss and Central Florida, and ask West Virginia how much fun it is to play East Carolina. The Mid-American has dropped significantly since Marshall left the conference and Roethlisberger graduated from Miami, and the Sun Belt is barely a DI-A league, but is at least getting closer to the level of the other four non-BCS leagues.



The SEC and Big 12 are likely the best conferences yet again, and it's likely that a 1-loss team from those conferences will receive more consideration than any non-BCS undefeated. The problem I see is that both leagues are so deep that it will be hard for any team in either conference to run the entire slate without dropping at least one game. Meanwhile USC and Ohio State will both have a shot to make a statement early on, and the winner of their Week 2 clash has a much better shot of going undefeated than any school in the SEC or Big 12. I still think the Oklahoma-Texas winner will wind up in the national championship game, but I expect the SEC to be left out this year for an undefeated USC team out of the Pac-10. Thus, based upon my picks, the BCS bowls would shake out as follows:
Rose: Penn State vs. Florida
Sugar: Louisiana State vs. Utah
Fiesta: Oklahoma vs. Boise State
Orange: Virginia Tech vs. West Virginia
Nat Champ: Southern California vs. Texas
It happened three years ago, but as good as Colt McCoy is, he hasn't proven that he's Vince Young – yet. Plus, I'd much rather have Pete Carroll on the sidelines than Mack Brown. Tebow keeps Florida earning hardware with another Heisman, but there won't be a repeat for the Gators.
Champion: Southern California
We have plenty more College Football Free Picks.