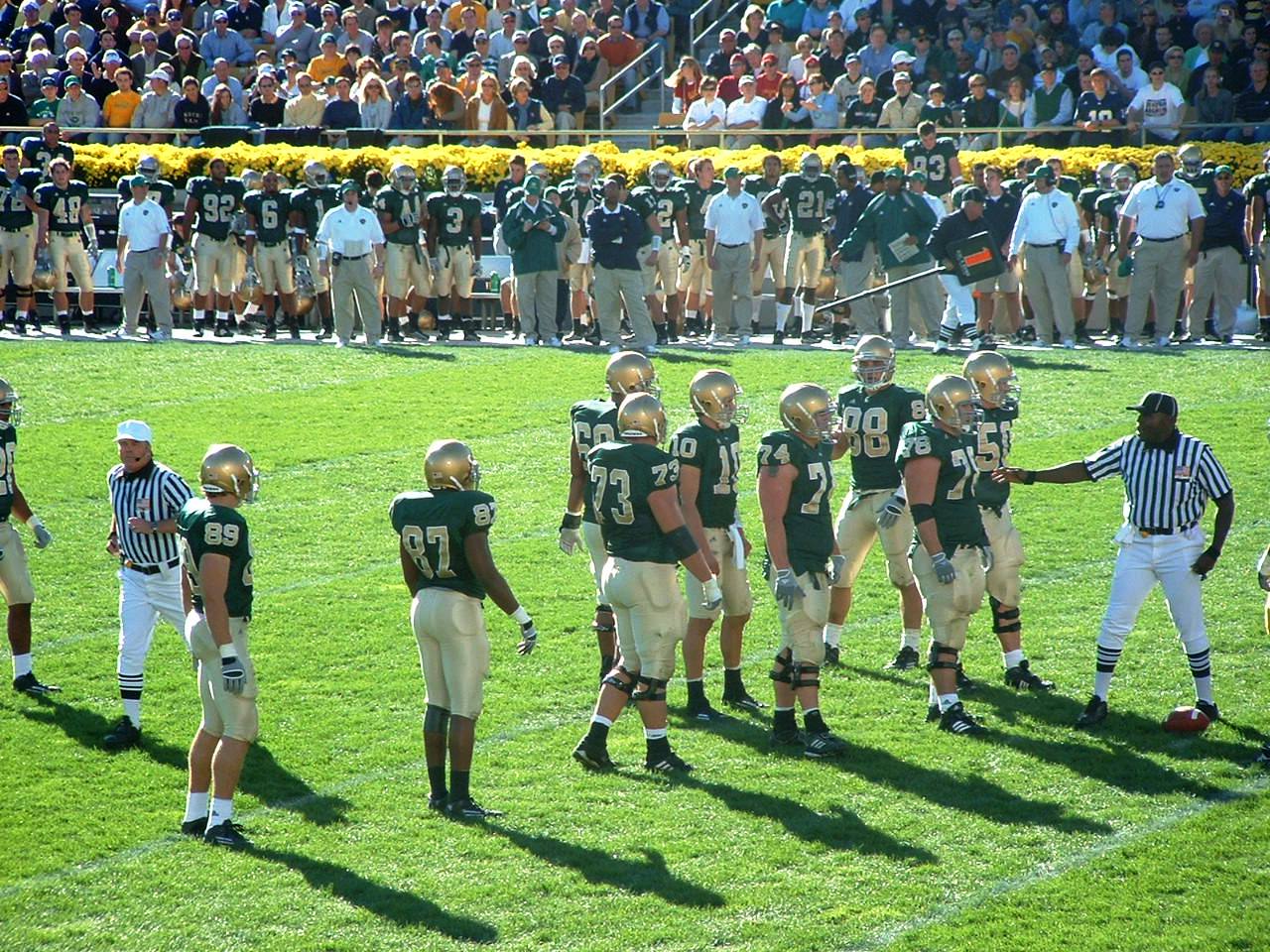 Every week, Vegas sportsbooks roll out different prop bets for the upcoming College Football season and this past weekend, they came out with the Games of the Year lines starting with the August 31st game between Tulsa and Oklahoma State. There are a handful of games each week that they think are interesting to the public. Sharp bettors jump on these line early while the public sits back and sees how the 'wise guys' move the lines. Online sportsbooks including Bovada will release these lines shortly after the sharps level them out. The following lines were released by the Golden Nugget on Thursday, June 22nd.
There are a few that stand out to me. The November 11th Michigan State at Ohio State (-24.5) game seems a little high. The Buckeyes struggled in their last few games of 2016 and the Spartans should be more improved this year. How about a revenge game on October 21st between Louisville and Florida State (-8). The Cardinals crushed the Seminoles last year and Florida State not only will be looking for revenge, but a possible spot in the Playoffs.
Open an Account at Bovada Sportsbook Now! Receive up to a $250 BONUS to bet all the Web's best NCAA football odds and props!
August 31
Tulsa at Oklahoma State -18
September 2
Maryland at Texas -19
September 9
Nebraska at Oregon -7
Pittsburgh at Penn State -17.5
TCU -1 at Arkansas
Auburn at Clemson -5.5
Oklahoma at Ohio State -7
Georgia at Notre Dame -3
Stanford at USC -9
Utah at BYU -3
Boise at Washington State -7.5
September 16
Oklahoma State -3.5 at Pittsburgh
Clemson at Louisville pk
Tennessee at Florida -9.5
Wisconsin -10 at BYU
Oregon -10.5 at Wyoming
Miami at Florida State -12
Texas at USC -12.5
Stanford -9.5 at San Diego State
September 22
Utah at Arizona pk
September 23
UCLA at Stanford -9.5
Penn State -12 at Iowa
Oklahoma -8 at Baylor
TCU at Oklahoma State -4.5
Notre Dame -4 at Michigan State
Arkansas vs. Texas A&M -6 (at Arlington)
September 29
USC -10 at Washington State
September 30
Clemson -7 at Virginia Tech
Baylor at Kansas State -3
Georgia at Tennessee -1
October 5
Louisville -3.5 at NC State
October 6
Boise at BYU -4
October 7
LSU -2.5 at Florida
Alabama -12.5 at Texas A&M
West Virginia at TCU -13.5
Kansas State at Texas -7
Michigan State at Michigan -17
Wisconsin -8 at Nebraska
October 13
Washington State -4 at California
October 14
Utah at USC -20
Oregon at Stanford -11
Arkansas at Alabama -28
Texas A&M at Florida -4
Auburn at LSU -7
Baylor at Oklahoma State -7
Oklahoma -9.5 vs. Texas (at Dallas)
TCU at Kansas State pk
Ohio State -15.5 at Nebraska
Boise at San Diego State -3.5
October 21
Wyoming at Boise -7
Louisville at Florida State -8
Tennessee at Alabama -24.5
Auburn -7 at Arkansas
West Virginia at Baylor -10
Oklahoma -9 at Kansas State
Oklahoma State at Texas -3
Oregon at UCLA -6.5
Michigan at Penn State -6.5
USC -8 at Notre Dame
October 28
Georgia Tech at Clemson -18
UCLA at Washington -14.5
Utah at Oregon -10.5
Oklahoma State -4.5 at West Virginia
Texas at Baylor -2
Penn State at Ohio State -8.5
Georgia vs Florida -1 (at Jacksonville)
November 3
UCLA at Utah pk
November 4
Oregon at Washington -13.5
Stanford -5.5 at Washington State
Ohio State -16 at Iowa
Penn State -13 at Michigan State -13
Clemson -6.5 at NC State
Virginia Tech at Miami -6
LSU at Alabama -12
Oklahoma -4 at Oklahoma State
Texas at TCU -3
November 10
Washington at Stanford -1.5
November 11
Notre Dame at Miami -6
Iowa at Wisconsin -16.5
USC -13.5 at Colorado
Michigan State at Ohio State -24.5
Georgia at Auburn -10
Arkansas at LSU -16.5
Florida -4.5 at South Carolina
Florida State at Clemson -2
West Virginia at Kansas State -9.5
TCU at Oklahoma -13
November 18
LSU -7.5 at Tennessee
Kansas State at Oklahoma State -8
Texas -6 at West Virginia
UCLA at USC -15.5
Nebraska at Penn State -17.5
Michigan at Wisconsin -3
Pittsburgh at Virginia Tech -7.5
November 24
Baylor at TCU -6
Iowa at Nebraska -3.5
November 25
Washington State at Washington -16
Ohio State -6 at Michigan
West Virginia at Oklahoma -22
Notre Dame at Stanford -9.5
Alabama -6.5 at Auburn
Florida State -4 at Florida
Georgia -2.5 at Georgia Tech
Texas A&M at LSU -12
Clemson -10 at South Carolina
December 9
Army vs. Navy -5 (at Philadelphia)
VIEW THE REST OF BOVADA'S COLLEGE FOOTBALL FUTURES