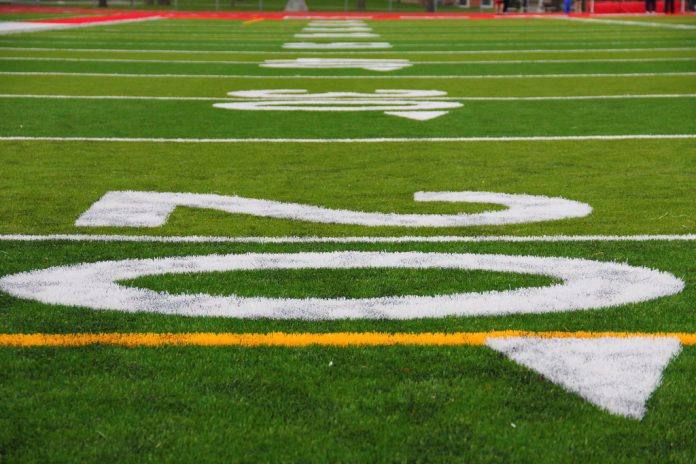 There is an art to buying points in the sports betting market.
Key Points
– Buying points can be the difference between a win and a losing bet.
– Buying points will reduce a bettor's potential payout.
Buying Points in the Sports Betting Market
If you're not as familiar with betting terminology as you should be, you might not understand buying points or selling points. While sports betting has a number of rigid rules, buying and selling points is a little more flexible.
Like learning how to calculate betting unit size, the act of buying or selling points is relatively easy for even new sports bettors. Essentially, a bettor is moving a line in his favor when buying points. The tradeoff, of course, is the reduced payout on a winning bet. 
Sportsbooks are not in the habit of handing out free money. Therefore, a bettor will pay to buy points. On the other hand, a bettor sacrifices an advantage by selling points in return for a higher payout.
Let's look at this concept in more detail.
The Foundations of Selling and Buying Points
Because it's not always simple to find a wager you feel comfortable with, online sportsbooks frequently offer additional opportunities to lure bettors into taking a risk with their money. 
One way sportsbooks do this is by allowing bettors to purchase points. This lowers the risk associated with a bet. Again, that lower risk translates into lower potential rewards. 
The act of buying a point is simple. Open your sportsbook account and you should be able to choose alternate betting lines. Choose the line you want (and its associated odds) and place the bet.  
While bettors can buy and sell points on game totals, it is more common for bettors to do so on point spreads. 
The number of points that can be bought or sold will vary among sportsbooks. It's common for most books to allow bettors to buy or sell 0.5 points to 2.0 points. 
MOST RECENT: BETTING EARLY SEASON COLLEGE BASKETBALL
When to Buy Points
The secret to successfully maximizing your betting profits is finding the right matchup. This is still true regardless if you are buying or selling points. Consider the following example.
Green Bay Packers

-3 (-105)

New York Giants

+3 (-115)
You like Green Bay, but you do think it will be close. As NFL key numbers go, you know that "3" is the most common final scoring margin in NFL games. If the final margin lands on 3, your bet is a push and you don't win.
Since you like Green Bay, you'll buy a half-point to move the spread to -2.5. You'll pay a bit of a premium (-125), but now if the Packers win by 3, your bet is a winner. The payout at -105 was $95. At -125 odds, your payout is $80. That's the trade off for buying points.
Selling Points
The idea behind selling points is the same as buying them. The exception is that you are increasing your risk and the potential reward. Selling points is riskier than buying. 
The idea of selling points makes sense if, using the same example from above, you think the Packers will win by more than three points. You believe the Packers will win by at least six points. Knowing those key numbers you know that 6 and 7 are common NFL scoring margins.
You decide to sell two points and take the Packers -5. For taking the additional risk, the sportsbook offers odds of +126. When the Packers win by a touchdown, your $100 bet pays out $226 (your $100 stake plus winnings of $126).
Buying & Selling in Different Sports
Football is by far the most accommodating when it comes to adjusting lines, but this is not true of all sports. Explaining football line movements allows bettors to find the right times to buy and sell points.
When betting on basketball, you can buy or sell points. However, because NBA scoring is different from football, it might not be as advantageous. Scoring in basketball, of course, is achieved by hitting a free-throw (one point), a field goal (two points), and a field goal from behind the three-point line (three points). 
Football scoring is different where the lowest multiple is three. Buying a half-point can make a much bigger difference in football than in basketball. 
Due to low scoring totals in baseball and hockey, there isn't a whole lot of opportunity for buying and selling points. The run line in baseball and the puck line in hockey are always set to 1.5. Most often, there is no value in moving the line either way.
Buying Points & Alternate Lines
Football is the sport with the most use of alternate lines. Alternate lines and buying points are pretty much the same. At sportsbooks, the process of buying points is different from selecting an alternate line.
Buying or selling a point is a two-step task. At most sportsbooks, bettors can choose an alternate line as a one-step process. In the end, both are the same. Whether you choose an alternate line or buy/sell points, you are changing the odds associated with your bet. 
When you buy points, you decrease your risk and your potential reward. When you choose -1.5 instead of -5.5, you will also decrease your potential reward. 
The Final Word
Overall, buying and selling points are among sports betting's most simple concepts. Buying points merely gives your wager a tiny bit more insurance. 
If you need more help, you might think about buying sports picks. Finding the right sports handicapper is a process, but it can help you make better betting decisions – like if you should buy points or not.
The basic betting rules are still in effect: the higher the risk, the higher the potential reward and the lower the risk, the lower the potential reward.