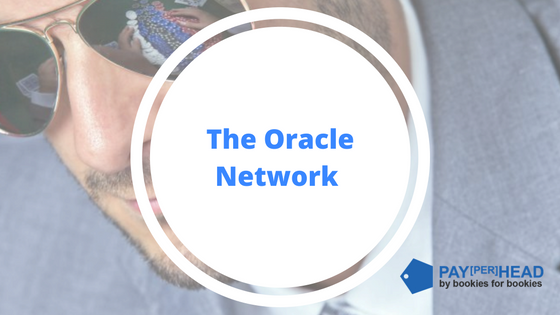 PayPerHead.com provides online bookies with an entire network devoted to teaching their agents how to improve their pay per head profits.
The Oracle Network is an exclusive resource filled with tutorials and inside information that shows you how to leverage your bookie software to make more money.
Never seen The Oracle Network before?
Continue reading for all the details on what you're missing out on.
Want full access to The Oracle Network? With a 7 day free trial at PayPerHead.com, you'll have all you need to grow your pay per head business. Learn more here.
What is The Oracle Network?
This network was created for one purpose – to help online bookies make more money.
Unless your pay per head business is a hobby, you're looking to grow. More players in your book means more profits in your pocket, but in order to gain new players you're going to need to become a master agent.
The Oracle Network provides knowledge from the team at PayPerHead.com, who have been in the business since 1997. This means you'll get full access to almost two decades of knowledge, mistakes to avoid, and success stories:
Insights and New Developments
Updates on new technology and features for pay per head platforms
Changes or trending news in the sports betting industry
The most in-demand features players are asking for and how to sell them to your book
New strategies for book management and finding new players
Online Bookie Tutorials:
How to use layoff features for risk management
Tips for leveraging multiple payment methods, including Bitcoin
How to use mass edit features for efficient player management
Step-by-Step guides on how to use all of your pay per head features to increase your profits
Detailed tactics for each capitalizing on major sporting events
Stop looking everywhere for strategies and new ideas to grow, PayPerHead.com has it all for one you in one convenient location. Check out The Oracle Network and other advanced online bookie features today.
How Do You Get Access to the Oracle Network?
Select your PayPerHead.com package and become an agent.
Let PayPerHead.com's team transfer or set up your book in less than 72 hours.
Go to The Oracle Network through your AllAgentReports dashboard for your unlimited access to valuable strategies and tactics.
Learn more about the premium PayPerHead software experience here.