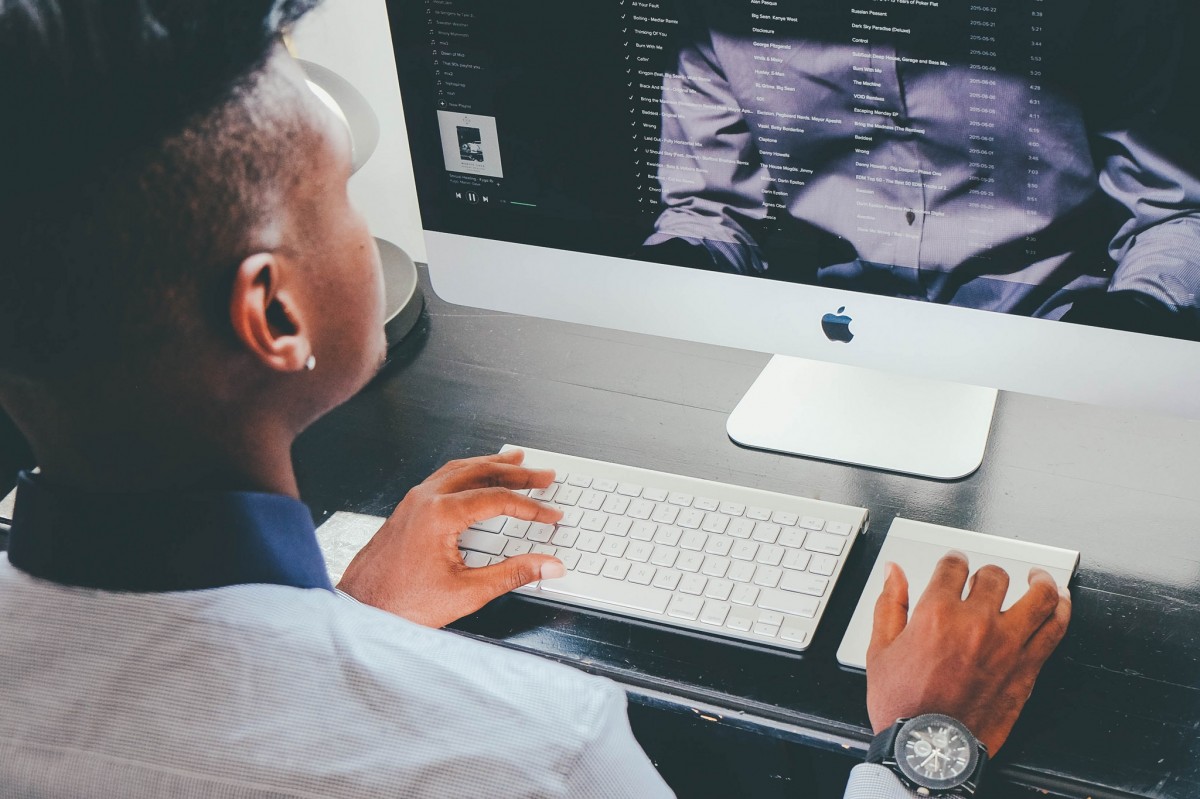 The job of a typical sportswriter spans from giving reports about sporting events, players, score lines, players' statistics, and a host of other duties assigned to them in their field.  Oftentimes, sportswriters also delve into writing press releases and a lot more sports publications that attract sports enthusiasts to sports events.
Do you have a passion for writing and sports? And perhaps, a piece of relatively good knowledge about the happenings in the world of sports?  The good news is that you can have fun with your passion and also earn from it.  In the world of sports today, there are sports writing jobs that are high in demand, and you could want to consider one of them.
According to Lauren Bradshaw, an expert academic writer at Customwritings.com, sports writing jobs give you an opportunity to be a well-paid essay writer. However, you should remember that you need to know your onions as regards being up-to-date with sports trends and the latest. In essence, you need to really know what you are talking about.  Below, you may want to check out the high-demand sports writing jobs for beginners. Moreso, the one that suits your experiences and capabilities.
Here is a List of 10 Sports Writing Jobs for Beginners
There is a wide range of sports writing jobs for writers whether you are a beginner or an experienced writer. We will be considering some of them and if per adventure, you develop an interest in one or two of the sports writing jobs, it's high time you do your own due diligence to research more about them.
Sports copy editor
As a beginner, being a sports copy editor requires you to be at your best when it comes to the use of English, grammatical constructions, and your ability to spot errors in sports copies at a go. One thing sports copy editors do is to work alongside organizations for proofreading and editing roles before publications are made.
Not only that, but the role also demands you to have great storytelling skills stating statistics and facts, perhaps on the personal lives of sportsmen. It is possible to find a sports copy-editing role with a number of sports organizations around you.  All you've got to do is look out for advertisements from some of those companies, or you go cold-pitching.
Multimedia sports writing
If writing on sports news and covering game highlights with photography is what works for you, then, you have a place as a multimedia sports writer. You'd have to cover news, stories, or publications in the newspapers or on television.
As a multimedia journalist, you are required to cover sports news and celebrity gossip. Multimedia journalists oftentimes work in a team or with photographers to cover sports stories and news. In addition, journalists in this space work on both local and national-related news.
Sports betting writer
As a beginner in the sports betting world, you would need hands-on knowledge of sports betting and games predictions. Sports enthusiasts often have fantasies that they want to express via betting on live games. Moreover, as a fantasy sports and betting/ticket writer, you would have to focus a lot more on sports analysis, offering insightful analysis on trends that enable readers and sports enthusiasts to make accurate decisions on sports bets and picks.  Writers in the sports betting niche usually work for media organizations, and what they do is cover publications and news.
Online sports writer jobs
The online space is one with so many opportunities for a novice in the sporting niche to explore. Most online publications recruit beginner freelance writers, and it's a good way to start. The space requires you to have a grasp of online writing coupled with a passion for sports.
You can always apply to work with some notable sporting websites online. Do you want to write about sports news, analyze games, or pen down your own ideas? There are a number of online platforms to explore.
Sports anchor
Novices in the sports arena can find this engaging. Most times, people think this aspect of sports has to do with talking and appearing on air alone. They do not realize there is a part that has to do with writing a lot of the stories too. As a sports anchor, you need to be updated with breaking sports news in order to give the best to your audiences.
Oftentimes, before getting in front of the camera, sports anchors prepare writing first.  Furthermore, you have to interview players, coaches, fans, and a host of sports enthusiasts. Getting a role in this space should not be difficult as you can find openings from local stations.
Sports copywriter
Sports copywriters make a fortune from selling copies. Good copies sell, no doubt. To fully work in this space, you may need to put your selling and persuasive skills at top gear.  With this, you'd be able to work with companies and firms advertising sports products and services.
You would create ad copy, social media posts, email marketing campaigns, and much more.  If this interests you at all, go make some research about this niche and make it happen. You can also try cold-pitching to a couple of sports organizations.
Sports social media coordinator
Sports social media coordinators love sports and often understand how the social media space works.  As a beginner, you will get paid to write sports-related social media posts.  However, your ability to interact with other social media users would be tested. You will need to follow up and help manage your clients' pages from time to time.  Jobs like this could be gotten from job boards.  Cold-pitching to relevant companies and individuals also works best for this.
Sports tech writer
The world we live in is technologically driven and as those technological changes come about, they also affect the sports industry.  Tech sportswriters keep themselves updated on the relationship between sports and technology. They delve into how teams and stakeholders in the sports industry employ technology to stay connected with fans and sports enthusiasts.  As a beginner, you may need to arm yourself with some tech skills before delving into this space, but it is really worth it.
Sports blogger
Have you considered starting a blog if this is what you like? Sports blogging allows you to write on a number of things you love while you make substantial amounts from it. As the number of viewers and subscribers increases, you can generate income via affiliate links, ads, and other avenues to make money.
As a sports blogger, you could write articles for sports websites as a guest columnist or a permanent, full-time writer. If you don't have a blog yet, this is an alternative way to make a few bucks before the arrival of your sports blog.
Sporting events writer
This is for those that are outgoing. It is for people that love adventures and wish to explore new environments. Sports events writers also have the ability to initiate sports stories within a short period of time. Here, you have to put your critical thinking skill to good use, as getting a role wouldn't be difficult.  In this job, you'd have to be present at the venue of the sports event to have a firsthand experience of it.
Afterward, you'd have to get your articles ready for submission and publication.  This role requires you to be at peace with deadlines. If you feel you would not be able to meet deadlines, there are other sports writing jobs to explore.
Conclusion
As seen above, the sports space is quite an interesting one and beginners would be able to find their feet with time. As novices, it is normal to feel overwhelmed by the different sporting jobs highlighted but with the passage of time, you would be able to decipher where your passion eventually lies. All you've got to do is explore the possible opportunities and carve a niche.