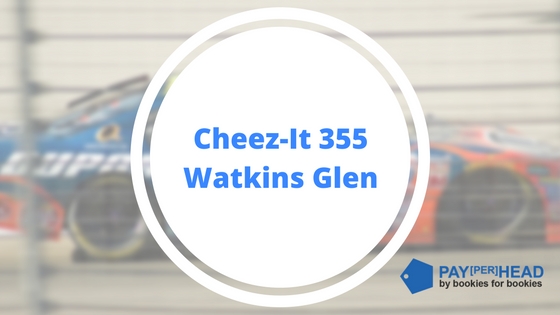 The Cheez-It 355 at Watkins Glen begins today. Qualifying races took place earlier in the week. Watkins Glen is different than other NASCAR tracks in that it's a road course. Road courses are more akin to Formula 1 courses than to traditional oval NASCAR courses. Online bookies and pay per head agents should expect their players to give the following drivers plenty of attention.
Bookies who are looking into getting ready for the 2016 NFL season should read this: PayPerHead.com is letting bookies test their premium industry-leading platform for only $3 per head. Bookies who want to know more about this 2016 NFL season deal click right here.
A.J. Allmendinger
Allmendinger won at Watkins Glen in 2014. He didn't win the pole that year, Jeff Gordon did. Allmendinger did win the pole in 2015 before finishing 24th in the actual race. He should get some attention in your book to win the pole on August 7.
Tony Stewart
Stewart finished second to Allmendinger in qualifying at Watkins Glen last year. Per head online bookies have to pay close attention to Stewart this week. He's likely to be the most bet on NASCAR driver to win the qualifying rounds before Sunday's race. The reason is because Stewart is having a NASCAR rebirth in 2016.
Kevin Harvick
Harvick has finished in the Top 10 in 3 straight races. He won the pole at the Quaker State 400 a few races ago on his way to leading 128 laps in that event. At the Cheez-It 355 last year, Harvick did well enough during qualifying to start third. Bookies should use pay per head tools in order to control the betting on Harvick.
Jeff Gordon/Dale Earnhardt Jr
It remains to be seen if Dale Jr. can finally return to the track after suffering a concussion that kept him out of racing at Indianapolis and at Pocono. Dale Jr. is a decent road course driver. He started 7th at Watkins Glen in 2015.
If Dale Jr. can't make it back, Jeff Gordon will once again sub for Dale Jr. Gordon started 5th at Watkins Glen in 2015. He still knows how to drive a race car. Gordon's chances of winning the pole could garner some attention. Online bookies will want to watch the action accordingly.
Interested in the NFL? Want to grow your profits more from the 2016 NFL season? PayPerHead.com is offering a NFL deal to kick-off the season. Bookies can test PayPerHead.com's premium industry-leading platform for as little as $3 per head. This deal is only available for a limited time only. Grab the deal here.