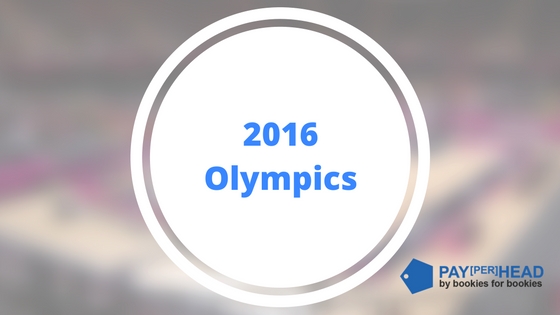 While the US Men's Olympic Basketball team is missing big names like LeBron James, Russell Westbrook and Steph Curry, they're still -1200 favorites to win gold in Rio. The team is still stacked with big names like Kevin Durant, Klay Thompson, Draymond Green… essentially the entire roster is comprised of big name NBA all-stars. It's a safe bet with the US team.
PayPerHead.com is offering a NFL 77% savings discount for online bookies to test PayPerHead.com's industry-leading premium platform for as little as $3 per head. Get the details about this NFL deal here.
What no one is talking about is the competition for the probable US champions – and well to be honest, it's because basically with the exception of Spain and France there is none. So let's talk about those two teams that the US might face in the final.
The Spaniards won last year's Euro Basket tournament, and have come second in the previous two Olympics in London and Beijing. So they're pretty used to being on the big stage come the end of major tournaments, and at -1000 odds they're no slumps. What will it take to win against the US is the biggest question for the team. They've been able to add veteran Jose Calderon, and everyday play for the Minnesota Timberwolves – Ricky Rubio. Will these additions be enough to dethrone the mighty Americans? We don't think so but stranger things have happened (Kevin Durant signed with the Warriors.)
With the same -1000 odds as the Spanish, the French are surprising favorites to meet with the US in the final. Considering they qualified last minute by winning a final qualifying game that knocked Canada out of competing in the games, it would be shocking if the French could actually pull it off and land themselves in the gold medal game. But if they're going to do it, this is the Olympics to do it. The French are starting 4 everyday NBA players: Tony Parker, Boris Diaw, Nik Batum and Joffrey Lauvergne, so they're not lacking experience. They also boast having the top EuroLeaguer in their starting five – Nando De Colo.
The Rio Olympics have come under fire for less than stellar conditions at the Athlete's Village, Zika virus concerns and Police protests right before the start of the Olympics. Can an exciting men's basketball tournament draw attention away from these issues? We think so.
The NFL season is almost here and PayPerHead.com wants to get bookies ready for NFL season with their premium industry-leading platform for as little as $3 per head. Start growing your business today with PayPerHead.com.