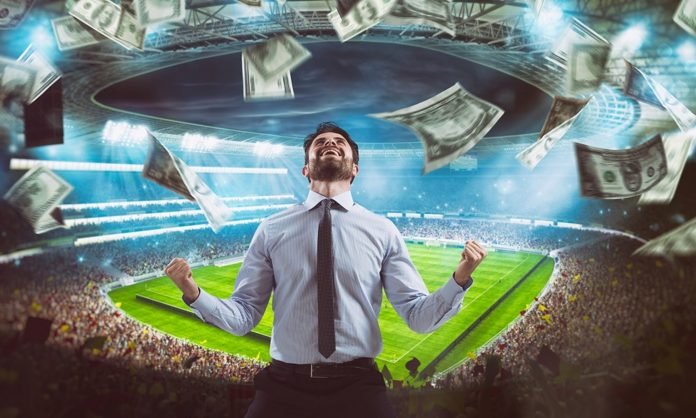 In all bets, whether they are long-term wagers, pre-game bets or in-play bets, bookmakers like those found at https://allbets.tv/es/bookmakers/ give punters the option to cash-out before a match or a game ends. And too often, bettors opt for this alternative and they cash-out in an effort to do some damage control or prevent their bankroll.
What is cash out? And when should bettors choose cashing out instead of other options like doing nothing or hedge betting?
Cash-out in simple terms is bettors' opportunity to settle their wagers prior to the conclusion of any event, whether it is a game or an entire tournament, depending on the bet.
In practice, cash-out means taking money back from a bet that is not yet settled. Therefore if you choose this option you will get something between part of your bet and almost your projected winnings. You may have some of your bet back or you may have some profit which cannot exceed the expected profits.
Let's make this more clear.
As an option in sports betting, cashing-out essentially means that you take some money back before the event is over. Now this can mean three things:
One, you might get back part of your bet if you cash-out early enough to avoid seeing a game playing out not in favor of your wager. Imagine that you have placed a bet which starts to seem risky at some point and it will most likely lead to a loss. If you choose to cash-out before the game is over and if the bad scenario has indeed played out, then what you have managed to do is prevent yourself from losing all your bet.
Two, you might get back part of your projected winnings if you cash-out early enough to have missed the opportunity to profit more from a winning bet. Consider that you have placed a bet on Benfica to win against Porto in a Primeira Liga match. As the match progresses, you see Benfica to materialize your expectations and up until the end they seem to be doing really well. But right there, before the match is over, you realize that Porto are about to rebound and you feel that your bet is at risk. You choose to cash out, taking only a part of your projected winnings. This amount, however, may be an amount really close to the expected profits. Now, what you have done is locking in profits, while also extinguishing the risk of losing everything.
Overall, cash-out gives bettors the chance to secure themselves from losing the entire bet. But there is a compromise here. Bettors will not get to win the projected profits if the bet that is cashed out turns out to be a winner in the end.
So, in what cases and to what extent is cash-out meaningful? Well, that depends entirely on you and your risk tolerance as well as how much money you're willing to lose. Sometimes it is better to get the option of cashing out, even if this means that you are getting back only a small part of your bet. When things are not going as you expected them to go, then you can always prevent yourself from the potential loss of all your bet.
On the other hand, it is also about how much risk you are willing to bear. Many bettors want to safeguard their bankroll and prevent themselves from losing big time. Just consider that a no cash-out strategy in case of a losing bet only means losing all your money wagered.
Note that there is not always an available cash-out option for all bets and not all bookmakers offer this option to their customers. If you have the cash-out offered to you, however, think strategically prior to making your decision.