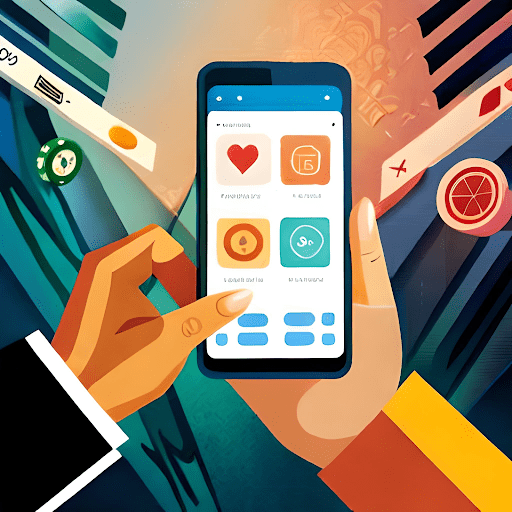 The rise of the internet has brought about a new era of gambling, and online casinos have become increasingly popular in recent years. While playing at an online casino can be a fun and convenient way to enjoy your favorite games, it's essential to understand both the advantages and disadvantages of this form of gambling. In this article, we will discuss the pros and cons of online casinos to help you make an informed decision.
Pros of Online Casinos
1. Convenience
One of the primary benefits of online casinos is the convenience they offer. Players can enjoy their favorite casino games from the comfort of their homes, without the need to travel to a land-based casino. This convenience extends to mobile devices, allowing you to play on the go, as long as you have an internet connection.
2. Game Selection
Online casinos typically have a vast selection of games, including slots, table games, and live dealer games. This variety ensures that you can find a game that suits your preferences and skill level. In addition, online casinos often add new games to their selection, keeping the gaming experience fresh and exciting.
3. Bonuses and Promotions
Online casinos are known for their generous bonuses and promotions, which can significantly enhance your gaming experience. These incentives can include welcome bonuses, free spins, and loyalty programs that reward players for their continued play.
4. Lower Costs
Playing at an online casino can be more cost-effective than visiting a land-based casino. Players save on travel expenses and can often find lower minimum bets online, making it more accessible for those with smaller budgets.
Cons of Online Casinos
1. Lack of Social Interaction
One downside to online casinos is the lack of social interaction compared to land-based casinos. While some players may prefer the solitude of online gaming, others might miss the camaraderie and atmosphere of a physical casino.
2. Potential for Addiction
The convenience and accessibility of online casinos can also be a drawback, as it may lead to excessive gambling and addiction. It's essential to set limits and play responsibly to avoid falling into unhealthy gambling habits.
3. Withdrawal Times
While online casinos offer the convenience of quick deposits, withdrawing your winnings can sometimes be a slower process. Depending on the payment method and casino policies, withdrawals can take anywhere from a few hours to several days.
4. Trustworthiness
Finding a reputable and trustworthy online casino can be challenging, as there are many options available. It's crucial to do thorough research, read reviews, and check for licensing and regulation to ensure you're playing at a safe and reliable casino.
In conclusion, online casinos provide a convenient and diverse gaming experience, but they also come with some drawbacks. It's essential to weigh the pros and cons before deciding if online gambling is the right choice for you. Make sure to play responsibly, set limits, and choose a reputable casino to ensure a safe and enjoyable gaming experience.