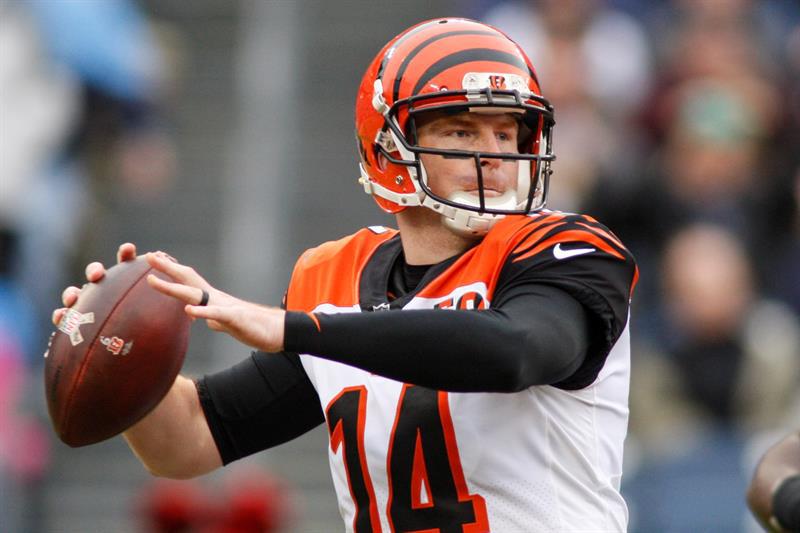 The winners just keep coming here at UltimateCapper.com, as the staff continues its hot run in the NFL. Bobby Babowski is coming off his fourth consecutive winning week with his top plays, and five of six overall after a 3-2 showing in Week 6. Bobby improved his Westgate SuperContest record to 16-12-2 and is very much alive in the season long contest. Jay Cooper maybe the hottest capper on the planet right now after posting an 8-1-1 mark with his Top 5 plays over the last two weeks. Not to be outdone, Reggie Garrett took home the overall honors last week with an 11-3-1 showing including 3-2 with his top plays. We plan on keeping it going with our Week 7 picks starting with the Thursday night game between the Broncos and Cardinals and concluding with the Giants and Falcons on Monday night. You can always view our weekly records at our Staff Selections Home Page. All of our plays will be posted by early Friday evening, so bookmark this page and check back often for your free NFL winners.
WEEK 7 PUBLIC BETTING CONSENSUS
GET OUR NFL SELECTIONS BY EMAIL EVERY WEEK!
The following 2 entries will be submitted in this week's Westgate SuperContest:
UltimateCapper.com: Bucs -3 | Lions -2.5 | Colts -7.5 | Vikings -3 | Redskins -2

Bobby Babowski: Patriots -3 | Bucs -3 | Chiefs -6 | Vikings -3 | Redskins -2
OUR TOP 5 PLAYS ARE MARKED: '$$'
Week 7
Date - Time
Westgate Line
Bobby
Babowski
Y: 45-43-5
T5: 16-12-2
Jay
Cooper
Y: 44-44-5
T5: 15-12-3
Reggie
Garrett
Y: 46-42-5
T5: 13-16-1
Denver
@ Arizona
10/18 - 8:20
Broncos -1.5

-1.5

-1.5



-1.5 $$

Tennessee
@ LA Chargers
10/21 - 9:30
Chargers -6.5

-6.5

-6.5



-6.5 $$

New England
@ Chicago
10/21 - 1:00
Patriots -3



-3 $$


-3

+3
Cleveland
@ Tampa Bay
10/21 - 1:00
Bucs -3



-3 $$




-3 $$


-3
Detroit
@ Miami
10/21 - 1:00
Lions -2.5

-2.5

-2.5

-2.5
Carolina
@ Philadelphia
10/21 - 1:00
Eagles -4.5

-4.5

+4.5



+4.5 $$

Buffalo
@ Indianapolis
10/21 - 1:00
Colts -7.5

-7.5



-7.5 $$


-7.5
Minnesota
@ NY Jets
10/21 - 1:00
Vikings -3



-3 $$




-3 $$


-3
Houston
@ Jacksonville
10/21 - 1:00
Jaguars -5

+5

+5



+5 $$

New Orleans
@ Baltimore
10/21 - 4:05
Ravens -2.5

+2.5



+2.5 $$


+2.5
Dallas
@ Washington
10/21 - 4:25
Redskins -2



-2 $$




-2 $$




-2 $$

LA Rams
@ San Francisco
10/21 - 4:25
Rams -9.5

+9.5

-9.5

-9.5
Cincinnati
@ Kansas City
10/21 - 8:20
Chiefs -6



-6 $$


-6

+6
NY Giants
@ Atlanta
10/22 - 8:15
Falcons -5.5

+5.5

-5.5

-5.5
https://youtu.be/nwqt4pfynFI