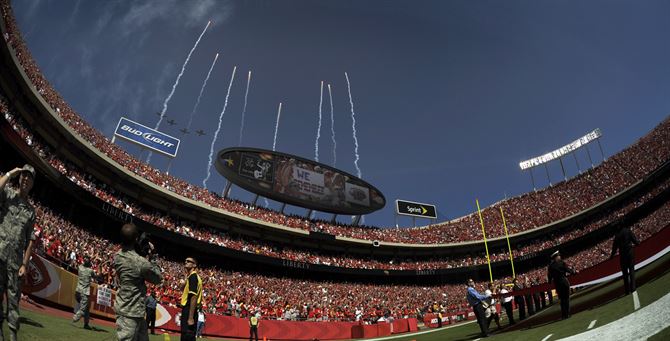 We have arrived at Week 3 of the NFL season and our staff of Bobby Babowski, Jay Cooper, and Reggie Garrett all went 2-3 last week, so we still have a tie at the top of the standings. Bobby and Jay are knotted with 5-5 records with their top plays through two weeks and we're starting to get a good feel heading into Week 3. There are lots of quarterback changes/injuries around the league that has drastically changed betting odds on a lot of games. We actually have two spreads this week over 20 points, as the Jets and Dolphins are huge underdogs. We did have a winning 3-2 mark in the Westgate SuperContest to bring our record to 6-4 through two weeks in that exciting event. You can always view our weekly records at our Staff Selections Home Page. All of our plays will be posted by Friday evening, so bookmark this page and check back often for your free NFL winners.
WEEK 3 LIVE ODDS & PUBLIC BETTING CONSENSUS
GET OUR NFL SELECTIONS BY EMAIL EVERY WEEK!
The following entry will be submitted in this week's Westgate SuperContest:
UltimateCapper.com (6-4): Eagles -6 | Chiefs -6.5 | Colts -1.5 | Vikings -8.5 | Redskins +4
OUR TOP 5 PLAYS ARE MARKED: '$$'
Week 3
Date - Time
Westgate Line
Bobby
Babowski
Y: 18-14-0
T5: 5-5-0
Jay
Cooper
Y: 9-23-0
T5: 5-5-0
Reggie
Garrett
Y: 16-16-0
T5: 3-7-0
Tennessee
@ Jacksonville
9/19 - 8:20
Titans -1.5

+1.5

-1.5



+1.5 $$

Denver
@ Green Bay
9/22 - 1:00
Packers -7.5

+7.5

+7.5

-7.5
Detroit
@ Philadelphia
9/22 - 1:00
Eagles -6



-6 $$


-6

-6
Baltimore
@ Kansas City
9/22 - 1:00
Chiefs -6.5



-6.5 $$




-6.5 $$




-6.5 $$

Cincinnati
@ Buffalo
9/22 - 1:00
Bills -6

+6

-6

+6
Atlanta
@ Indianapolis
9/22 - 1:00
Colts -1.5



-1.5 $$




-1.5 $$


-1.5
Oakland
@ Minnesota
9/22 - 1:00
Vikings -8.5



-8.5 $$


+8.5

+8.5
NY Jets
@ New England
9/22 - 1:00
Patriots -22.5

+22.5

+22.5



+22.5 $$

Miami
@ Dallas
9/22 - 1:00
Cowboys -21.5

+21.5

+21.5

+21.5
NY Giants
@ Tampa Bay
9/22 - 4:05
Bucs -6.5

+6.5



+6.5 $$


+6.5
Carolina
@ Arizona
9/22 - 4:05
Cardinals -3

-3

-3



-3 $$

New Orleans
@ Seattle
9/22 - 4:25
Seahawks -4

+4

+4

-4
Houston
@ LA Chargers
9/22 - 4:25
Chargers -3

+3



+3 $$


+3
Pittsburgh
@ San Francisco
9/22 - 4:25
49ers -6.5

+6.5

+6.5

-6.5
LA Rams
@ Cleveland
9/22 - 8:20
Rams -3

+3



+3 $$


+3
Chicago
@ Washington
9/23 - 8:15 ET
Bears -4



+4 $$


+4



+4 $$