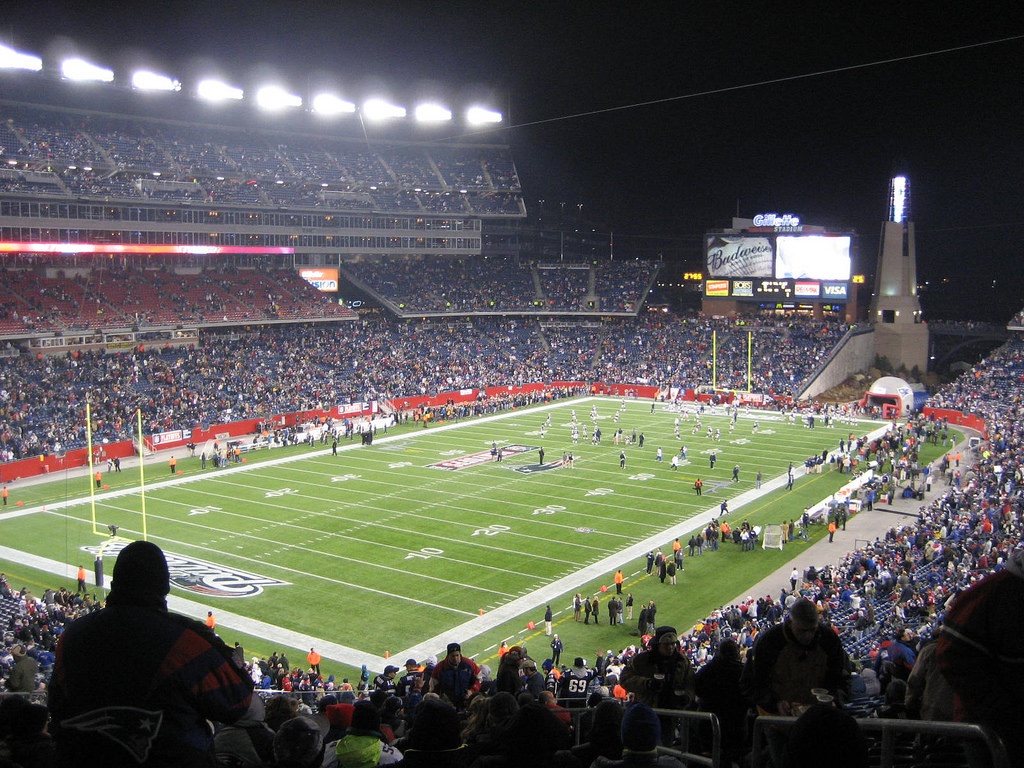 We're down to the final week of the NFL regular season and the battle for top handicapper is coming down to the wire between Bobby Babowski and Reggie Garrett. Only one game separate the two with Reggie holding a slim lead at 40-38-2. The final week is always the toughest with teams playing for everything or nothing at all. All 16 games will take place Sunday afternoon, New Year's Eve, at either 1:00 ET or 4:25 ET. It should be an exciting race to the finish for potential playoff teams. Be sure to check our rankings this week in the Westgate SuperContest as we make our move towards the top. Good luck with your action this week! You can always view our weekly records at our Staff Selections Home Page.
WEEK 17 PUBLIC CONSENSUS REPORT
GET OUR NFL SELECTIONS BY EMAIL EVERY WEEK!
The following 2 entries have been submitted in this week's Westgate SuperContest:
UltimateCapper.com (40-36-4): Bills -2.5 | Titans -3 | Browns +11 | Eagles +3 | Raiders +7.5

NSMonitor.com (38-39-3): Bengals +9.5 | Titans -3 | Bills -2.5 | Giants +3 | Raiders +7.5
OUR TOP 5 PLAYS ARE LABELED '$$'
Week 17
Date - Time
Westgate Line
Bobby
Babowski
Y: 106-125-9
T5: 39-39-2
Jay
Cooper
Y: 104-127-9
T5: 34-43-3
Reggie
Garrett
Y: 121-110-9
T5: 40-38-2
Cincinnati
@ Baltimore
12/31 - 4:25
Ravens -9.5



+9.5 $$


+9.5

+9.5
Green Bay
@ Detroit
12/31 - 1:00
Lions -6.5

+6.5

+6.5



-6.5 $$

Buffalo
@ Miami
12/31 - 4:25
Bills -2.5



-2.5 $$


+2.5



-2.5 $$

Carolina
@ Atlanta
12/31 - 4:25
Falcons -3.5

-3.5



+3.5 $$


+3.5
New Orleans
@ Tampa Bay
12/31 - 4:25
Saints -7

-7



+7 $$




-7.5 $$

Jacksonville
@ Tennessee
12/25 - 4:25
Titans -3



-3 $$




-3 $$


-3
NY Jets
@ New England
12/31 - 1:00
Patriots -15.5

+15.5

-15.5

+15.5
Houston
@ Indianapolis
12/31 - 1:00
Colts -3.5

+3.5



-3.5 $$


-3.5
Cleveland
@ Pittsburgh
12/31 - 1:00
Steelers -11

+11

-11

+11
Washington
@ NY Giants
12/31 - 1:00
Redskins -3



+3 $$




+3 $$




+3.5 $$

Chicago
@ Minnesota
12/31 - 1:00
Vikings -11.5

+11.5

+11.5

+11.5
Dallas
@ Philadelphia
12/31 - 1:00
Cowboys -3

+3

+3



+3 $$

Oakland
@ LA Chargers
12/31 - 4:25
Chargers -7.5



+7.5 $$


+7.5

+7.5
Arizona
@ Seattle
12/31 - 4:25
Seahawks -9.5

-9.5

-9.5

-9.5
Kansas City
@ Denver
12/31 - 4:25
Broncos -3.5

-3.5

-3.5

+3.5
San Francisco
@ LA Rams
12/31 - 4:25
49ers -3

+3

-3

-3
[ad id='59672′]