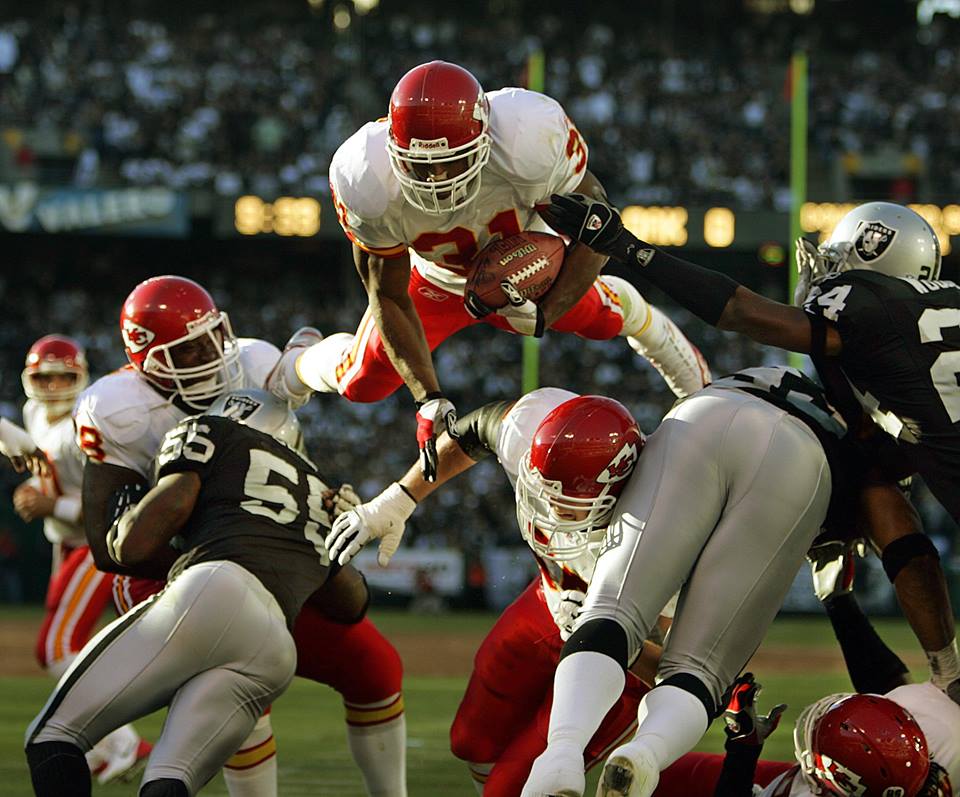 We are now past the midpoint of the 2017 NFL season, and Reggie Garrett continues to lead all UltimateCapper Football Handicappers with an impressive 25-20 mark with his top plays. Bobby and Jay are lagging behind, but can make this a three-man race with one 5-0 week. Reggie is also part of our team picking games in this year's Westgate SuperContest, and he's keeping us in it with his expert picks. We are just a few points out of the money with our 'ULTIMATECAPPER.COM' entry, and we plan on cashing in after Week 17. This week's action starts with an NFC West matchup between two struggling teams in Seattle and Arizona, and ends with a Monday Night matchup that could get ugly – Miami at Carolina. Be sure to check our rankings this week in the Westgate SuperContest as we make our move towards the top. Good luck with your action this week! You can always view our weekly records at our Staff Selections Home Page.
WEEK 10 PUBLIC CONSENSUS REPORT
GET OUR NFL SELECTIONS BY EMAIL EVERY WEEK!
The following 2 entries have been submitted in this week's Westgate SuperContest:
UltimateCapper.com (23-20-2): Redskins +1 | Titans -4.5 | Bills +3 | Chargers +3.5 | Falcons -3

NSMonitor.com (19-24-2): Redskins +1 | Packers +5.5 | Chargers +3.5 | Bills +3 | Giants -2.5
OUR TOP 5 PLAYS ARE LABELED '$$'
Week 10
Date - Time
Westgate Line
Bobby
Babowski
Y: 57-71-4
T5: 20-24-1
Jay
Cooper
Y: 60-68-4
T5: 18-25-2
Reggie
Garrett
Y: 68-60-4
T5: 25-20-0
Seattle
@ Arizona
11/9 - 8:25
Seahawks -6

-6

-6



-6 $$

Minnesota
@ Washington
11/12 - 1:00
Vikings -1.5



+1 $$


+1

+1
Green Bay
@ Chicago
11/12 - 1:00
Bears -3



+5.5 $$


-5.5



+5.5 $$

Pittsburgh
@ Indianapolis
11/12 - 1:00
Steelers -10

-10

-10

+10
LA Chargers
@ Jacksonville
11/12 - 1:00
Jaguars -4



+3.5 $$




+3.5 $$


+3.5
NY Jets
@ Tampa Bay
11/12 - 1:00
OFF

+2.5

-2.5



+2.5 $$

Cincinnati
@ Tennessee
11/12 - 1:00
Titans -5

-4.5



-4.5 $$


-4.5
New Orleans
@ Buffalo
11/12 - 1:00
Saints -2.5



+3 $$




+3 $$


+3
Cleveland
@ Detroit
11/12 - 1:00
Lions -10

-12

-12

+12
Houston
@ LA Rams
11/12 - 4:05
Rams -11.5

+12

+12

-12
Dallas
@ Atlanta
11/12 - 4:25
Falcons -3

-3



-3 $$


-3
NY Giants
@ San Francisco
11/12 - 4:25
Giants -1



-2.5 $$


+2.5



-2.5 $$

New England
@ Denver
11/12 - 8:30
Patriots -7.5

+7.5

+7.5



+7.5 $$

Miami
@ Carolina
11/13 - 8:30
Panthers -9

-9



-9 $$


-9
[ad id='59672′]