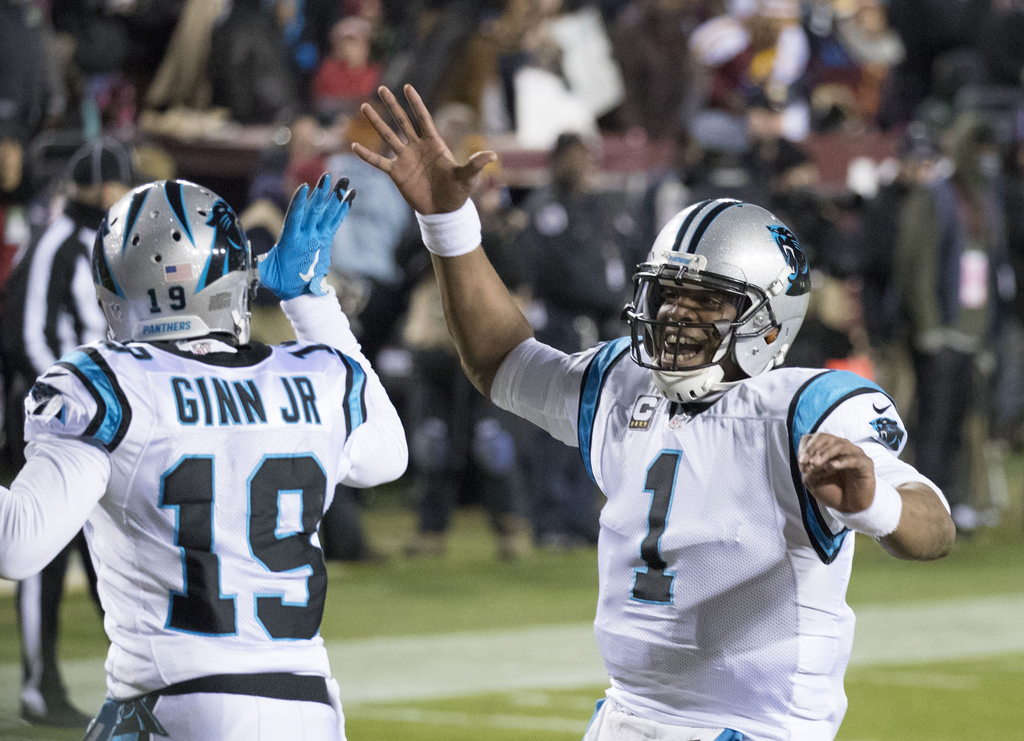 After a long offseason and four weeks of exhibition games, Week 1 of the regular season is finally here. We are back once again with our weekly staff selections for every game this NFL season. Bobby Babowski, Jay Cooper, and Reggie Garrett compete against one another all season long to see who the top handicapper is. The week kicks off with the defending Super Bowl champion Philadelphia Eagles hosting the Atlanta Falcons on Thursday night, and concludes with two Monday Night Football games. We are also entered into the Westgate SuperContest this year with two entries. We plan on cashing at least one of our entries this season, and possibly take home the top prize. You can always view our weekly records at our Staff Selections Home Page.
WEEK 1 PUBLIC BETTING CONSENSUS
GET OUR NFL SELECTIONS BY EMAIL EVERY WEEK!
The following 2 entries will be submitted in this week's Westgate SuperContest:
UltimateCapper.com: Ravens -7.5 | Giants +3 | Chiefs +3.5 | Broncos -3 | Panthers -3

Bobby Babowski: Vikings -6.5 | Giants +3 | Patriots -6.5 | Broncos -3 | Panthers -3
OUR TOP 5 PLAYS ARE MARKED: '$$'
Week 1
Date - Time
Westgate Line
Bobby
Babowski
Y: 0-0-0
T5: 0-0-0
Jay
Cooper
Y: 0-0-0
T5: 0-0-0
Reggie
Garrett
Y: 0-0-0
T5: 0-0-0
Atlanta
@ Philadelphia
9/6 - 8:20
Eagles PK

PK

PK



PK $$

Pittsburgh
@ Cleveland
9/9 - 1:00
Steelers -3.5

-3.5

-3.5



-3.5 $$

San Francisco
@ Minnesota
9/9 - 1:00
Vikings -6.5



-6.5 $$


-6.5

-6.5
Cincinnati
@ Indianapolis
9/9 - 1:00
Colts -3

+3

+3

+3
Buffalo
@ Baltimore
9/9 - 1:00
Ravens -7.5

-7.5



-7.5 $$


-7.5
Jacksonville
@ NY Giants
9/9 - 1:00
Jaguars -3



+3 $$


+3

+3
Tampa Bay
@ New Orleans
9/9 - 1:00
Saints -9.5

+9.5

-9.5

+9.5
Houston
@ New England
9/9 - 1:00
Patriots -6.5



-6.5 $$


+6.5



+6.5 $$

Tennessee
@ Miami
9/9 - 1:00
Titans -1.5

+1.5

-1.5



-1.5 $$

Kansas City
@ LA Chargers
9/9 - 4:05
Chargers -3.5

+3.5



+3.5 $$


+3.5
Seattle
@ Denver
9/9 - 4:25
Broncos -3



-3 $$




-3 $$


-3
Dallas
@ Carolina
9/9 - 4:25
Panthers -3



-3 $$




-3 $$


-3
Washington
@ Arizona
9/9 - 4:25
Cardinals -1

+1



+1 $$


+1
Chicago
@ Green Bay
9/9 - 8:20
Packers -7.5

-7.5

+7.5

-7.5
NY Jets
@ Detroit
9/10 - 7:10
Lions -6.5

-6.5

-6.5



-6.5 $$

LA Rams
@ Oakland
9/10 - 10:20
Rams -4

+4

+4

-4
https://youtu.be/I4-Wq-2TPlY