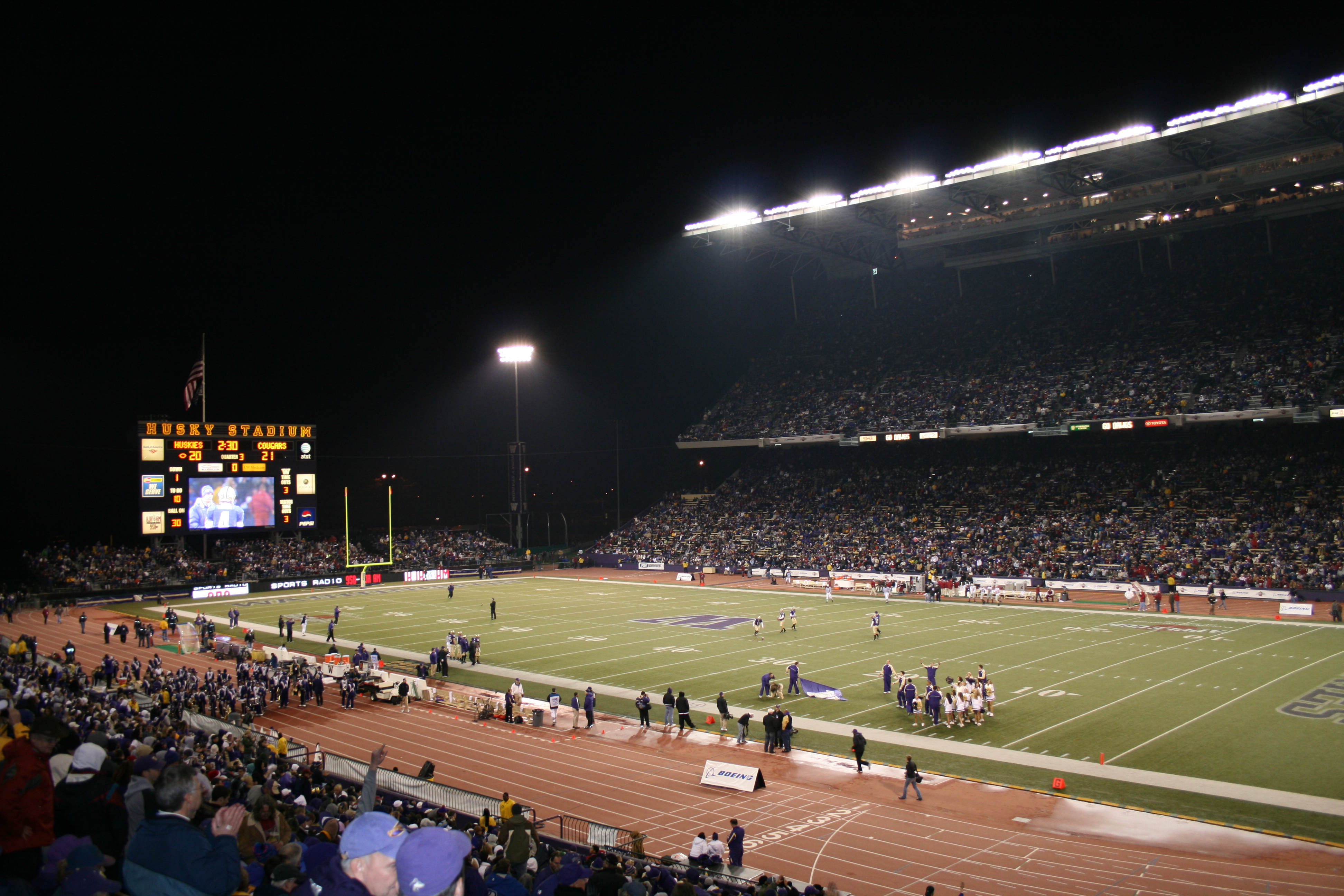 If the Pac 12 Conference is going to make some noise in the College Football Playoffs then they are going to need Utah to continue to win. Utah is ranked inside of the top-10, but they are facing a tough matchup in week 10. The Utes will be in Washington for a huge matchup with the Huskies on Saturday afternoon. Washington is in the middle of the pack in the North division, and Utah is near the top in the South.
Utah brings a 7-1 record into this matchup, but they have suffered a loss in conference play. The Utes suffered a 30-23 loss to the USC Trojans earlier this season, but have rattled off four straight wins since that loss. Washington has lost two of their last three games, and are reeling a bit heading into this matchup. The Huskies were the Pac 12 Champions a season ago, but they have struggled with several new players in the lineup in 2019. Utah is a -2.5 point favorite over Washington in this game.
Running and Defense Powering Utah Run
College football has turned into a quarterback competition for the most part, but that isn't the way that Utah has been winning games. The Utes run the ball more often than most teams in college football, and then they let their defense go to work. Utah is allowing just 10.3 points per game this season, and have given up just 10 total points in their previous three games. The Utes have just 16 total sacks on the season, but their defensive line has been stopping opposing runners at an impressive clip.
Even though the defense has gotten much of the credit for Utah's impressive season, their offense has been getting the job done as well. The Utes are averaging 219.4 rushing yards per game, and they have a dual threat quarterback who has made some huge play. Running back Zack Moss is leading the team with 728 rushing yards this season, and quarterback Tyler Huntley has pitched in with 229. Huntley has also thrown 10 touchdowns to just one interception this season.
Washington Huskies Can Score Some Points
Washington was one of the best defensive teams in the country a season ago, but they have been winning games with their offense this season. The Huskies are averaging close to 36 points per game this season, and they aren't afraid to throw it. Quarterback Jacob Eason has completed nearly 68 percent of his pass attempts this season, and has thrown for over 1,900 yards. Utah features a terrific defense, but Washington will try to throw the ball right through it.
The Huskies might not have the same defense that they had a season ago, but they have still been solid on that side of the ball. Washington is giving up less than 22 points per game, and they should be able to keep Utah to a low score in this game. The Huskies have eight interceptions and have forced seven fumbles, and their defense should be able to create some havoc in this game.
Utah Pulls Out Impressive Road Victory
This should be one of the best games of the weekend around college football. The Pac 12 Conference has been wildly unpredictable all season long, and that has led to some terrific finishes. Utah is going to try to win this game with their impressive defense, while Washington will try to spread them out and win on offense. Winning on the road in college football is never an easy task, but Utah is going to get a huge road win in this game. Bet the Utah Utes -2.5 over the Washington Huskies in this week 10 matchup at our favorite pay per head site A1PPH.com
Learn more about PayPerHead: