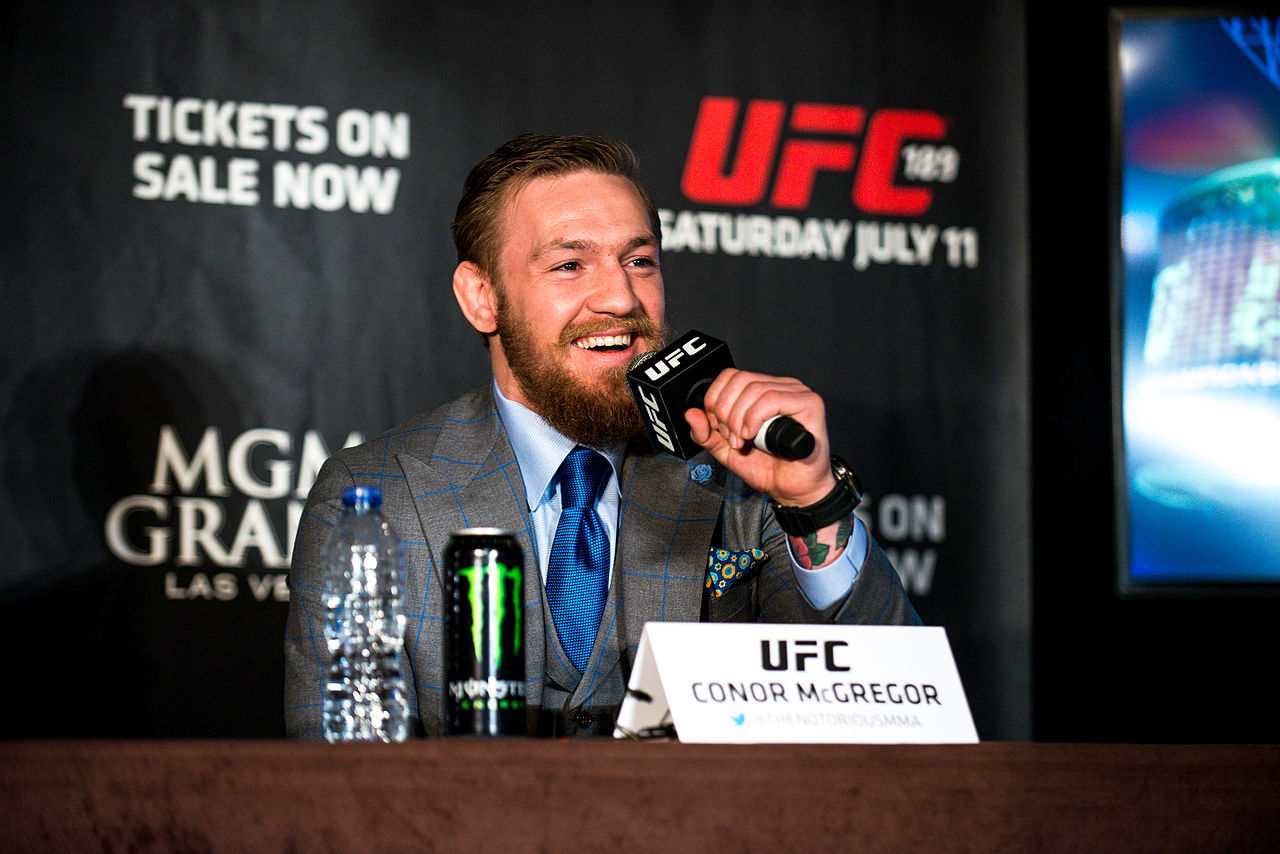 We are less than three weeks away from the most anticipated 'boxing' match ever when UFC Champion Conor McGregor meets undefeated welterweight boxing champ Floyd Mayweather. The most recent reports, courtesy of ESPN, show that 93% of all tickets and 76% of the total money being wagered at the Westgate in Las Vegas are for McGregor. The UFC star's odds have changed drastically since opening at approximately 11-1, now hovering between 4-1 and 5-1.
WIN A RINGSIDE SEAT TO SEE MAYWEATHER VS MCGREGOR
Kevin Bradley, the manager at Bovada's sportsbook, admitted his company stands to lose a fortune if Mayweather goes down. He also speculated that this event is on pace to be more bet on than the Super Bowl. In a recent Yahoo interview, Bradley had this to say: "We knew this fight would be big, potentially even bigger than the Super Bowl, but now we are almost certain it will be. The recent trash talking and promotional tour is only encouraging bets and at this rate we cannot even imagine how much we will take on it. One thing is for sure though, we will need Mayweather huge. A McGregor early round KO as he promised would be a potential disaster and is partly a reason we are giving a great price on Mayweather at the moment."
Mayweather is down to a -550 favorite while McGregor is a +375 underdog. Most would agree that McGregor's only real shot to beat Mayweather is via knockout. He guaranteed he would win the fight within four rounds, and that prop currently pays out at +600. The same prop for Mayweather pays +400, although his victory by KO, TKO or DQ is the most favorable method of victory for either fighter at -140.
Refer a friend to Bovada between August 4th-20th and when they make a deposit into their account, you'll both be in the running to win an all expenses paid trip to Vegas to watch this historic fight at the brand new T-Mobile Arena.
LATEST MAYWEATHER VS MCGREGOR ODDS