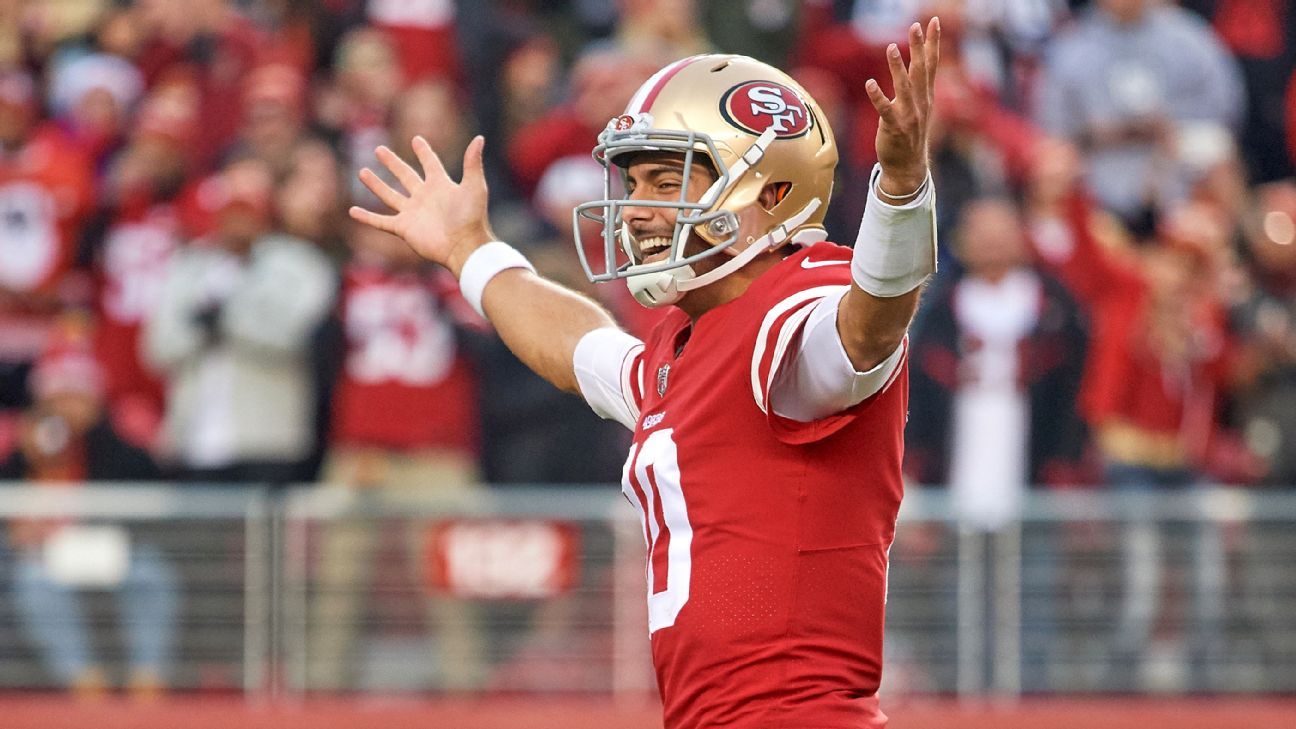 Anytime that the NFL season comes to an end, speculation about new transfers will start again. Many bookmakers who offer NFL options for betting also have markets for transfer moves. If you are on the lookout for good betting sites or online casinos that offer betting, there are countless options available. The Casino Gorilla helps you find the best online casinos and betting sites on the market.
Some transfers have already been made while others could be made in the coming weeks or months. Nor should we forget free agency, much less the 2021 draft of the National Football League, which this year presents great prospects.
We review the most important NFL rumors and transfers you can bet on.
Transfer rumors in the NFL 2021
The four most sought-after quarterbacks in free agency: Mitchell Trubisky, Cam Newton, Jameis Winston and Ryan Fitzpatrick already have a team for the 2021 season.
For their part, Andy Dalton, Jacoby Brissett, Tyrod Taylor, Joe Flacco, Brian Hoyer and Kyle Allen are located one notch lower, although they have already found a team in free agency. Except for Hoyer.
Others like Deshaun Watson, Nick Foles, Gardner Minshew, Derek Carr, Jimmy Garoppolo, Sam Darnold, Teddy Bridgewater, Russell Wilson and Marcus Mariota may be traded to a new franchise in the coming weeks.
Carolina Panthers, Chicago Bears and Houston Texans are interested in Jimmy Garoppoolo.
For their part, Deshaun Watson (Houston Texans) and Russell Wilson (Seattle Seahawks) have already requested a transfer to their respective teams. It remains to be seen how flexible the management of both franchises will be to transfer their star quarterbacks.
Watch out for Aaron Rogers who could be traded in the coming days due to the legendary quarterback's discontent with his current team, Green Bay Packers. By the way, Green Bay Packers officially have Randall Cobb back, after announcing a trade with the Houston Texans.
Other Positions
Kenny Golladay (Detroit Lions), Allen Robinson (Chicago Bears), Chris Godwin (Tampa Bay Buccaneers) and Juju Smith Schuster (Pittsburgh Steelers) are the receivers who attract the most interest in free agency. But there is nothing left of this group. They all signed contracts.
The Seattle Seahawks added depth at one of the positions they cared most about, acquiring cornerback Sidney Jones IV from the Jacksonville Jaguars for a future draft pick.
Free agency also includes interesting names on defense: Melvin Ingram III, Yannick Ngakoue, Richard Sherman and Jadeveon Clowney, to name just a few.
Free agent signatures and confirmed contract extensions
Some teams have announced player signings.
The first and most important so far is the hiring of quarterback Dak Prescott who secured his stay with the Dallas Cowboys after signing a four-year, $ 160 million contract.
Watch out for Darius Leonard, who became the league's highest-paid linebacker by signing for five for $ 99.22 million with the Indianapolis Colts. 52 of those millions are guaranteed.
Not to mention Buffalo Bills and quarterback Josh Allen who agreed to a six-year contract extension worth $ 258 million, of which $ 150 million is guaranteed.
For their part, the New England Patriots had secured the permanence of quarterback Cam Newton for the 2021 season for $ 14 million, but before the start of the season they released him to give rookie Mac Jones a chance after a brilliant performance in the preseason.