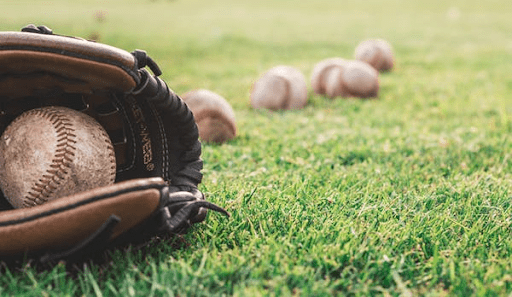 Baseball is a fun sport that, like football, has millions of fans all over the world. Daily fantasy sport (DFS) betting is big business during each major league baseball (MLB) tournament, which lasts about six months. Baseball fans can make a lot of money in DFS while actively being part of the fan base. And, while it is not always easy to get your betting formula right and smile all the way to the bank the following tips should help.
   1. Stay Calm
DFS has a philosophy, "Do not be afraid of being afraid." There are certain factors that can help you win big in major league baseball daily fantasy sports, but you must accept the fact that uncomfortable situations will inevitably arise, increasing your risk. You could have perfect setups and still not be able to hit a home run. You must understand that you are competing against a large number of other people who all want to win, and in order to win, you must defeat everyone else. Stay calm and think your decisions through to avoid making adjustments in the last seconds – decisions that you will most likely regret.
   2. Stick with Single Entries
You may be tempted to put everything on the line to win the big prizes in tournaments with more than 20,000 participants. You could have a maximum of 150 line-ups depending on how much you are willing to risk, which is extremely risky and will greatly reduce your chances of winning. Using single-entry GPPs will allow you to confidently put together your best line-ups and place a number of bets on them, which will significantly increase your chances of winning. It will be your best against their best, and the winner will take the prize because in single-entry line-ups everyone else can only enter their best line-ups once.
With their large dollar volume in single entries, the sharks cannot manipulate the tournament. You will be able to make your favorite DFS selections. This does not guarantee a win, but it does reduce your potential losses and increases your capacity to win.
   3. Know How and When to Stack
Stacking simply means using four or more players from the same team in your line-up. Stacking is very important because if the team from which you stacked performs well, your performance will follow suit. When you stack successfully in a large tournament, your points are multiplied, which can be the difference between winning and losing. Sites for DFS tools can assist you in identifying potentially quality stacks if you are unsure how to identify or create good stacks on your own. Some websites provide this information for free. Everyone else has access to the information, so be creative in your picks to gain an advantage in the tournament.

   4. Invest in Data
Spend the extra money on subscription-only tools that will help you with your drafting and research. To maximize your chances of winning in the baseball daily fantasy sports game, consider the following tools:
SaberSim

: This tool will cost you $40 per month and will provide you with strategic information on Yahoo, DraftKings, Fanduel, and DFS coverage. You will find ownership statistics and points, set up your personalized data correlation, and then use their

optimized MLB line-ups

, which allow you to create up to 20 line-ups at a time. Because you will have access to the data set that the sharks use, this line-up optimizer may benefit newcomers the most. 

Rotoballer

: This website provides a premium model. Even though there is a $30 per month subscription that provides more details, the free content can be very helpful as well. You have the option of using the free model to your benefit or subscribing for more information.

FanGraphs

: You will receive one of the FanGraphs analyses. You can use it for free, or you can pay about $20 per season to remove the ads and gain access to massive amounts of MLB data.
   5. Look Out for Opposition
If you want to convert your stacks to cash, look for opposing bets that are cheap and will most likely blow up. Look out for popular stacks that will underperform, then pair them with your opposing (contrarian) stacks. This will happen even if they have less favorable data, less favorable matchups, or are playing in a ballpark with no offensive production.
Look for injuries, hot streaks and trends, weather, late scratches, and extreme splits to find these stacks that are not heavily owned. To try to take down a GPP, combine everyone's favorite chalky stack with your contrarian stack. Clearly differentiate your line-up by including high-scoring players that no one else can match in their roster, and you will most likely climb to the top of the GPPs.
   6. Stack up Offenses
Stacking offenses will be useful in taking out a couple of offenses on your lucky nights. Though running through a large slate and selecting a spot for your best player is a great advantage to your performance and win, the quickest route to DFS success is to target and nail the favorite stacks on any chosen slate. To accomplish this, make sure you choose the right players for a victorious stack as well as your one-time bets correctly. This combination is required for properly executing offenses. Having the best players does not guarantee success, even if they represent a winning stack, but stacking is the simplest and quickest way to win points in DFS.

   7. Chose Large Entry Fee for Smaller Contest
When you invest more money in single entries, you reduce competition. The number of line-ups will be reduced, and each line-up will only have one bang at you. This is advantageous whether you are playing single or multiple entries. Spending extra money to cut down the competition takes you one step closer to hitting the jackpot if you get the correct picks, a great team, and a perfect night.
   8. Guard Your Money
It is thrilling to know you can play every day of the MLB season. This could bring you more money, but it could also wipe out your life savings if you are not careful. Newcomers lack experience and can lose a large sum of money in a short period of time, especially considering the fact that losses can occur whether you are experienced or not. Establish a daily budget and stick to it because the competition can be fiercer than even casino gambling or sports betting, and if you do not protect your money, you will most likely regret ever playing DFS.
Choose how often you want to bet: daily, weekly, twice a week, or monthly. Determine a timeline and stick to it. Your very next decision should be how much money you want to spend on daily fantasy sports games over the course of the six-month season. If you want to spend a total of $2000 and you've decided on a time frame for your betting, divide the capital by that frequency. If you want to play once a month for six months, your monthly cost for the game should be $334.
You could also choose to further divide the total budget for the month into four equal parts and then use one part of that budget to place bets each week. You need to win more money than you lose money in order to keep betting, and having the discipline to stick with this plan will help save you from being wasteful and sustaining massive losses.
   9. Establish a Routine for DFS MLB
If you intend to bet several times per week, this will come in handy. The first step is to review the gaming slate on a daily basis. This information is available in local newspapers. The makeup on the slate will determine whether or not you should play. The next step is to select a contest – do you want a specific allocation or a prize pool? Do you want one or more entries?
Now, conduct basic research based on the conditions selected above to compile statistics based on your experience, philosophy, and any other factors you choose. The next step is to investigate the line-up optimizer. The use of optimized MLB line-ups improves your chances of success. An automated tool will identify advantageous line-ups instead of spending hours manually going through numbers. You've carefully walked through the routine that will increase your success rate, so go ahead and submit your setup while you wait for the game to begin.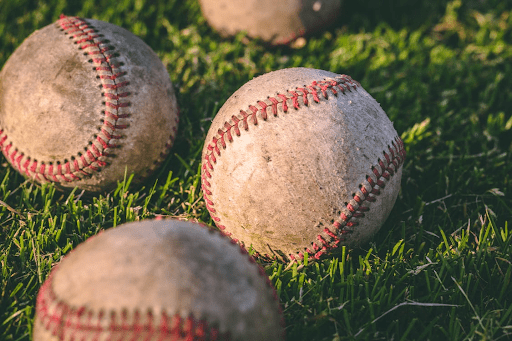 Once the season begins, DFS in MLB allows you to make money every day for six months. This is both good and bad news, and it is especially bad for newcomers who lack experience and restraint. The above tips can be extremely beneficial in ensuring that you remain on the winning side. Consider DFS for what it is – a bet. You should enter the contest simply because you are a baseball fan who wants to be more involved in the game, rather than for the sake of multiplying your money. One of the reasons you will fail is your desperation to make more money or recover money already lost.