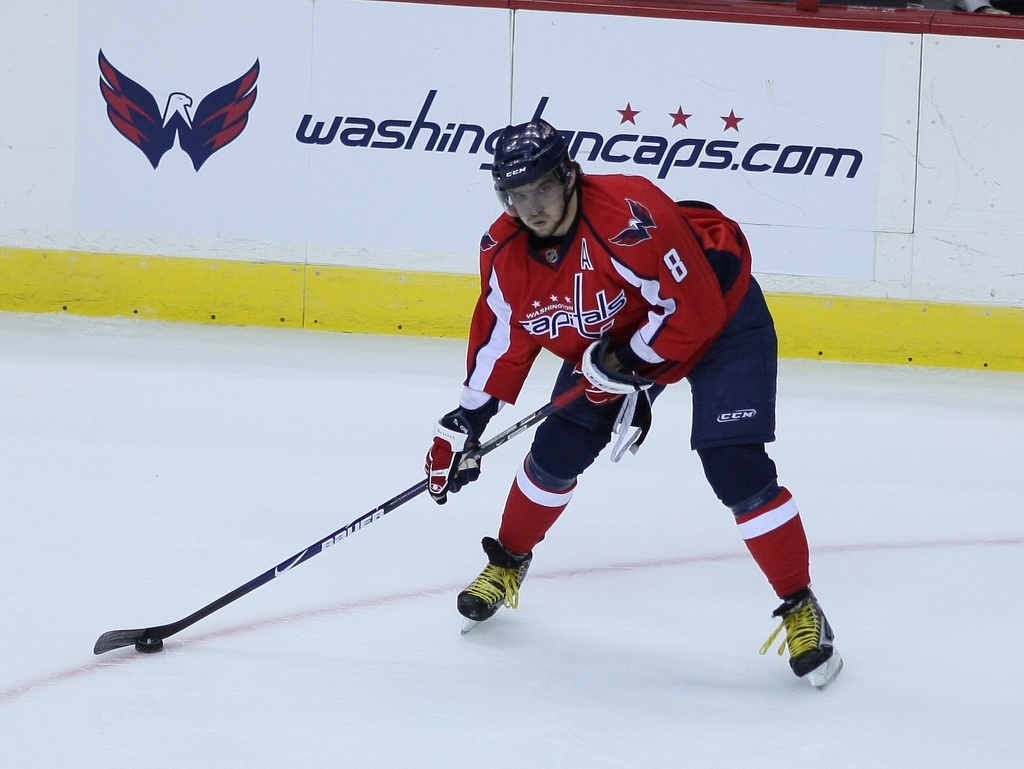 Wayne Gretzky, the all-time scoring leader in the NHL and Washington Capitals star Alex Ovechkin will collide in The Great One vs. The Great Eight Showcase in NHL 20 for a charity. Ovechkin is heavily favored. Is Gretzky a live dog?
Ovechkin is chasing Gretzky's all-time record of 894 goals. Known as "The Great Eight," he has 48 goals this season, tied for the league lead with David Pastrnak of the Bruins.
Once the NHL regular season resumes, Ovechkin might be able to match Gretzky and Mike Bossy as the only players in history with nine 50-goal seasons.
The 34-year-old Ovechkin has 706 goals and he isn't slowing down any time soon. Ovechkin's numbers at his age are tremendous. Can he maintain that pace for at least four more years in order to break the record.
Gretzky and Ovechkin's Showcase in NHL 20 will be in a best-of-three series. Billed as The Great One vs. the Great Eight, the NHL 20 showcase will be played on an Xbox One on April 22nd at 8:00 PM ET. The Washington Capitals will broadcast the event on the Twitch channel.
The Washington Capitals are going to accept donations to the Edmonton Food Bank and MSE Foundation's Feeding the Frontlines during the event.
Odds To Win Great One vs Great Eight Showcase
Alex Ovechkin -300
Wayne Gretzky +200
Boston Bruins +600
Tampa Bay Lightning +700
Vegas Golden Knights +700
Colorado Avalanche +800
Philadelphia Flyers +800
St. Louis Blues +1000
Washington Capitals +1200
Pittsburgh Penguins +1600
Dallas Stars +1800
Nashville Predators +1800
Toronto Maple Leafs +1800
Edmonton Oilers +2200
Carolina Hurricanes +3300
Vancouver Canucks +3300
Calgary Flames +4000
Arizona Coyotes +5000
Minnesota Wild +5000
New York Rangers +5000
Florida Panthers +6600
New York Islanders +6600
Winnipeg Jets +6600
Columbus Blue Jackets +10000
Chicago Blackhawks +25000
Montreal Canadiens +100000
Learn more about Pay Per Head: