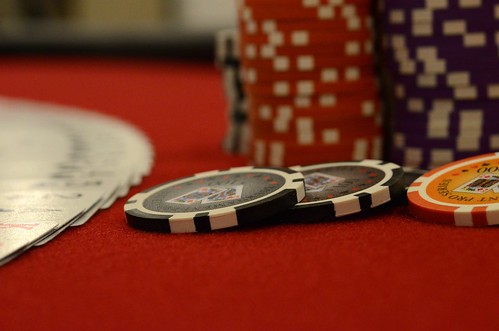 While this can't be leveled at all gamblers, but for most that indulge in a bet or two prefer to do their gambling either with sports or in a casino. Today, gambling is enjoyed by millions of people across the globe. The arrival and growth of mobile devices and ever-quicker internet speeds has made it possible to bet on a sports game or play their favorite online casino slot.
Whether one is better than the other is probably an argument without a conclusion, with the superiority of either sub genre down to the individual punter. A sports fanatic may place the occasional wager on a casino game here and there, but the majority of their betting budget will be used on sports. And the same applies for those casino game fans, who will often throw a few bucks on the World Cup Final or the World Series do around the world, before reverting to the casino.
If you're totally new to the gambling world and, maybe, you're still undecided whether to focus on sports or casino betting, here's what you need to know about the two.
Sports Betting
Over the last couple of centuries, sports betting has become a very popular form of gambling. Sports betting really took off with the opening of public horse racing tracks, which brought together different people from different walks of life all looking to bet on the horses. In a time where the class system played such an important role, this was something enjoyed by all areas of society, and remains so today.
Televised broadcasting of sporting events only helped take the popularity of sports betting to a whole new level. With the 2018 World Cup Final attracting a television audience of 3.5 billion, sports is clearly big business, and that's the same story when it comes to the betting side of sports. Las Vegas sportsbooks took more than $145 million in bets for Super Bowl LIII, with Americans tipped before the event to wager an estimated $6 billion when all is told.
To be truly successful in sports betting you need to invest your time in research. From form to conditions, new players to rivalries, there is a spectrum of factors that can impact the result of a sporting event. If you're a sports betting rookie, you should be aware of the different systems of betting for different sports, and it's important to familiarise yourself with these systems before beginning your journey.
You'll be asked to choose between proposition bets, parlays, future bets or in-play bets, among others. Proposition bets refer to specific outcomes of the match or even; be it a certain player scoring a goal or a specific amount of yellow cards being shown. Parlays, or accumulators, refer to multiple bets, where the punter receives a based on the outcomes of multiple events or games. Future bets involve placing a wager on a event days, weeks or even months before the match or tournament, while in-play bets refer to bets placed during a game or event.
Casino Gambling 
In complete contrast to sports betting, casino betting allows you to place bets on a large number of casino games where previous experience and knowledge aren't essential, or even needed at all, to both enjoy and succeed at a game. When you've found a particular game, explored the gameplay and the graphics, and found which online slot machines pay the best, you could be playing for the jackpot just minutes later.
Online casinos are packed with a plethora of casino games where you can win without any specific skill or knowledge of a game, such as video slots, scratch cards, keno and bingo. Casino games come in all shapes and sizes these days, with video slots based on blockbuster movie franchises featuring really excellent graphics, many of which now include progressive jackpots that allow punters the chance to really aim high.
On the flip-side, though if you are looking for casino games that do require an element of skill, online casinos now offer players traditional casino games, some with a modern twist. Video poker, blackjack and many more skill-based card and table games are all available, where you have to use your own skill and judgement, as well as a kind glance from Lady Luck, to win.
So, which one is for you?
When all is said and done, your decision to focus on sports betting or casino betting should be determined by what you want to do. If you are a sports fan, you may see a better return using your knowlege of your team to predict a sporting outcome. But if you're a sports fan who also enjoys online slots or poker, then there's absolutely nothing stopping you from doing both. And the same for those casino fans. If you're just a casual.