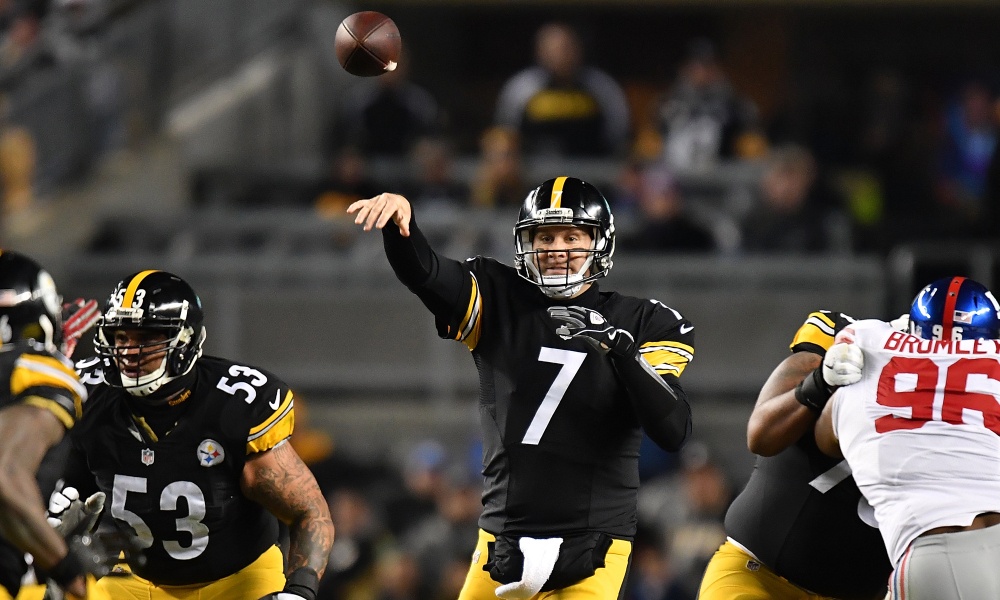 Seattle (2-3) at Pittsburgh (2-3)
When: Sunday, October 17th, 2021
Where: Heinz Field,
Pittsburgh, PA
Time: 8:20 ET | TV: NBC
Opening Odds: Seattle -2.5/48
When the NFL released the 2021 schedule, the Week 6 Sunday Night Football matchup between the Seattle Seahawks and Pittsburgh Steelers looked like one of the marquee matchups of the year. Well, not only are both teams an underachieving 2-3 to start the season, but this will make the first game in 10 years that Russell Wilson won't be under center for the Seahawks. Wilson underwent surgery Oct. 8 on his right middle finger because of an injury sustained the previous night in a 26-17 loss to the Los Angeles Rams. With Wilson sidelined, Geno Smith will make his first start since 2017 on Sunday at Heinz Field. Seattle is now three full games behind first place Arizona in the NFC West, tied with San Francisco for last place.
The Steelers opened the season with an impressive road win at Buffalo before losing three straight games, while not scoring more than 17 points. That streak ended last Sunday with a 27-19 home win over the Denver Broncos. Rookie Najee Harris rushed for 122 yards and a touchdown on 23 carries and Ben Roethlisberger threw two touchdowns. Big Ben lost a key part of his arsenal however, as wide receiver JuJu Smith-Schuster sustained a dislocated shoulder and underwent season-ending surgery Wednesday. Pittsburgh is in last place in the AFC North, two games behind Baltimore.
Seattle leads the all-time series 10-9, which includes a loss in Super Bowl XL following the 2005 season. Roethlisberger struggled in that one, but the Pittsburgh defense was spectacular in the win. The last regular season meeting was in 2019 when the Seahawks won 28-26 behind Russell Wilson, who was 29-for-35 for 300 yards and three scores. Roethlisberger was knocked out early with an injury and was replaced by Mason Rudolph. The favorite is 5-1 ATS in the past six meetings.
Wilson will be out until at least Week 10 with the finger injury, so Smith has the keys to the offense for the time being. Smith completed 10-for-17 for 131 yards with a touchdown in the loss to the Rams. He threw a late interception after his intended target, Tyler Lockett, ran into a defender and fell down. Smith will make his 32nd NFL start and is 12-19 in the previous 31. His last was in 2017 with the Giants. Top running back Chris Carson missed Week 5 with a neck injury and is questionable for Sunday. Alex Collins is a dependable running back who can fill in. The problem with this team is the defense. It's on pace to allow an NFL-record amount of yardage, currently last in the league in giving 450.8 ypg. The Seahawks are 12-5 against the spread in their last 17 games as an underdog, but remember, all of those were with Wilson under center.



Roethlisberger has looked old this year, but was a solid 15-for-25 for 253 yards and two scores in last week's win over Denver. Receiver Chase Claypool returned after missing a game injured and had five catches for 130 yards and a TD. He will surely get more targets now that Smith-Schuster is out for the year. The tandem of Claypool and Diontae Johnson is good enough to keep Seattle's porous secondary on it's toes. Harris had two catches for 72 yards and a touchdown to go with his 122 on the ground. The Steelers' defense will get a break not having to face Wilson. Pittsburgh is 10th in the league with 22.4 points allowed per contest and ninth against the run (100.4). Steelers linebacker Devin Bush, who left last Sunday's game with a groin injury, was back as a full participant in practice this week, as was defensive back Cam Sutton (groin). Claypool (hamstring) and fellow receiver James Washington (groin) were limited on Wednesday.



Seattle won't be able to move the ball as well with Smith under center against a decent Pittsburgh defense. The problem Seattle will have is stopping the Steelers offense. The Seahawks are simply awful on defense and Big Ben and company should be able to carve them up. I'll lay the points.
Pick: Steelers -5
Week 6 Staff Selections