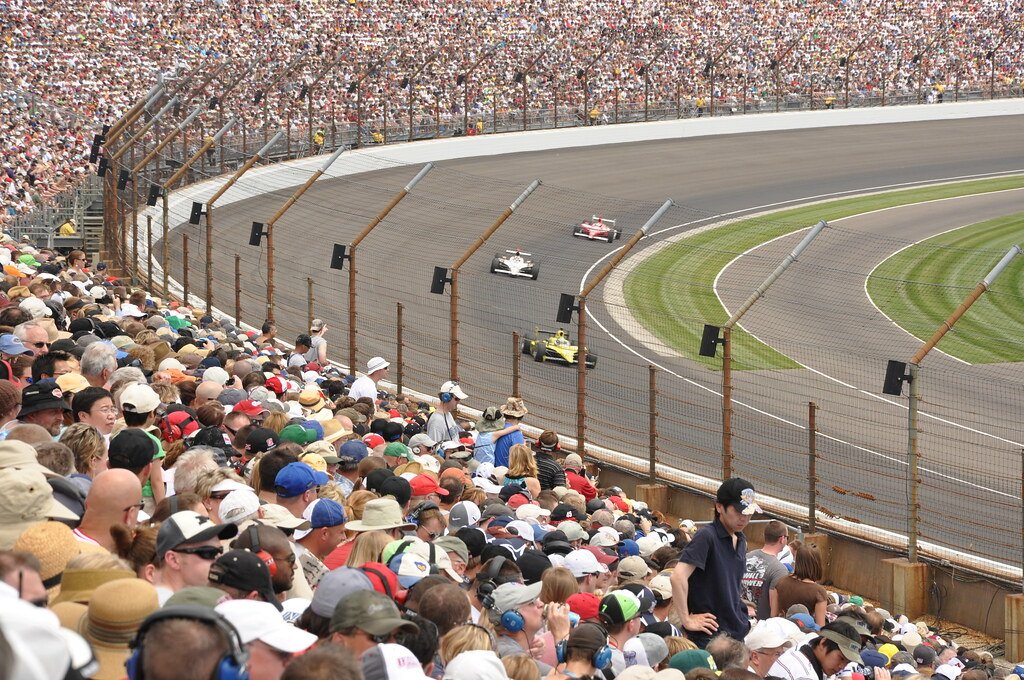 The dust has barely settled on the 2022 Formula 1 season, but thoughts have already turned to next season's races. That's one of the consequences of seasons being so long now – there are more than twenty races to fit in. There are more than twenty races to fit in, so when you factor in the usual two-week gap between events and the summer break, the sport runs almost all year round. The 2023 season will begin in Bahrain on March 5th and end in Abu Dhabi on November 26th. The teams have just twelve weeks to work on their new cars, complete pre-season testing, and return to the racetrack. In real terms, the work never stops.
When the Formula 1 season begins anew, some familiar names will be missing from the track. The most obvious of them is Sebastian Vettel, who took everyone by surprise when he announced last summer that the 2022 season would be his last in the sport. The four-time world champion is a big personality both on and off the track and will be sorely missed in the paddock. We've also lost Mick Schumacher and Nicholas Latifi, both of whom will hope to return one day, but the subject of this article is the long-tenured Australian driver Daniel Ricciardo.
Ricciardo's Regrets
If Daniel Ricciardo had the opportunity to go back in time and revisit some of the decisions he's made during the past few years, he'd probably do a few things differently. Leaving Red Bull was a huge call to make when he didn't have to make it, but he didn't feel like playing second fiddle to the then-emerging talent of Max Verstappen. With the benefit of hindsight, nobody was wrong in this scenario. Red Bull couldn't have told Verstappen to accept second billing for another season – his potential was obvious, and he's gone on to be a two-time world champion. The fact that both those titles have asterisks next to them is immaterial in this scenario.
When Ricciardo joined Renault, it seemed like a good fit. The team needed a new lead driver, and the Australian had the right blend of skills, experience and personality for the role. During the two years he spent there, the Renault team made progress, and Ricciardo was obviously its main man. His position wasn't under threat, but he chose to leave anyway because he had an opportunity to join McLaren. This is the move that Ricciardo almost certainly regrets making.
In Ricciardo's mind, we have little doubt that he thought he'd be the number one driver at McLaren, with Lando Norris taking second billing and learning from him. Norris didn't see it that way, and nor did McLaren. Even if they had, it wouldn't have taken long for the positions to be switched. Changing teams twice in three years proved to be too much for Ricciardo, who never really got to grips with the McLaren car and couldn't match Norris for performance. When it was announced towards the end of last season that Ricciardo would be departing the team after the final race, nobody was surprised.
An Experienced Gambler
The fact that Daniel Ricciardo is without a drive for the 2023 season is a shame because his happy-go-lucky personality makes him popular with both the media and his fellow drivers, but results are paramount in Formula 1, and Ricciardo hasn't been able to score any significant ones in the past two years save for a fluke win in Monza in 2021. His inconsistency and sub-par performance have cost him his position in the sport. That's a consequence of Ricciardo's habit of being a gambler. He gambled when he left Red Bull for Renault, and it paid off. He gambled again when he left Renault for McLaren, and this time he's ended up out of pocket. That's the nature of gambling. Ricciardo is an experienced gambler, though, and he knows you have to take the rough with the smooth. That's why he's gambled yet again since leaving McLaren.
Picture yourself at an online casino. To keep with the theme, let's say you're playing the F1 Racing slot by Triple Profits Games. You've had a couple of wins, but you've also had a couple of losses. You can afford to keep playing, but should you keep playing the game at the same casino site, or should you go to another one? This is a decision you could make blind, or you could check Sister Site to find which casino has the best theoretical chance of offering you a decent return. By taking the latter option, you can calculate your gamble and perhaps mitigate the risks. Ricciardo appears to have done so. He might have had a route onto the grid for next season by claiming a seat at Haas or Williams. Instead, those seats have gone to the returning Nico Hulkenberg and the debuting Logan Sargeant. Ricciardo will be a reserve driver in 2023 – a position that would normally be far beneath him – but his choice of team is significant. He's gone back to Red Bull.
In theory, there's no route back onto the grid with Red Bull for Ricciardo. Max Verstappen is unlikely ever to leave the team because of the relationship he has with team boss Christian Horner. He has a contract until 2028, by which time Ricciardo is almost certain to be retired from the sport. His teammate Sergio Perez has a contract until the end of 2024, which would seemingly also preclude Ricciardo from getting a drive with Red Bull for another two years. However, the explosive fall-out between Perez and Verstappen at the Brazilian Grand Prix revealed deep cracks in their relationship, and their public show of unity in Abu Dhabi at the final race of the season didn't fool everybody. Perez and Verstappen are not friends, and if that relationship blows up again, Verstappen won't be the one who's pushed out of the team. Horner has shown with Pierre Gasly and Alex Albon that he's not afraid to chop and change drivers to appease Verstappen. If Perez gets pushed out, Ricciardo will profit – and that may be the best gamble he's taken yet.