After Monday's 45-6 beating against the Rams, on the road, some sportsbooks have the Ravens as favorites to win Super Bowl LIV. There are still plenty of offshore betting sites that don't believe the hype and still have the Patriots as the team to beat in February.
Keep in mind that the Ravens still trail the Patriots by one game in the race for the best record in the AFC, which would secure home field advantage throughout the playoffs. Baltimore blew out New England 37-20 as 3-point home underdogs on November 3 and they've won seven straight games but winning in the playoffs at Gillette Stadium is tough and some of the sites probably don't see the Ravens earning home field advantage.
The Ravens only need to match the Patriots' record, as they own the tie-breaker but they have a very difficult game on Sunday when they host the 49ers in a potential Super Bowl LIV preview. The Patriots also a tough contest when they have to visit the Texans. The outcomes of these games could decide who plays at home in a potential AFC Championship Game.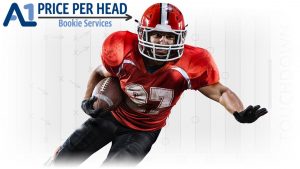 Odds to Win Super Bowl LIV
Baltimore Ravens +335
New England Patriots +360
New Orleans Saints +650
San Francisco 49ers +650
Kansas City Chiefs +950
Seattle Seahawks +1150
Minnesota Vikings +1800
Green Bay Packers +2000
Dallas Cowboys +3000
Houston Texans +4000
Philadelphia Eagles +7000
Buffalo Bills +10000
Cleveland Browns +12500
Indianapolis Colts +12500
Tennessee Titans +12500
Pittsburgh Steelers +15000
Oakland Raiders +15000
Los Angeles Rams +20000
Chicago Bears +35000
Detroit Lions +50000
Carolina Panthers +50000
Los Angeles Chargers +50000
Jacksonville Jaguars +100000
New York Jets +200000
Tampa Bay Buccaneers +500000
Atlanta Falcons +500000
Arizona Cardinals +999999
Miami Dolphins +999999
Denver Broncos +999999
New York Giants +999999
Washington Redskins +999999
Are you interested in Pay Per Head?