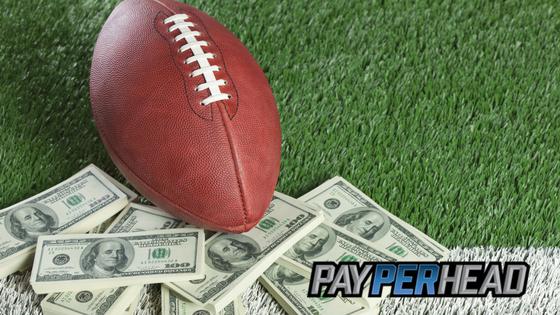 NFL Season is only weeks away and price per head agents should have a premium platform to manage their sportsbook.
An estimated ​90 billion dollars ​will be spent on football betting alone this year. Agents do not want to miss out on this amount of cash.
Having a ​premium platform ​will not only help with risk mitigation, but it helps ease the stress of subagent management for those master agents. With a fully customizable dashboard and side-by-side reporting, they'll never miss whats happening.
Price per head agents should also jump on the best price out there. And, for only a limited time, PayPerHead is offering bookies their ​premium platform for only $3 per head.
Premium Features and Tools Include:
24/7 Support via phone, email & chat and a dedicated account rep
Premium live wagering on over ​1000+ events
Real layoff account in order to balance your book
DDOS Protection offers the safest & most secure platforms in the industry
Settle Alert – Allows the agent to create a pre-settle to know when to needs to collect or pay a player before the limit is actually reached.
Hold Percentage – Gives a breakdown of all sports, leagues, period, bet types, bet counts, volume, wins, and losses for bookies to compare side-by-side. This can be used for leveraging and promoting games that make agents the most money.
The Mass Editing tool allows online bookies to set max betting limits on all players all at once, this time efficient tool helps to mitigate risk and adjust payouts.
And even more….
4 Steps To Get $3 Per Head
Step one – Call in to speak to a PayPerHead representative about their premium sportsbook software call-in deal. (1-888-978-0288)
Step two – The PayPerHead representative will start agents off with a ​free 7 day trial of their Prime Package​.
Step three- Within those 7 days, agents need to deposit $100 into their account to lock in $3 Per Head
Step four – Agents can start growing their sportsbook, and their bottom line, during the most anticipated sporting event of the year.
Become a PayPerHead Agent Today.
Don't miss out on this $3 per head event. Agents need to stay above the competition by having the best software, with the best tools available.
PayPerHead has been in the business for nearly 20 years and has experience handicappers and representatives available to help online bookies succeed.
Become a PayPerHead agent today, and experience why premium really does mean premium, at PayPerHead.com