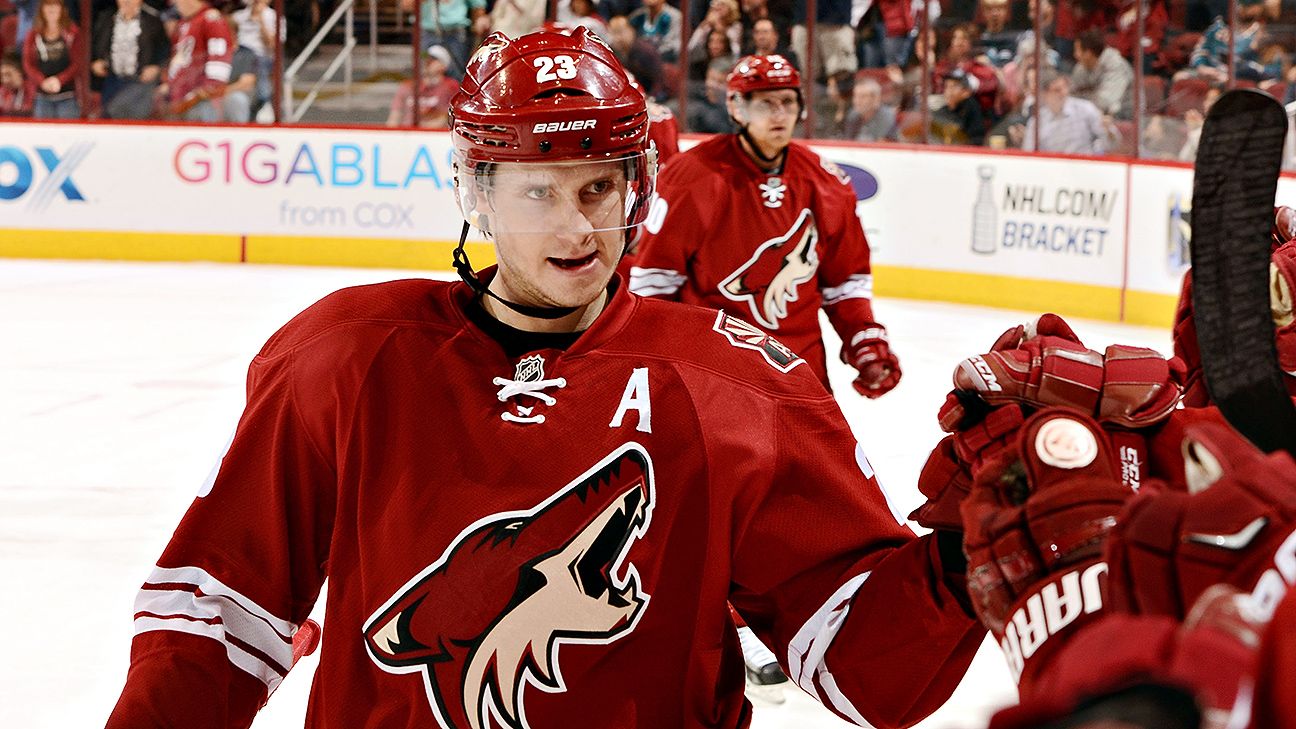 Nashville (35-26-8) vs Arizona (33-29-8)
When: TBA
Where: TBA
Opening Odds: Nashville -150
We have reached the final NHL Playoff series preview for the best-of-five opening round. This is another case of a team getting into the expanded tournament that wouldn't qualified otherwise. The Arizona Coyotes will be the No. 11 seed when they take to the ice to battle the No. 6 Nashville Predators.
The Predators are the -150 favorite according to Bovada Sportsbook with the Coyotes returning +120. The teams split their two regular season matchups before Christmas with the Coyotes winning 5-2 at home and Nashville returning the favor on their home ice 3-2.



Arizona ended the regular season with 74 points, four shy of the second wild card spot in the Western Conference, but the team has new life. They were sixth-best in the conference in goal differential of +8 and this will be their first postseason appearance since 2012.
Defense was the key to the Coyotes' success during the regular season, finishing third in goals allowed (2.6) and fifth at killing power plays at 82.7 percent. No. 1 goaltender Darcy Kuemper missed over two months of the season, but posted a 16-11-2 record with a 2.22 goals-against average and .928 save percentage. Arizona will have him back for the playoffs. The offense is a different story. Arizona ranked 23rd in scoring at 2.71 goals per game and dead last in penalty minutes. Nick Schmaltz leads the team with 45 points and recorded three of them in the two games versus Nashville.
Best-of-Five Series Price:
Nashville -150
Arizona +120



Nashville is no stranger to the postseason, getting in for the sixth year in a row, but they're nowhere near the team that went to the Stanley Cup a few years back. Head coach Peter Laviolette was fired in early January and replaced with John Hynes – who was fired by New Jersey just a month earlier.
Special teams was an issue for Nashville this season, ranking 25th with the man-advantage (17.3 percent) and 29th at killing power plays (76.1 percent). Their 3.07 goals per game ranked 16th, while allowing 3.10 (11th). Defenseman and Norris Trophy candidate Roman Josi leads the team in scoring with 65 points and had two points versus Arizona. It has been a disappointing season for former Vezina Trophy winner Pekka Rinne. He had a goals-against average of 3.17 with a save percentage of just .895. Backup Juuse Saros (.270 GAA, .914 SV) could be in line for the majority of the playoff starts.



The Predators shouldn't be this big of a favorite with the many issues they have. They have trouble scoring with the man-advantage and can't stop a power play. Arizona should be able to take advantage of the fact the Predators won't be playing in front of those raucous fans.
Pick: Coyotes +120