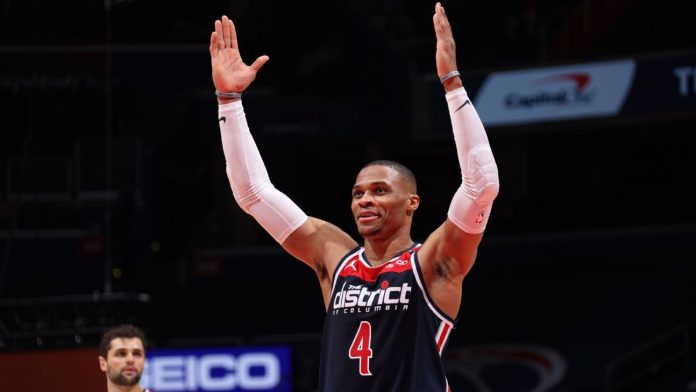 Indiana (34-38) at Washington (34-38)
When: Thursday, May 20th, 2021
Where: Capital One Arena,
Washington, DC
Time: 8:00 ET | TV: TNT
Opening Odds: Washington -3.5/245.5
The final Eastern Conference NBA play-in tournament game is set for Thursday night as the Indiana Pacers visit the Washington Wizards in the Nation's Capital. This is an elimination game, as the loser is done for the season, while the winner moves onto the first round of the playoffs to take on the top-seeded Philadelphia 76ers. The Wizards opened as 3.5-point favorites with a very high total of 241. Indiana had no problem at all in dispatching the Charlotte Hornets 144-117 on Tuesday, but are winless in three chances against the Wizards this season. Washington, meanwhile, struggled big time on Tuesday and missed an opportunity to punch their ticket to the postseason in a 118-100 play-in loss to the Boston Celtics. Instead, the Celtics get to play Brooklyn and the Wizards will need to find their shooting touch on Thursday. Washington stars Bradley Beal (10-of-25 from the field) and Russell Westbrook (6-of-18) missed nine of their 10 3-point attempts as the Wizards went 3-for-21 as a team. Beal ranked second in the NBA with a 31.3 scoring average in the regular season but was clearly hampered by his strained left hamstring. Westbrook was at his best against Indiana during the regular season with averages of 27.3 points, 18 rebounds and 20 assists. The Wizards scored 419 points in the three games to sweep the Pacers for the first time since 2006-07. Indiana is 11-5 ATS in their last 16 trips to D.C., while the over is 4-1-1 in the last six meetings.
Indiana got some bad news ahead of Tuesday's win over Charlotte, as starting guard Caris LeVert was placed in the NBA's health and safety protocols and won't return for at least 10 days. He averaged 24.8 points, 7.4 assists and 4.9 rebounds over his past 10 games and will be missed. All-Star forward Domantas Sabonis and starting guard Malcolm Brogdon had both been questionable with injuries, but eventually played. Sabonis had 14 points, 21 rebounds and nine assists, while Brogdon had 16 points and eight assists. Oshae Brissett, who only signed with the Pacers on April 1, scored a team-best 23 points. Indiana had eight players score at least 12 points and shot 55.2 percent from the field. The Pacers are 6-0-1 against the spread in their last seven games.
The Celtics dominated the Wizards in the third quarter behind Jayson Tatum, who scored 23 of his 50 points in that frame and nearly outscored Washington (26 points) by himself. The Wizards were last in the NBA in scoring defense this season but actually held the Celtics to 39.6 percent shooting. Washington's 16 turnovers didn't help matters much either and were also called for 31 fouls. Davis Bertans, usually one of the NBA's top 3-point shooters, was 0-for-7 from long range. In Washington's 154-141 win on May 3, Westbrook recorded a career-high 21 rebounds and matched his career best of 24 assists. He also had 21 assists in a 132-124 victory over the Pacers on March 29. Beal scored 50 against Indiana in a 133-132 overtime win on May 8. The Wizards are 7-3 against the spread in their last 10 games overall.
If you pick this game based on what happened on Tuesday, then the Pacers are the lock. But I'm taking Washington here. Yes, they lost by 18, but had one of their worst shooting performances of the season. That won't happen again. This time they're at home and have the advantage of the banged-up Pacers.
Check out who Bobby Babowski has on his Free NBA Picks page for today.
Pick: Wizards -3