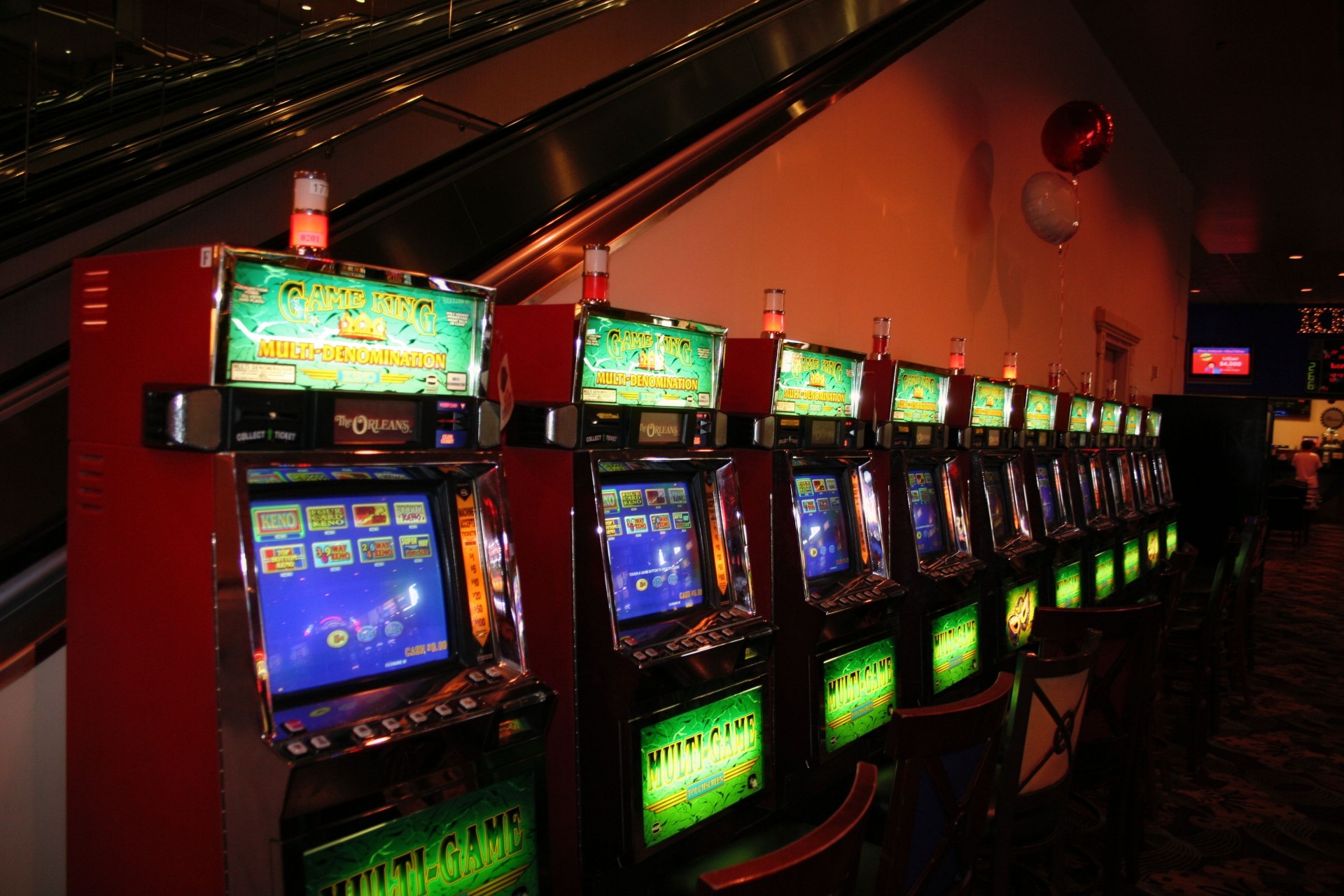 As far as gambling industries go there aren't many that can match the online slot market for size, annual revenue and sheer amount of players. In just less than two decades it has emerged as a key player in the overall casino world, and for good reason too – people just cannot get enough of online slots, it's uncanny! Of course, this is largely down to developers such as NetEnt, Microgaming, Yggdrasil or Inspired Gaming (to name but a few), who are consistently unveiling bigger and better games that keep a constant stream of new gamblers flocking to the online casino world – play at Wizardslots.com.
It isn't all fun and games though, because the online slot industry is also victim to some pretty heavy regulations all across the world. Of course, this doesn't actually have to be a bad thing, and in some cases it has served to further its interests rather than limit them. Just take The Gambling Act 2005 in the UK, for instance, something that paved the way for an unprecedented increase in online slot advertising – hardly a bad thing, eh? As with anything bureaucratic, these regulations can often resemble somewhat of a minefield, precisely why we have taken the liberty of providing a breakdown of what they actually mean… 
The History Of Gambling Regulations 
The state has always been slightly tentative when it comes to gambling, and for good reason too, as an unchecked gambling industry can very quickly fall victim to organised crime, not to mention the devastating affect that gambling addiction can have on communities far and wide. For this reason gambling lived on the fringes for thousands of years, with it only really being practised in taverns before the emergence of proper casinos. Venice is widely acknowledged to be the birthplace of casinos as we know them today, with the Casino di Venezia opening in 1638. Funnily enough it was created to give the Venetian council more power over gambling in the carnival season, an example of one of the first concrete gambling regulations in the world. 
It didn't take long for the rest of Europe to catch up, and by the 19th Century gambling was either outlawed or heavily regulated in most places across the continent. Only places like Monte Carlo were left unchecked, something that resulted in the super casinos that we still see there today. Similarly in the US gambling, specifically on slot machines, was outlawed in the early 20th Century, but after a sustained period of backlash it was reinstated, with the government instead making quite a lot of cash from the industry. These days gambling and regulations pretty much go hand in hand, and when you consider the amount of money in it there should really be no surprise.   
Overall UK Gambling Laws & Regulations 
In order to properly understand the complex nature of online slot regulations it is worth a quick recap of the overall UK gambling laws, as these bear quite a lot of influence on the nature of online slot enforcement too. The most obvious thing to remember is that gamblers must be at least 18 to lawfully partake in any gambling activity – an important thing to bear in mind, because if you are found to have unlawfully won a jackpot as a result of being underage you will be banned from receiving it. Nobody wants that, do they? 
Considering the relative freedom that current UK online slot regulations give, it is surprising that gambling was actually illegal on the British Isles until 1960. Can you believe it? That means that the first genuine casino on UK soil was only opened in 1961 – really quite outrageous. Of course, casino operators are liable to pay quite a lot in tax, probably the biggest reason why the government decided to legalise gambling, and who can blame them? 
The Gambling Act 2005 
A pivotal moment in the history of online slot regulations in the UK came after the government decided to implement The Gambling Act in 2005, a piece of legislation that paved the way for an unprecedented increase in advertising, something that, of course, meant that the industry experienced much quicker growth. 
In fact, before The Gambling Act 2005 it was very hard to find any examples of online slot across the media, they were wholly reserved for those that know. It was, therefore, a critical moment in the history of online slots, and we certainly wouldn't be where we are today without it. 
Online Slot Regulations Around The World 
You may not think it, but online slot regulations actually vary from country to country, with some places being incredibly relaxed, and others incredibly strict. Let's take a look at some of the laws in places such as the UK, US and Australia: 
       

United Kingdom: As we already mentioned, The Gambling Act 2005 in the UK paved the way for advertisements for online slots, and generally made it a lot easier for developers and online casinos to sell their product. However, they also have to follow a strict set of guidelines, for instance always having to disclose the RTP of their online slots. Not so long ago the UKGC tightened a few of these laws too, ensuring that advertising is not misleading and never targets under 18 year-olds.

       

United States Of America: If it were not for the US we're not so sure that casino gambling, especially with slots, would be nearly as popular as it is today – these guys were the original pioneers after all! It is, therefore, surprising to learn that online slot restrictions in America are actually pretty tight. Of course, you are free to gamble away on online slots, but the legal framework is a lot more complex, and usually rely on the interplay between federal and state level laws.

       

Australia: The online slot industry has a very welcoming home in Australia, with their citizens spending the most on gambling per capita than anywhere else in the world. As you might imagine then the restrictions relating to online slots aren't too heavy. Perfect news.