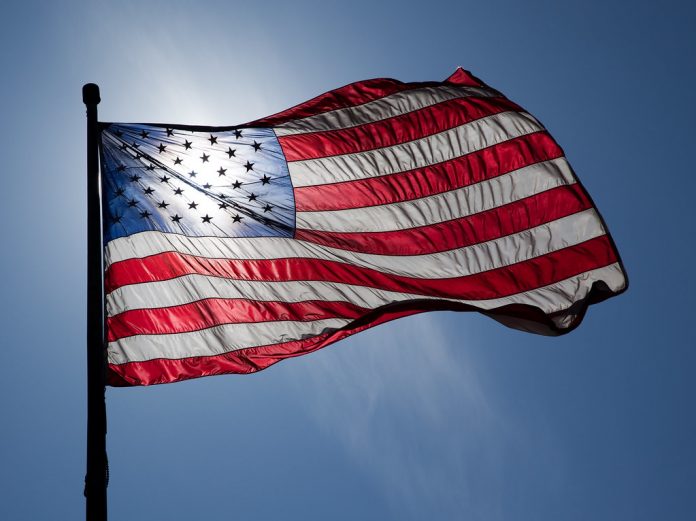 Gambling is a popular pastime in the United States, and online gambling has become increasingly popular in recent years. However, there are many complicated laws surrounding online gambling, and it can be difficult to know what is legal and what is not. Online gambling laws depend on each state. Nevertheless, one thing that all states agree on is the duty to play in licensed USA online casinos. This blog post will provide a comprehensive guide to US online gambling laws. We will explain what is currently legal and illegal, and we will also give you tips on staying safe when gambling online.
Online Gambling Laws in the US
The past two decades have seen great changes to the United States Online Gambling Law. The gaming industry is much better regulated because of new legislation and stricter enforcement.
Here is some general updated information about the legal online gambling landscape in the US:
Under United States federal law, it is illegal to gamble online across state lines and the marketing or promotion of such activities.
Although some individual states have started to legalize intrastate gambling, the only way to legally place wagers is through licensed operators if you're physically in that state.
Certain states have now made intrastate online gambling or sports betting legal, where some demand a partnership with an already existing licensed casino, and others permit decoupled online gambling.
Federal law expressly prohibits some types of gambling, like betting on sports across state lines. The legality of other gaming activities depends on the specific circumstances.
The Wire Wager Act
Federal organizations have traditionally used the Wire Wager Act to argue that interstate online gambling is illegal. According to this law, using telephones or the Internet, it is illegal to place bets on sporting events or other contests. However, casino gambling is not included in the scope of this law because the courts have limited it to wagering on sporting events.
Federal laws and online gambling activities
Different federal laws usually apply to online gambling activities, such as the Illegal Gambling Business Act, the Wagering Paraphernalia Act, and the Travel Act; however, their applicability largely depends on both the state law where the activity is occurring and what type of gaming activity it is. Some types of gaming-related entertainment may not be included in traditional gambling laws, such as skill games, competitions, prize drawings, fantasy sports leagues, and educational contests. However, those activities also bring about other possible regulations, mainly from the state. In other words, online sports betting websites that cater to Americans are illegal under federal law. The legality of websites devoted to other forms of gambling is less specific.
Aside from federal law, some individual states have passed laws about online gambling, sweepstakes, fantasy sports, and skill gaming. Most statutes focus on prohibiting the operation of an online gambling business; however, a few also prohibit players from placing bets online.
What is the Unlawful Internet Gambling Enforcement Act?
In 2006, the Unlawful Internet Gambling Enforcement Act ("UIGEA") was passed by Congress. The act makes it illegal to accept money for online gambling and imposes requirements on banks and other financial service providers to identify and block any illegal financial transaction related to gambling. Although the UIGEA has been enacted for over a decade, its limits have yet to be fully explored in court. Regulations set by the U.S. Treasury Department enable some online gaming companies to keep using American financial institutions for processing their transactions if there is a "reasoned legal opinion" in support of it. The UIGEA only prohibits financial transactions relating to wagers that are illegal where they are made. To make an informed decision about online gambling, you must first evaluate the current state of gambling law in your location. This means that some gambling-related financial transactions may be considered illegal under the UIGEA, while others may not fall under this category.
Online poker games
After the UIGEA was passed, many gambling sites that were available to U.S. players began to block them from playing. Most poker operations continued to let U.S. players play until the "Black Friday" indictments on April 15, 2011, against executives from three large poker sites. These indictments resulted in the online poker industry no longer catering to U.S. players.
When the big poker sites left, it created an opportunity for other companies to step in and serve U.S. players, even though a legal risk was involved. However, meeting new banking and financial compliance obligations made it difficult to receive player deposits from the U.S.
While the development of bitcoin did help alleviate some practical barriers, there were legal risks that still remained. While some United States bitcoin gaming sites have been shut down due to criminal charges, others continue to operate offshore. Because of anti-money laundering regulations and concerns over customer identity, few gaming jurisdictions allow players to deposit using bitcoin.
Conclusion
As seen above, a few states have even gone so far as to legalize gambling or sports betting online. Also, some states have legalized fantasy sports betting, while others have prohibited it. Some laws demand a partnership with a licensed, physical casino; however, newer statutes let online gambling exist independently within the state. With more and more states passing laws regarding online gaming activity, the consequences have been an ever-growing complicated legal landscape.
For instance, some types of gambling online may be legal in specific states but completely disallowed or criminalized in others. Unfortunately, the legality of online gambling in the United States is difficult to determine because it relies on federal and state laws. However, it is important to note that very few unlicensed online gambling businesses actually operate in the United States. This is due to the Department of Justice's firm stance that interstate gambling activity is illegal in this country. Instead, these operations are usually situated in places where online gambling is either legal or not regulated.