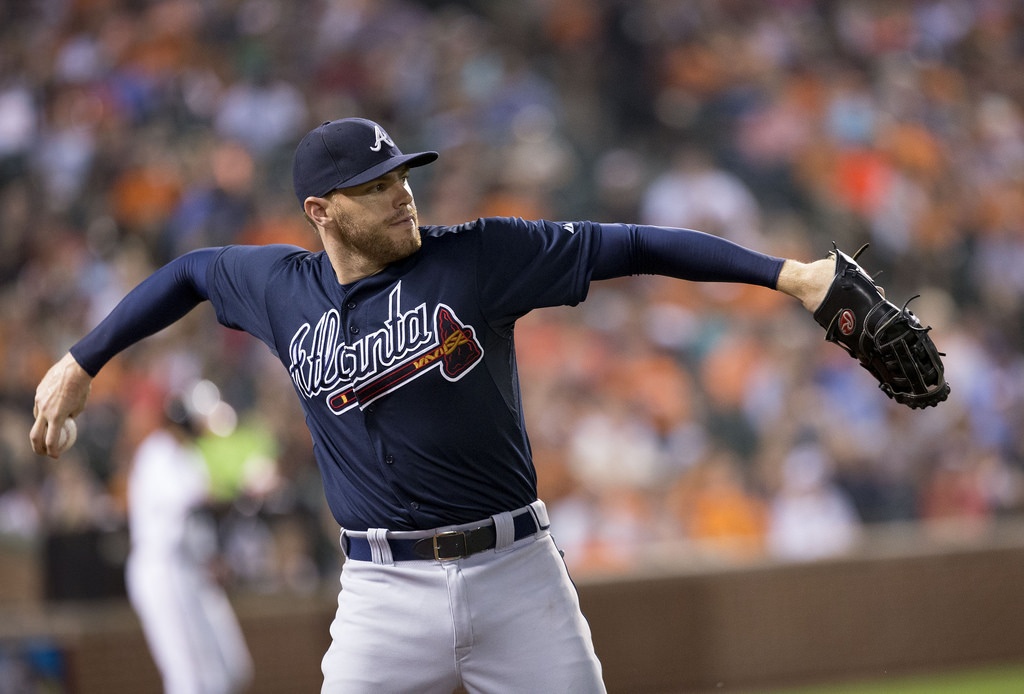 Max Scherzer is out for the Dodgers; he will not be pitching due to a late scratch in the proposed starting role for game six of this NLCS. This news seems like a blow to the team, however, Scherzer is having arm issues and after game two, he mentioned that it felt dead. Scherzer is a competitive baseball player to say the least and anybody that has followed his career knows he would never ask out of a game, let alone an NLCS elimination game. We know that his arm is a legitimate concern and having been scratched from the start is the best thing to have happen for the Dodgers. The Braves would love to hit against a "dead arm", and it would most likely turn into a disaster for the Dodgers.
Americas Bookie – Your Friendly All-Inclusive Sportsbook
The Braves have nobody to handicap for. They thought Scherzer was going and now they don't know for certain who will get the start, although it looks to be David Price. We have an exciting game six, can the Dodgers do it again? It's time to win so be sure to call your offshore bookmaker to get an update on the latest lines.
Dodgers (106-56, 86-85 ATS) Vs. Braves (88-73, 84-84 ATS)
Line: Dodgers -1.5, ML -177 – Braves +1.5, ML +162 – O/U 8
Truist Park, Atlanta, GA
6:08 PM CT, TBS
The Dodgers come into this game-6 of the NLCS in a hole, but in a hole is where they play their best baseball and Las Vegas knows it. This Dodgers team has faced adversity before and they seem to always dig a little deeper, not to mention they have won the last 7-eliminatin games, tonight, they are going for 8th in elimination games – all time.
The Dodgers overall record this season stands at 106-56, they were 48-33 on the road, and 85-83 as a favorite. The Braves finished the season with an 88-73 record, 42-38 at home, while going 36-13 as the underdog.
US vs Offshore Sportsbooks Originality
The Braves send Ian Anderson to the hill in hopes of sending the blue crew packing but it won't be easy. "I expected our guys to fight and scratch and claw and I thought we did that and it's going to be a crazy environment in Atlanta. We know that. I like the guys we're going to be running out there and we've just got to go out there and play to win one game. So, our backs are against the wall, and I don't expect a letdown." Dave Roberts
David Price likely gets the start for the Dodgers and he hasn't seen any pitching action over the last month. We like Price and think this is his time to shine. He will likely pitch with a committee in tow. Who knows how many innings he will see, it will depend on his sharpness, Anderson gave up two runs in game-2, and going back to last season, he gave up 2-runs over three innings in game-7 against the Dodgers.
Expand Your Overall Betting Strategy This Fall
Baseball is a weird game! Anybody can beat anybody, on any given night and it doesn't always matter whether it's at home or on the road. Houston did just that very thing and they are headed to the World Series in wait for the winner of the NLCS. Call the bookie, ask for the latest lines and odds-be sure to get that deposit bonus. This one has all the earmarks of a classic, enjoy it, and good luck.
AmericasBookie Free Pick: Dodgers -1.5, and Over