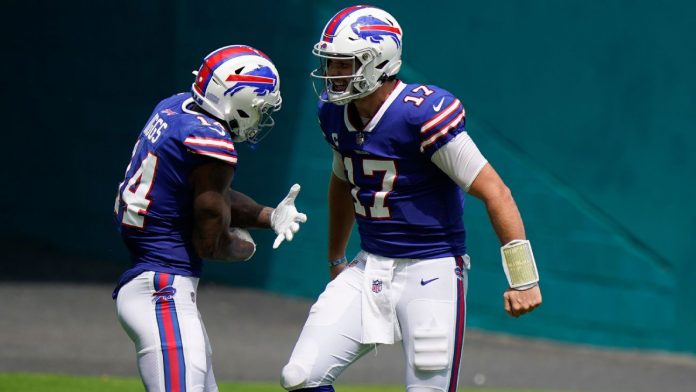 As the new season starts to draw closer to the horizon it's always a good idea to start to get your plans in order when it comes to your Super Bowl futures bets. There are of course reasons to back an underdog, especially if you happen to support a team that fits that category, if that's a risk you are willing to take.
Then of course there are the favorites and then it's a case of weighing up the possibility of a win versus the size of your payout. Usually the trick is finding the sweet spot between all the relevant factors before laying your bets.
Getting ahead of the curve when it comes to NFL futures betting requires a great deal of personal knowledge, and if you don't have a great basis of expertise when it comes to NFL football, then we'd recommend you make sure of the sports betting odds comparison service provided by sidelines.io. This level of insight can help you find the outside bets and dark horses that can help you maximise your winnings. Using them as a regular resource ahead of your bet placements could prove lucrative.
Here's three teams that are worth covering, either because they are very likely to be a winning selection or a calculated prediction on an outsider who pays out a fortune.
Tampa Bay Buccaneers (+650)
Clearly this isn't a wild prediction but it's a safe bet that could be well worth pursuing, not least as some sportsbooks are offering as much as +750 on a repeat success for the 2021 NFL Super Bowl winners.
There's more to the Bucs than a certain seven-time Super Bowl winner by the name of Tom Brady and that's why we'd always rather push a bet on Tampa Bay over favorites Kansas City.
Last year's success was the Buccaneers first success since 2002 and was the result of a superb end of season results which started with a four straight winning run in the regular season and was followed up by a series of progressively stronger displays until their humbling of the Chiefs and Patrick Mahomes in Super Bowl LV.
Back them to succeed once again.
Buffalo Bills (+1400)
Once you move past the Bucs and the Chiefs you hit a bunch of teams all backed at similar odds but we think the Bills have enough about them to make a real impact this coming season.
Under Sean McDermott the seeds of success have started to slowly blossom, two seasons ago a 10-6 season ended in a wildcard defeat to the Texans and last season they went a couple of steps further. A 13-3 run gave them their first AFC East title since 1995 and wins over the Colts and Ravens before they eventually bowed out to Kansas.
QB Josh Allen is maturing nicely and we predict his relationship with wide-receiver Stefon Diggs could prove crucial this time around.
Seattle Seahawks (+2500)
When it comes to outside bets that could truly produce a winning payout, the Seahawks are an option, especially at the odds of around +2500.
Those odds are very long given we are talking about a team that has made it to the postseason in nine of the past eleven seasons. Pete Carroll has a strong roster and there's no reason to suggest they can't punch through this season.
They topped the NFC West with a healthy 12-4 record before they lost to the Rams in the wildcard playoffs, we think at these odds it would be a bet worth pushing.